Oscars 2022: Best Original Song Boils Down to Broadway Versus Pop
The Academy Awards are only days away. And yet, this year it feels like many of the races are up in the air. Pundits and fans alike have their theories about what might win some of the major categories. But in many cases, two strong contenders appear to be locked in an Oscars stalemate. Take Best Original Song, for instance, which will likely give Oscar voters the choice between the Broadway-inspired Encanto or the distinctive voice of pop singer Billie Eilish.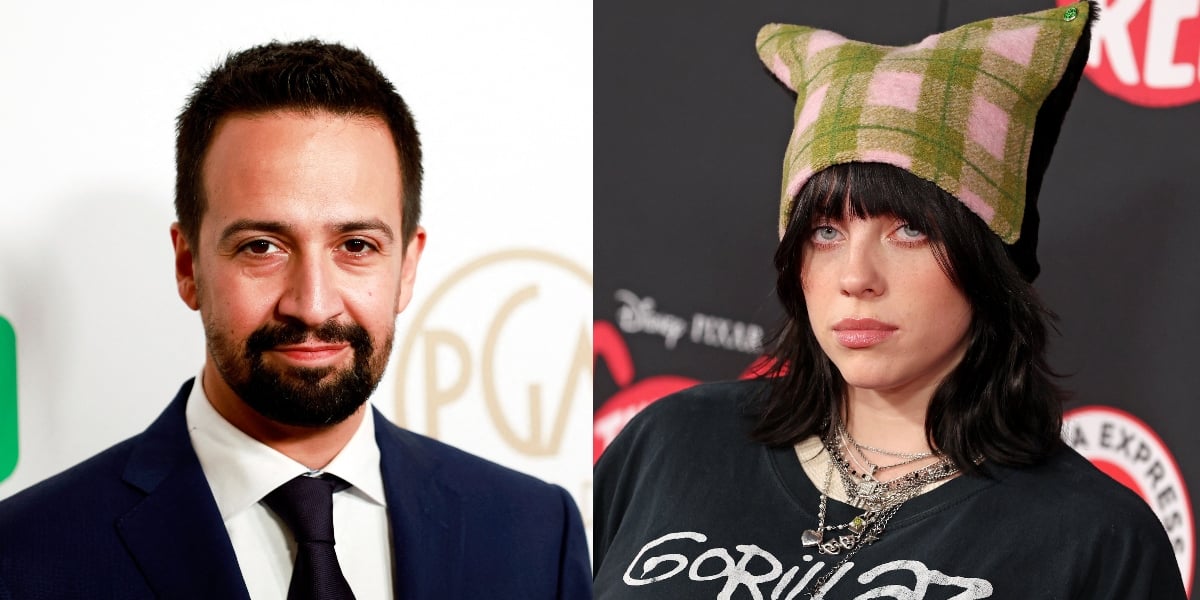 Why Billie Eilish could win an Academy Award for 'No Time to Die'
Going into Oscars 2022, Eilish has remained a major focus. This is partly because James Bond film No Time to Die released much later than planned due to the coronavirus (COVID-19) pandemic. After all, Eilish's song came out in early 2020 ahead of the movie's original release date. So fans had a long time to consider its Oscar chances. Even now with all that's joined the race, Eilish and her brother/co-writer Finneas O'Connell have a good shot at winning.
The two previous Bond themes — Adele's "Skyfall" and Sam Smith's "The Writing's on the Wall" from Spectre — won Academy Awards. And given how popular Eilish is, "No Time to Die" could easily be the third consecutive Bond song to get Oscar gold. Moreover, No Time to Die is Daniel Craig's final turn as James Bond. So the movie's overall notoriety and box office success mean that just about every Oscar voter will be familiar with Eilish's song too.
RELATED: Oscars 2022: Samuel L. Jackson Finally Received an Academy Award
Lin-Manuel Miranda might have an edge with Disney's 'Encanto'
Of course, first Eilish has to overcome Disney's Encanto. The studio has a long history of winning the Best Original Song category, as it did several times in the 1990s during the Disney Renaissance. And Encanto has proven to be a cultural phenomenon of Frozen proportions thanks to its catchy soundtrack. Even though breakout tracks "We Don't Talk About Bruno" and "Surface Pressure" aren't Oscar-nominated, the movie has been everywhere for months.
Instead, the Encanto team submitted "Dos Oruguitas" for Oscar consideration. At first, the song might seem less likely to win than the movie's other songs. But it plays an integral role in the story and the history of the Madrigal family. As such, it's not one Oscar voters are likely to forget even if it doesn't get stuck in their heads. Plus, many want to see composer Lin-Manuel Miranda win an Oscar. Encanto could be the academy's best chance yet to do so.
Could Billie Eilish and Lin-Manuel Miranda lose to 1 of these artists?
Of course, Miranda and Eilish aren't the only artists in the Best Original Song category. Perhaps their songs from Encanto and No Time to Die will fall prey to one of the race's dark horses. After all, Beyoncé is nominated for her song "Be Alive" from King Richard. And though the song isn't as well-known, it is the iconic singers' first nomination. And Oscar voters might not be able to resist the opportunity to give "Queen Bey" an Academy Award.
Then there's "Somehow You Do" from Four Good Days. The track is performed by Reba McEntire with music and lyrics by Diane Warren. This year marks Warren's 13th Oscar nomination since 1988 with no wins. Perhaps the academy will finally relent and give it to her for this song. Or maybe Van Morrison's "Down to Joy" from Belfast will be the sentimental favorite. While Eilish and Miranda are the odds-on favorites, this race is anything but finished.
RELATED: Oscars 2022: 'Cinderella' Is Leading to Win New Fan Favorite Award