Oscars 2022: Best Supporting Actor Performances Ranked From Worst to Best
The 94th Academy Awards will air on ABC on March 27, 2022. The ceremony has a long history of tackling the supporting acting categories early on. So fans probably won't have long to wait to see who takes home the Academy Award for Best Supporting Actor. The race has been among the wildest ones this awards season, with two contenders vying closely for Oscar gold. But which actor will ultimately go home an Oscar winner? Here's our take.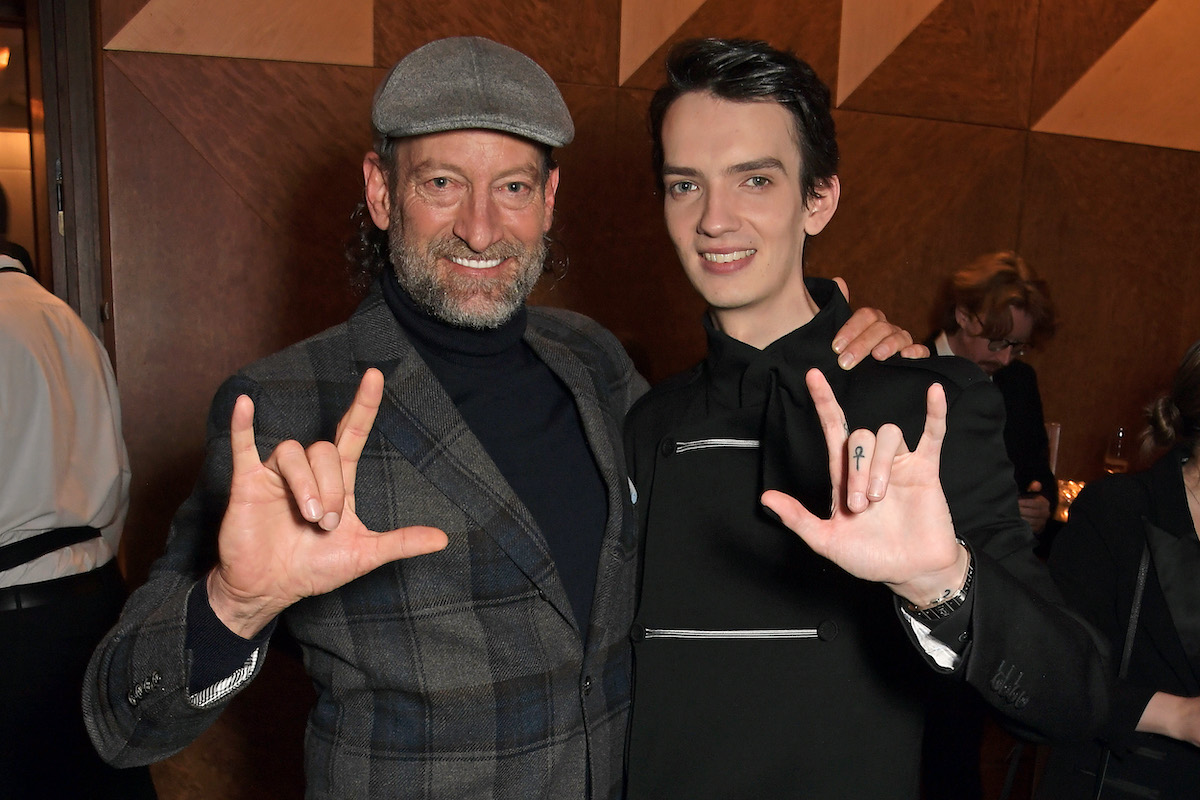 5. J.K. Simmons, 'Being the Ricardos'
Just as Judi Dench received a nod for her role in Belfast, most pundits see J.K. Simmons' nomination for Being the Ricardos in much the same light. There's no denying Simmons — like Dench, a past supporting acting winner — does the most with his limited screen time in Being the Ricardos. But that doesn't mean he's destined to win.
In fact, the academy didn't even throw any support behind the film, aside from its acting. That doesn't make a win for Best Supporting Actor in 2022 seem particularly likely. Although, given Simmons' track record and reputation in the business, this probably isn't the last time he'll pop up with a surprise Academy Awards nomination.
4. Ciarán Hinds, 'Belfast'
RELATED: Oscars 2022: Samuel L. Jackson Finally Received an Academy Award
Belfast is a film brimming with noteworthy performances. Kenneth Branagh's coming-of-age drama could have easily nominated far more cast members than it did. Still, seeing Ciarán Hinds land a nod for the Academy Award for Best Supporting Actor took most fans and pundits by surprise.
Hinds' co-star, Jamie Dornan, was the odds-on favorite to land a spot in the category. And though Hinds delivers as the grandfather of Jude Hill's central character, this nomination is probably more about honoring his decades of solid performances. Despite a career spanning more than 40 years, this is Hinds' first Oscar nomination.
3. Jesse Plemons, 'The Power of the Dog'
After the academy announced the Oscar nominees, it was clear The Power of the Dog would be a major contender. Most pundits expected that stars Benedict Cumberbatch, Kodi Smit-McPhee, and Kirsten Dunst would receive nominations. But few expected Jesse Plemons' supporting turn to be among the film's 12 nominations.
The Best Supporting Actor 2022 contenders are already an impressive mix. But seeing Plemons — who has long delivered underrated performances — finally receive his first Oscar nomination is a welcome surprise. Even though he has gotten overshadowed by Smit-McPhee throughout awards season, Plemons has much greatness still ahead.
2. Kodi Smit-McPhee, 'The Power of the Dog'
Since the late 2000s, Smit-McPhee has proven to be one of his generation's most dynamic, versatile stars. The actor's filmography ranges from Let Me In and ParaNorman to X-Men: Apocalypse and Dolemite Is My Name. Now he gets the attention of Oscar with his startling performance in The Power of the Dog.
As much as Cumberbatch's Phil Burbank takes the spotlight, director Jane Campion's film centers just as much on Smit-McPhee's Peter Gordon. So it makes sense why so much of The Power of the Dog's success this awards season has hinged on Smit-McPhee's performance. Remarkably, it looks like he'll barely miss out on a Best Supporting Actor Oscar, however.
1. Troy Kotsur, 'CODA'
As Oscar night draws closer, CODA has suddenly come to the forefront. The film — which centers on a child of deaf adults (CODA) (Emilia Jones) — now poses a very real threat to The Power of the Dog. Campion's movie appeared to be a shoo-in to win Best Picture. But it faces another potential loss in this category now.
Thanks to a successful run of awards wins, Troy Kotsur's heartfelt, poignant turn in CODA is the most likely winner of the Academy Award for Best Supporting Actor. With only a handful of film credits to his name, Kotsur has emerged as the scene-stealing highlight of CODA. And regardless of CODA's Best Picture chances, Kotsur will likely win here.
RELATED: Oscars 2022: 'Cinderella' Is Leading to Win New Fan Favorite Award