Oscars 2022: 'Spider-Man: No Way Home' Has the Best Chance at This Award
The Academy Awards often receive criticism for failing to recognize blockbusters. Indeed, superhero, sci-fi, horror, and fantasy movies rarely get Oscar nods except for the technical categories. For instance, Netflix Western The Power of the Dog is currently the Best Picture frontrunner. So while many fans want to see Spider-Man: No Way Home take Oscar's top prize, the Marvel Studios hit actually has a better chance at winning another category.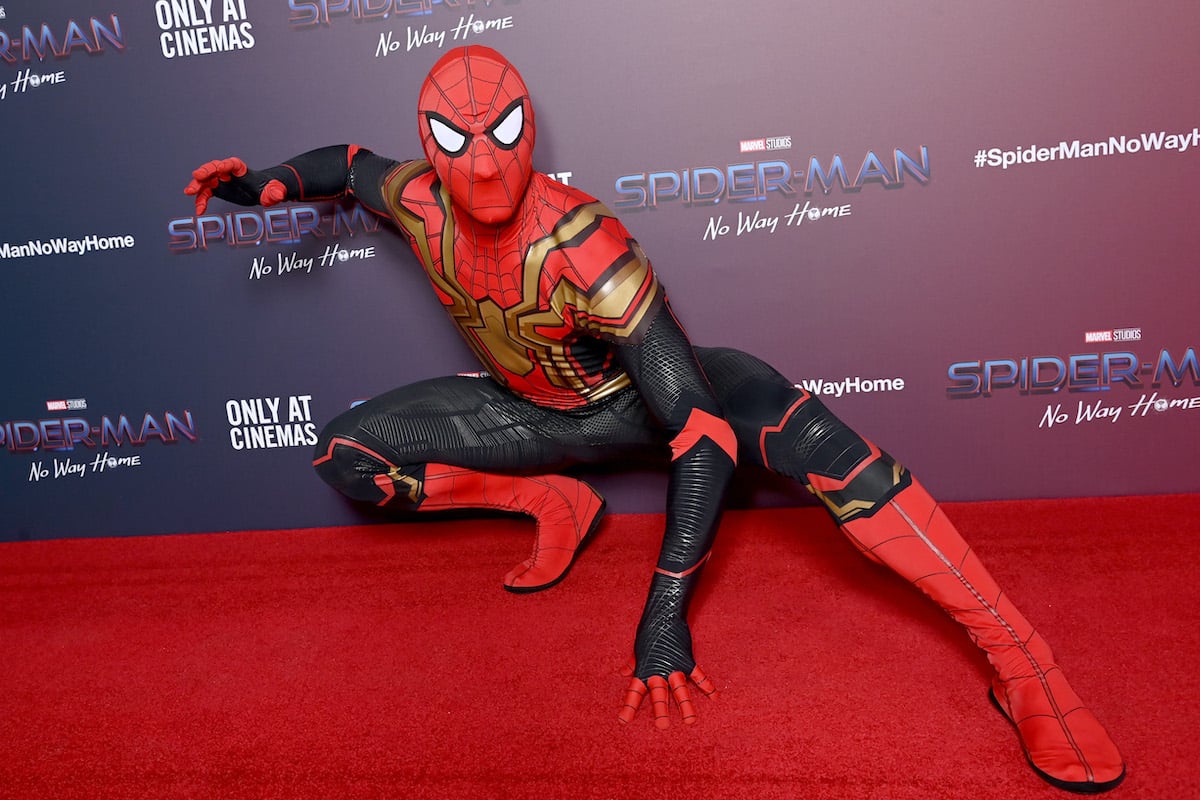 Marvel Studios campaigned 'Spider-Man: No Way Home' for Best Picture
Historically, superhero and other comic book films struggled to get major awards consideration. But ever since The Dark Knight tipped the scales — giving Heath Ledger a posthumous Oscar for his Joker — the academy has slowly come around. In the past five years, Logan received a Best Adapted Screenplay nod, Black Panther took home three Academy Awards, and Joker won two, including Best Actor for Joaquin Phoenix.
So it stands to reason Marvel fans would hope to see Spider-Man: No Way Home land some major nominations. After all, Avengers: Endgame tried and failed to garner a Best Picture nod. And the latest Spider-Man film has received a similarly unanimously positive and emotional response. However, even with Marvel Studios' efforts to campaign, Spider-Man: No Way Home will likely not make the 10 Best Picture nominees.
'Spider-Man: No Way Home' has a far better chance at winning this award
That doesn't mean the movie will go home empty-handed. Its $1.7 billion worldwide total — according to Box Office Mojo — definitely boosts Spider-Man: No Way Home's Oscar chances. The movie could even be a strong contender in at least two categories: Best Sound and Best Visual Effects. In both cases, its biggest competition appears to be Dune. That film is heavily favored for top-of-the-line categories such as Best Picture and Best Director.
Gold Derby — which tracks awards season odds and predictions — currently has Spider-Man: No Way Home in eighth place for Best Sound, with 35-to-1 odds. That places it behind not only Dune but also films such as West Side Story, No Time to Die, and Belfast. But the Best Visual Effects race is a lot tighter. Spider-Man: No Way Home ties with Shang-Chi and the Legend of the Ten Rings for second place, with 9-to-2 odds putting them behind Dune.
Marvel Studios' toughest competition is another sci-fi epic
Given the widespread love for Spider-Man: No Way Home, it's hard to imagine a scenario in which Oscar snubs it completely. The film will certainly earn a least a couple of nods. However, if Avengers: Endgame — and indeed, Avengers: Infinity War — can make mountains of money and win nothing on Oscar night, so can Spidey.
The biggest challenge facing Spider-Man: No Way Home is, of course, Dune. Denis Villeneuve's sci-fi epic is the sole blockbuster Hollywood has chosen to acknowledge this year. And like Mad Max: Fury Road dominated the technical categories in 2016, Dune could squeeze out Marvel Studios entirely. But for now, let's wait and see.
The 94th Academy Awards nominations will be announced on February 8, 2022.