Oscars 2022: Why 'Encanto' Hit 'We Don't Talk About Bruno' Won't Be Nominated
Even though the Oscars perhaps aren't as culturally relevant as they once were, the Academy Awards still carry a ton of weight in Hollywood. But one category in particular has captured the curiosity of fans: Best Original Song. With Disney's Encanto soundtrack currently burning up the charts, many fans expect breakout hit "We Don't Talk About Bruno" to scoop up a nomination. However, the Oscars 2022 absolutely won't be handing a trophy to that catchy tune. Here's why.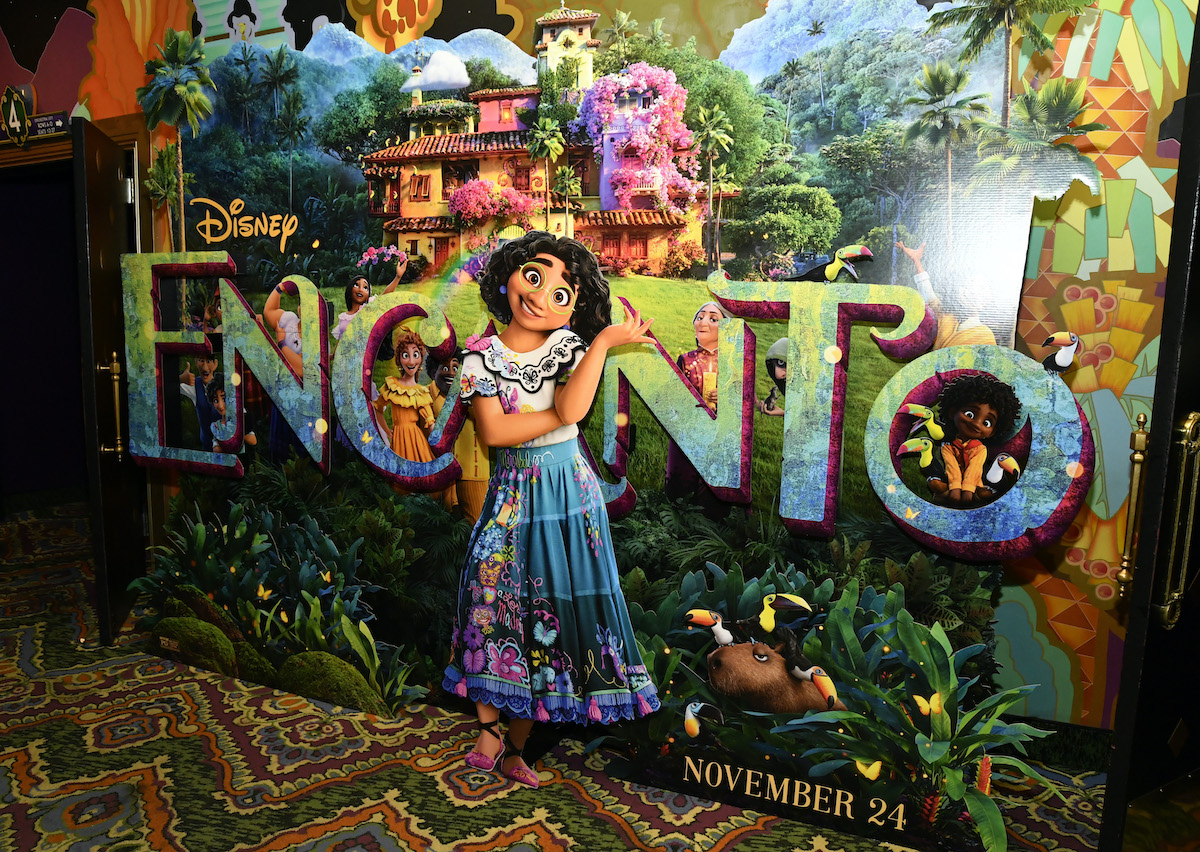 Disney's 'Encanto' soundtrack has 6 songs burning up the charts
Lin-Manuel Miranda — the multi-talented creator of Hamilton — wrote eight original songs for Encanto. And six of these tracks have since become mainstays on the charts. "Surface Pressure" and "The Family Madrigal" in particular have lingered in the top 20 or so. But other standout tunes like "What Else Can I Do?" "Waiting on a Miracle," and "Dos Oruguitas" have all outperformed even today's hottest pop songs.
But without a doubt, the runaway smash of Encanto has been "We Don't Talk About Bruno." The song features nearly the entire ensemble cast of the film, as they discuss the long-lost member of the Madrigal family. The track reached number one on the Billboard Hot 100 chart. It's only the second song from a Disney animated film to do so. Peabo Bryson and Regina Belle's version of "A Whole New World" from Aladdin achieved the same feat in 1993.
Lin-Manuel Miranda revealed why its biggest hit isn't an Oscar contender
"A Whole New World" received that bump to the top of the charts in the lead-up to the 65th Academy Awards, where it won Best Original Song. Certainly, "We Don't Talk About Bruno" at least has a good shot at repeating that feat, right? Actually, no. Disney and the Encanto team instead submitted "Dos Oruguitas" for Oscar consideration. So if any Encanto songs receive an Oscar nod, it will be that one. Miranda recently explained that decision.
"No one could have predicted the success of the soundtrack, much less that ['We Don't Talk About Bruno'] was going to be the one that popped off," Miranda told the Elvis Duran Show. When you submit a song for consideration, I always think the song you submit is not about whether you win or not. It's about the one that best exemplifies the spirit of the movie itself. That's always the guiding principle. And for us, 'Dos Oruguitas' is the foundational story."
Could "Dos Oruguitas" ride the wave of 'Encanto' to an Oscar win?
Looking at the story of Encanto as a whole, it makes sense why Miranda and company would put their stake in "Dos Oruguitas." The song — one of only two not performed by characters — plays during a flashback sequence detailing the tragic past of the Madrigal matriarch Abuela Alma (María Cecilia Botero). But will the song translate into a Best Original Song win for Encanto? After all, Miranda is still just one Oscar away from achieving rare EGOT status.
According to Gold Derby — which tracks awards season odds and predictions — an Encanto win is very much a possibility. "Dos Oruguitas" is currently ranked second, with Billie Eilish's "No Time to Die" from the James Bond film of the same name edging it out. The past two Bond movies led Adele and Sam Smith to Oscar wins. But then again, Disney animation has a much longer legacy of dominating this category. Fans, keep a close eye on this one.
The 94th Academy Awards nominations will be announced on February 8, 2022.