'OutDaughtered': Adam Busby Reveals Family Is Taking Time Off, Promises Update 'Soon'
TL;DR:
Adam Busby said on Instagram that his family is taking "some time off" from OutDaughtered.
New episodes of the reality show about a family with quintuplets last aired in May 2021.
TLC hasn't made any comment on the future of OutDaughtered.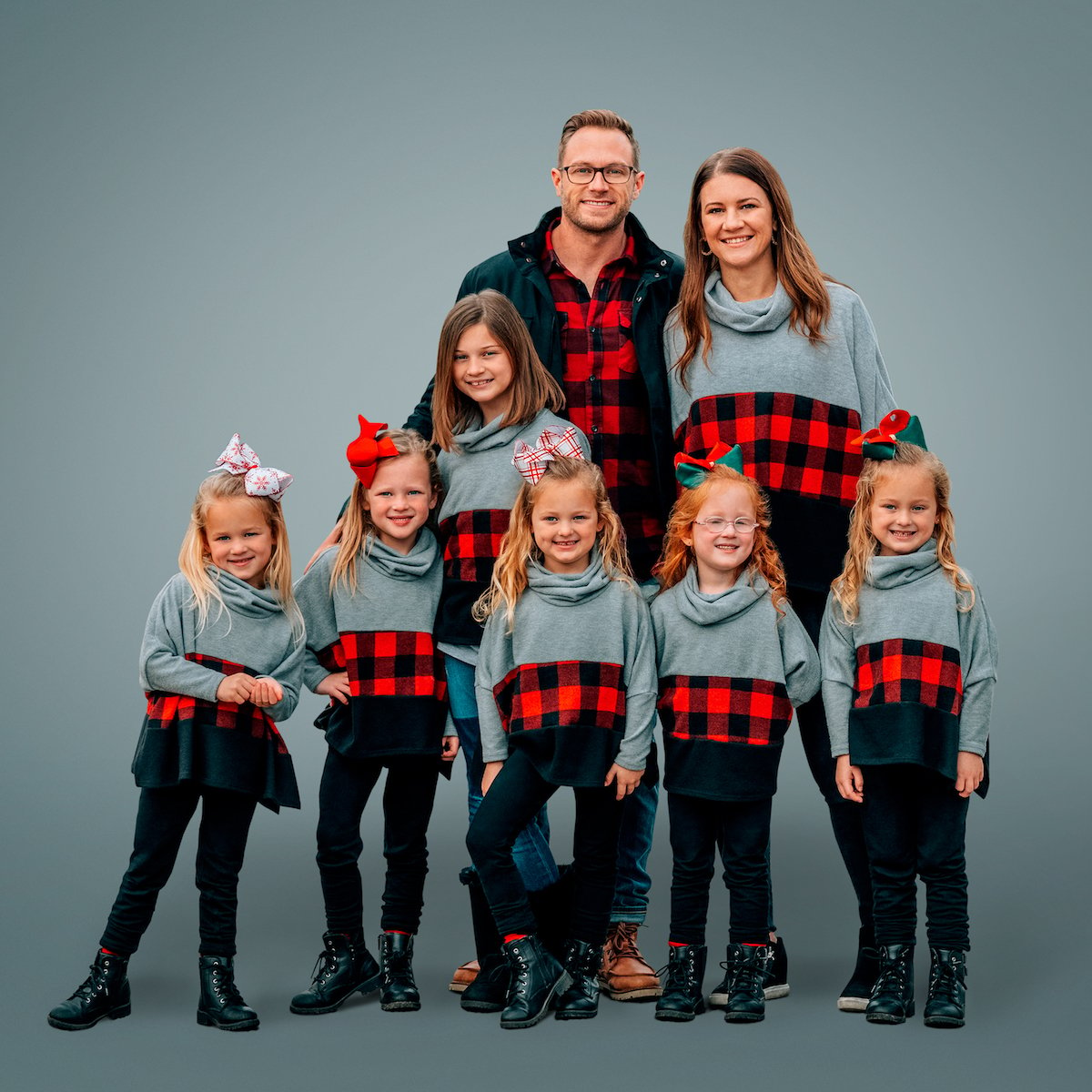 It sounds like the Busby family is taking a break from TV. The stars of OutDaughtered have hit pause on their hit TLC series, dad Adam Busby revealed in a recent social media update. 
Adam Busby responds to fan questions about the future of 'OutDaughtered' 
RELATED: 'OutDaughtered' Star Danielle Busby's Latest Sponsored Post Divides Fans
It's been nearly a year since fans last saw Adam, his wife Danielle Busby, and their six daughters on TV. The last new episode of OutDaughtered aired in May 2021. And it doesn't sound like new content is coming to TLC in the near future. 
Adam – who is dad to a set of 6-year-old quintuplets, as well as one older daughter – recently responded to a fan question on one of his Instagram posts. The person was curious when OutDaughtered might return, noting that they "miss your show so much!"
Adam's reply was vague. He did not say that OutDaughtered had been canceled. But he did hint that the show might be ending. 
"We need to make a video about this soon, just to give our fans our thought process and why we haven't spoken [on] this yet," he wrote. "It would be too difficult in text in the comment section. It's 100% a decision that we made with our kid's and our family's best interest at heart. Thank you so much for loving our family!"
The 'OutDaughtered' star says his family is taking 'some time off' 
While Adam's initial comment seemed to imply that the show might be done for good, he later clarified that he and his family were just hitting taking a break from their reality TV career. 
"Anything that you have seen or read regarding our decision either way is just speculation," he wrote in response to a comment on one of Danielle's Instagram posts a day later. "We haven't made any discussion on what we want to do yet. The only thing that we chose to do as of now is to take a year off, in order to give our family some time off. We will be making a video about it all soon."
Showbiz Cheat Sheet reached out to TLC for comment about the future of OutDaughtered, but did not hear back by the time of publication. 
The Busbys wouldn't be the only family to step away from their TLC show 
If the Busbys have decided not to film any more episodes of OutDaughtered, they wouldn't be the only large TLC family to step away from the cameras. In July 2021, Courtney Waldrop, the star of Sweet Home Sextuplets, revealed she and her husband Eric had decided it was time for their show to end. 
"So, we have filmed for three seasons and we ended last summer. We ended last July, I think," Courtney said in a YouTube video. "But since then, we have not been filming, we have not had any film crews in our house. And we have decided that what's best for our family right now is to not continue with the show."
She went on to explain that the network asked her and Eric if they wanted to film another season. They initially said yes, but then began to reconsider because filming was "just too difficult." Then, TLC decided to cancel Sweet Home Sextuplets. 
"It was almost God's way of shutting that door," Courtney said. "Because we were already having reservations."
​​Check out Showbiz Cheat Sheet on Facebook!
RELATED: 'OutDaughtered': Why Hazel Busby of the Busby Quints Has an Eye Patch