'OutDaughtered': Adam Busby Reveals Wife Danielle Busby Had to Go to the ER After Experiencing Some 'Alarming Sensations'
OutDaughtered fans are praying for Danielle Busby. In a Nov. 15 Instagram update, Adam Busby revealed that his wife had to make a trip to the emergency room after experiencing some troubling symptoms. While he shared few additional details about Danielle's condition, many worried fans are praying the mom of six makes a quick recovery. 
Adam Busby says Danielle Busby needed to go to the emergency room 
RELATED: 'OutDaughtered': Adam Busby Said it Was a 'Gut Punch' to Hear His Daughter, Hazel Busby, Needs Another Eye Surgery Soon
Adam, 38, took to social media over the weekend to share some potentially scary news about Danielle, 36. 
"Crazy how fast your day can turn," the TLC star wrote on Instagram, alongside a photo of Danielle in a hospital bed. "If you would, please say a prayer for @dbusby. Currently in the ER running tests for some alarming sensations in her arms and legs. It just happened rather quickly today."
A few hours later, Adam delivered an update via his Instagram Story. Danielle was back at home, he wrote, but the couple "didn't get a whole lot of answers" about what was wrong with her.
"[W]ill end up seeing a specialist this week for a more thorough work up," he added. "Thank you for all of the prayers and well wishes."
'OutDaughtered' fans wish Danielle Busby the best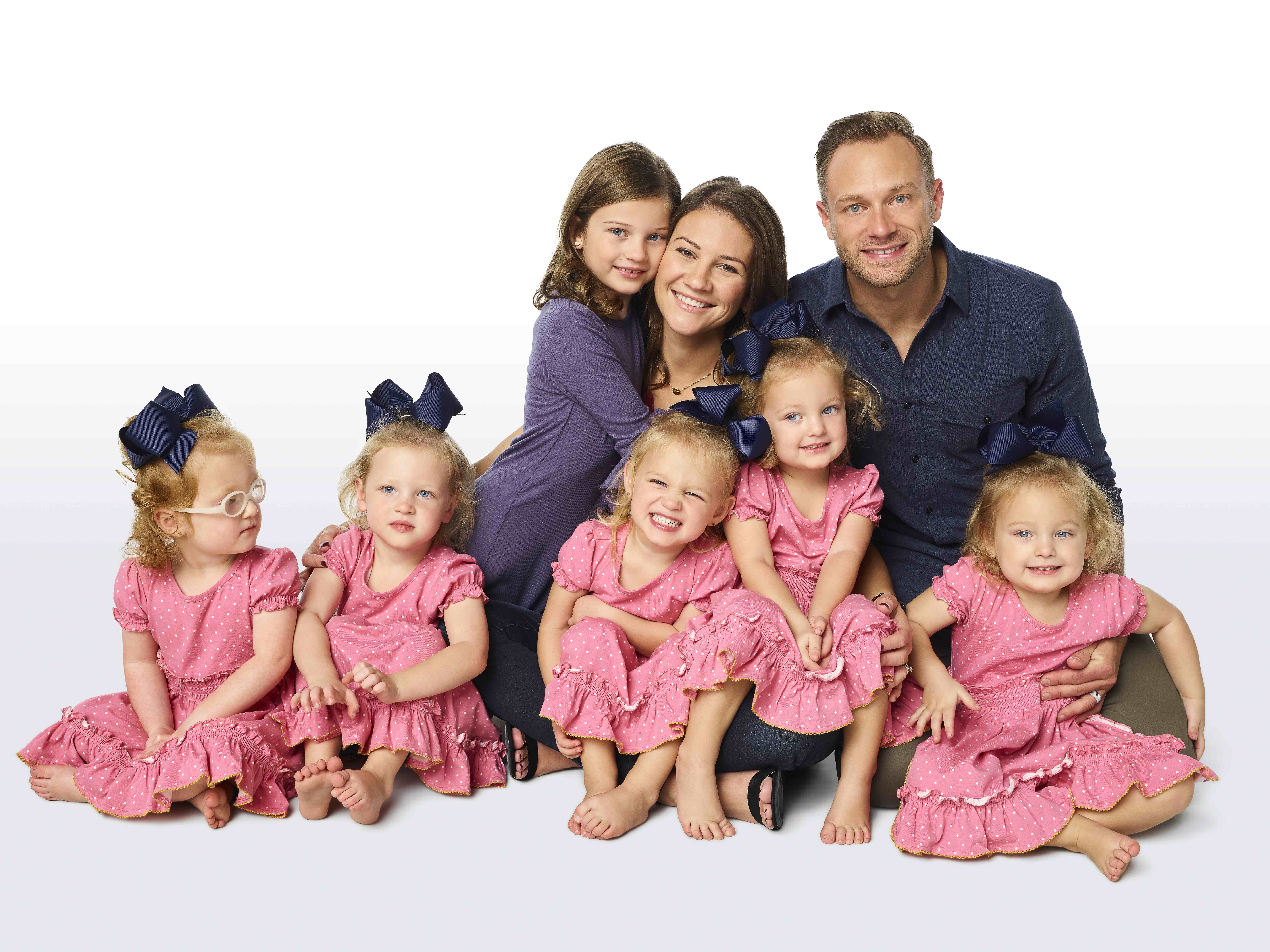 RELATED: 'OutDaughtered': The Busby Family May Make $40,000 an Episode for Their TLC Show
Right now, it's not clear what exactly prompted Danielle's trip to the emergency room. But whatever the cause, fans of her family's reality show are hoping it is nothing too serious and that she makes a quick recovery.  
Many of Adam's followers on Instagram were quick to send love and prayers to Danielle.
"Hope she gets better. Tell her she is in our prayers," one person wrote.
Fellow TLC stars Tori Roloff and Caryn Chandler of Little People, Big World, also shared messages of support. 
Several people commented that they had experienced symptoms similar to Danielle's and said they could empathize with her situation.
Danielle Busby has been open about past health challenges 
Danielle has spoken candidly in the past about her health challenges. In 2019, she revealed that she had polycystic ovary syndrome. The condition was so painful she ultimately decided to have a hysterectomy to get relief. 
"[C]ysts keep forming on my ovaries and they keep rupturing, which is just unbearable," she explained in a YouTube video where she discussed her surgery. The pain was so bad some days that she couldn't get out of bed.
Danielle also opened up about her difficult recovery after giving birth to quintuplets in 2015.
"I know this isn't something we haven't ever really shared or talked about, but life physically after having quintuplets has been super painful, challenging, hard," she said. While she said that she was proud of being able to carry her five babies for 28 weeks, she added that "the past three years have been really, really filled with a lot of physical pain."
Check out Showbiz Cheat Sheet on Facebook!