'OutDaughtered': How Old is Aunt Mimi? Why Did She Get Arrested?
TLC's OutDaughtered features Adam and Danielle Busby as well as their unusual family. Adam and Danielle have the only set of all-female quintuplets in the U.S., and with their older daughter, that's six little girls in total. But now, it's Danielle's mother, Michelle Theriot, aka Aunt Mimi, who's attracting attention. Here's how old Aunt Mimi is and why she was arrested.
Who is Danielle Busby's mom, Aunt Mimi?
Adam and Danielle Busby share plenty about their own family on OutDaughtered, but fans also get to learn a lot about where Danielle came from. In Touch Weekly reminds us Danielle has twin sisters, Ashley and Crystal, and they even formed their own fitness business together. The bio on the website for the fitness brand, CADi Fitness, explains more about their family dynamics.
"We were born in Louisiana and raised by a single mother," the bio states. "From a very young age, we learned that to achieve anything it would take hard (even manual labor) work and dedication. We grew to rely on and support each other through every phase of life."
As for their mother, Michelle, she's incredibly close to her daughters and grandkids. Danielle made note that Michelle visits her family all the time, and she was even living with the Busbys after moving from Louisiana to Texas and being jobless.
What happened to Mimi on 'OutDaughtered'? Why did she get arrested?
While fans of OutDaughtered know Danielle Busby's mother for her loving demeanor, she's been in trouble before. TMZ reports she was charged with a DUI in October 2020.
TMZ reports she was arrested in League City, Texas, after getting stopped by traffic cops for swerving her vehicle. When the cops stopped Michelle, she was reportedly slow to stop her vehicle, and failed the sobriety tests given.
A new report from TMZ shows Michelle now must enter a diversion program. The program involves one year of community supervision. The agreement also states Michelle can't drink alcohol or use controlled substances for an entire year as well as completing a DWI education program and 24 hours of community service. If Michelle can abide by all of this and pass random drug testing, her case will be dismissed.
This certainly isn't the only tribulation Mimi's been through in recent times. Danielle wrote on her blog about how her mother lost her home in Hurricane Harvey back in 2017.
"My Mom, Mimi, as well as tons of other close friends of ours, have lost everything," Danielle wrote. "We were not able to get into Mimi's house for about four days after the storm due to the high water. We had to throw away pretty much EVERYTHING. It has been very emotional … having to throw away family heirlooms, photos from when we were all kids … just … all around our memories."
How old is Aunt Mimi?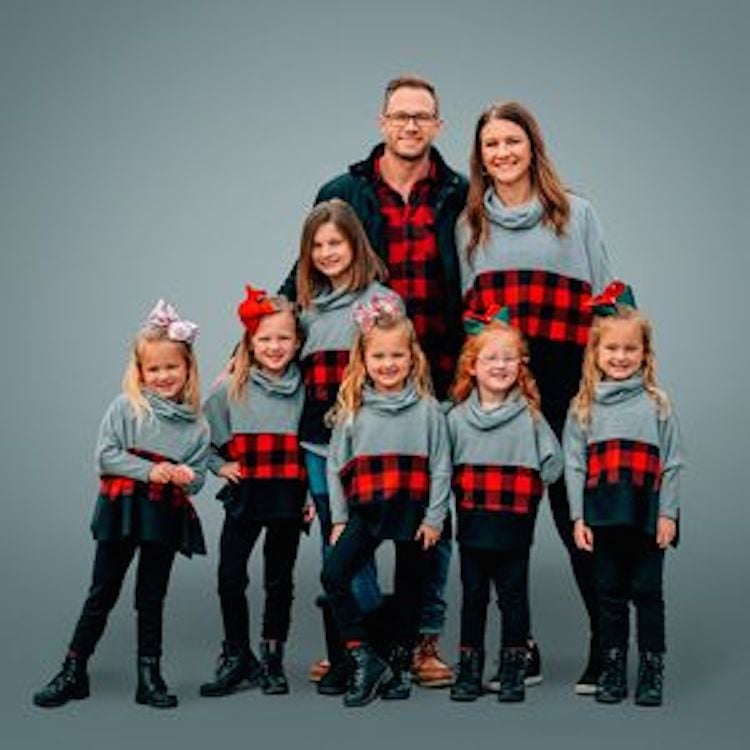 How old is Danielle Busby's mother? According to Distractify, Michelle was born on Dec. 19, 1963. She'll turn 58 years old in 2021.
Danielle is currently 37 years old, as she was born on Dec. 23, 1983. Michelle had Danielle when she was just 20 years old.
The quints are growing up fast, too. They're turning 6 years old in April 2021 — and we're learning a ton about their individual personalities and schooling needs. While Adam and Danielle were able to treat the quints very similarly when the babies were young, they're now kids with their own thoughts and feelings, making life even more complicated for the busy parents.
We're excited to hear more about the Busby family on TLC's OutDaughtered. As for Aunt Mimi, we're also excited to hear more about what she's up to on the show.
Check out Showbiz Cheat Sheet on Facebook!