'OutDaughtered' Season Finale: Fans Are Shocked the New Season of the Busby Family's Reality Show Is Already Over
Over already? The season finale of TLC's OutDaughtered airs Tuesday, June 30. Fans are shocked that the season is coming to end, especially since it seems like new episodes just started airing. But there's a good reason for the shorter season, as Adam Busby has explained.
Coronavirus put a stop to 'OutDaughtered' filming
RELATED: 'OutDaughtered': Adam Busby Hinted on Instagram Something Big Is Happening to Their House
The Busby family started filming new episodes of their reality show earlier this year. But production ground to halt in mid-March when the coronavirus (COVID-19) pandemic hit. With things shutting down and stay-at-home orders in place, it wasn't possible to continue to have a crew follow the family of eight and document their lives. But the Busbys stepped up, shooting some footage themselves that showcases their life in lockdown.
"Unfortunately we can't exactly have a camera crew following us around and going places right now," dad Adam explained to a fan in an Instagram update in early April. "This COVID-19 pandemic has set us back with being able to make any new episodes."
"Hopefully this is over soon and everyone can get back to normal life and we can get back to making new episodes for you guys," he added.
The self-shot episode of OutDaughtered airs June 30 and features a birthday celebration for the quintuplets and the family's Easter festivities. Viewers who tune in will get a chance to "see how the family handles quarantine with 6 girls under one roof."
The Busby kids — who include 9-year-old Blayke and 5-year-old quints Ava, Olivia, Riley, Parker, and Hazel — definitely seemed into the idea of taking control of filming. "We're gonna film whatever we want," one of the girls declares in a clip from the new episode.
Fans are disappointed that this is the last new 'OutDaughtered'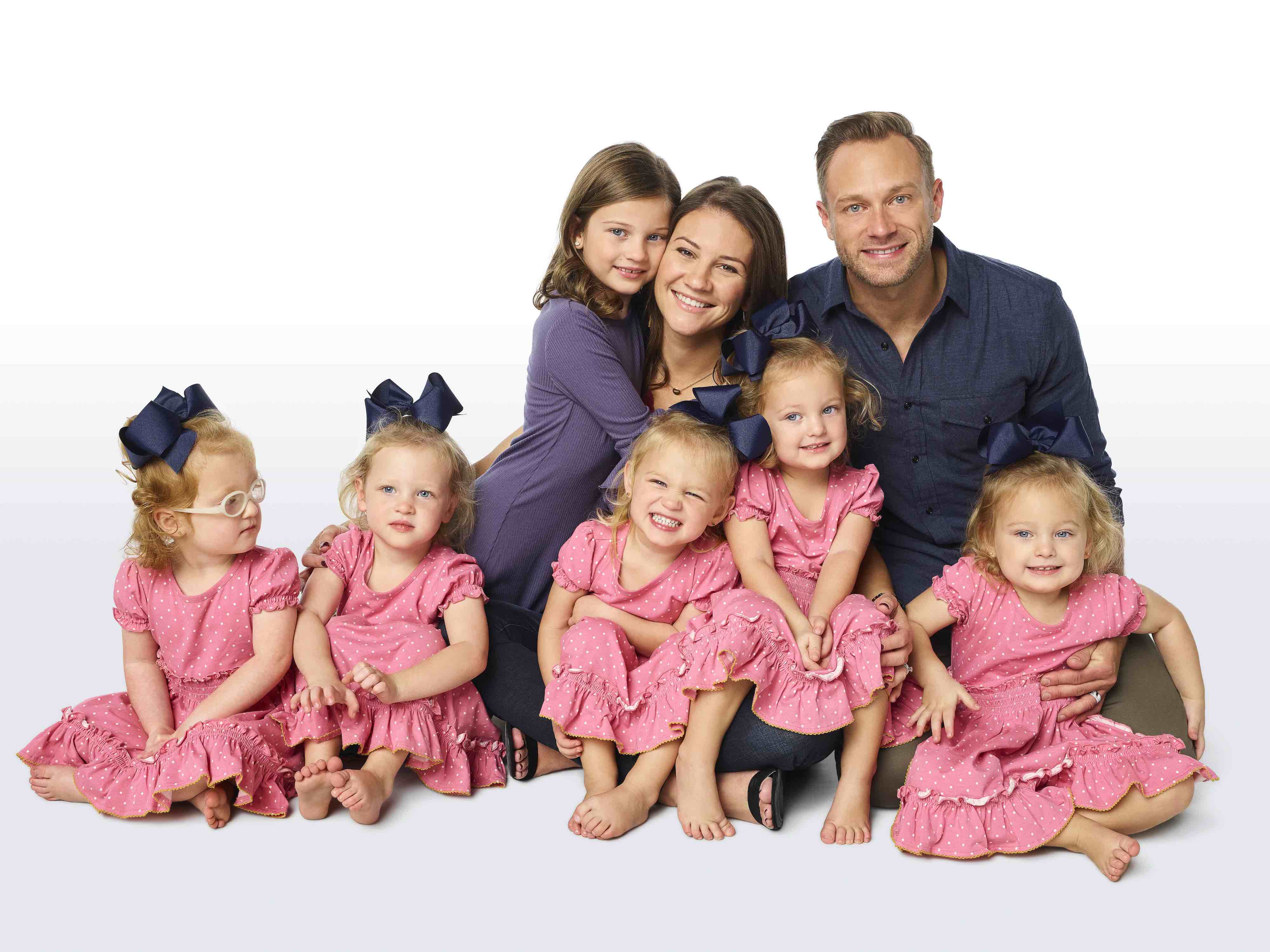 RELATED: 'OutDaughtered': Fans Thought Blayke Busby Was Her Mother, Danielle Busby, in Danielle's Instagram Photo
It's not exactly a secret that the pandemic meant some changes to the current season of OutDaughtered, which premiered June 2. But some fans were still confused and disappointed that this season only had four episodes.
"Season finale? There were only 3 or 4 episodes," wrote one confused commenter on a post from the official OutDaughtered Instagram account.
"Is it me or was this season short or just [go] by really fast?" someone else asked.
Others had ideas for how the family and TLC could create more episodes. "Can't y'all put together home movies to extend the 'season'? one asked. Clearly, people want to see more of Adam and Danielle and their six daughters.
Will there be another season of 'OutDaughtered'?
Frustrated viewers are likely wondering when the Busbys might be returning to TV. So far, TLC hasn't made any announcement about a future season of OutDaughtered. But in 2019, new episodes of the show aired in June and July and again in October and November. If filming is able to resume, it's possible fans will get to see more OutDaughtered later in 2020.
The season finale of OutDaughtered airs Tuesday, June 30 at 9/8c on TLC.
Check out Showbiz Cheat Sheet on Facebook!