'OutDaughtered': The Busby Family May Make $40,000 an Episode for Their TLC Show
Raising six kids — including five-year-old quintuplets — comes with a hefty price tag. How do the Busbys make it work? Adam and Danielle Busby hustle to support their big family in a few different ways. From full-time jobs to clothing lines to sponsored Instagram posts, they have a lot of things going on. And of course, there's OutDaughtered. The TLC reality show brings in a tidy amount of cash for the Texas family.
The Busbys make $25,000 to $40,000 per episode of 'OutDaughtered'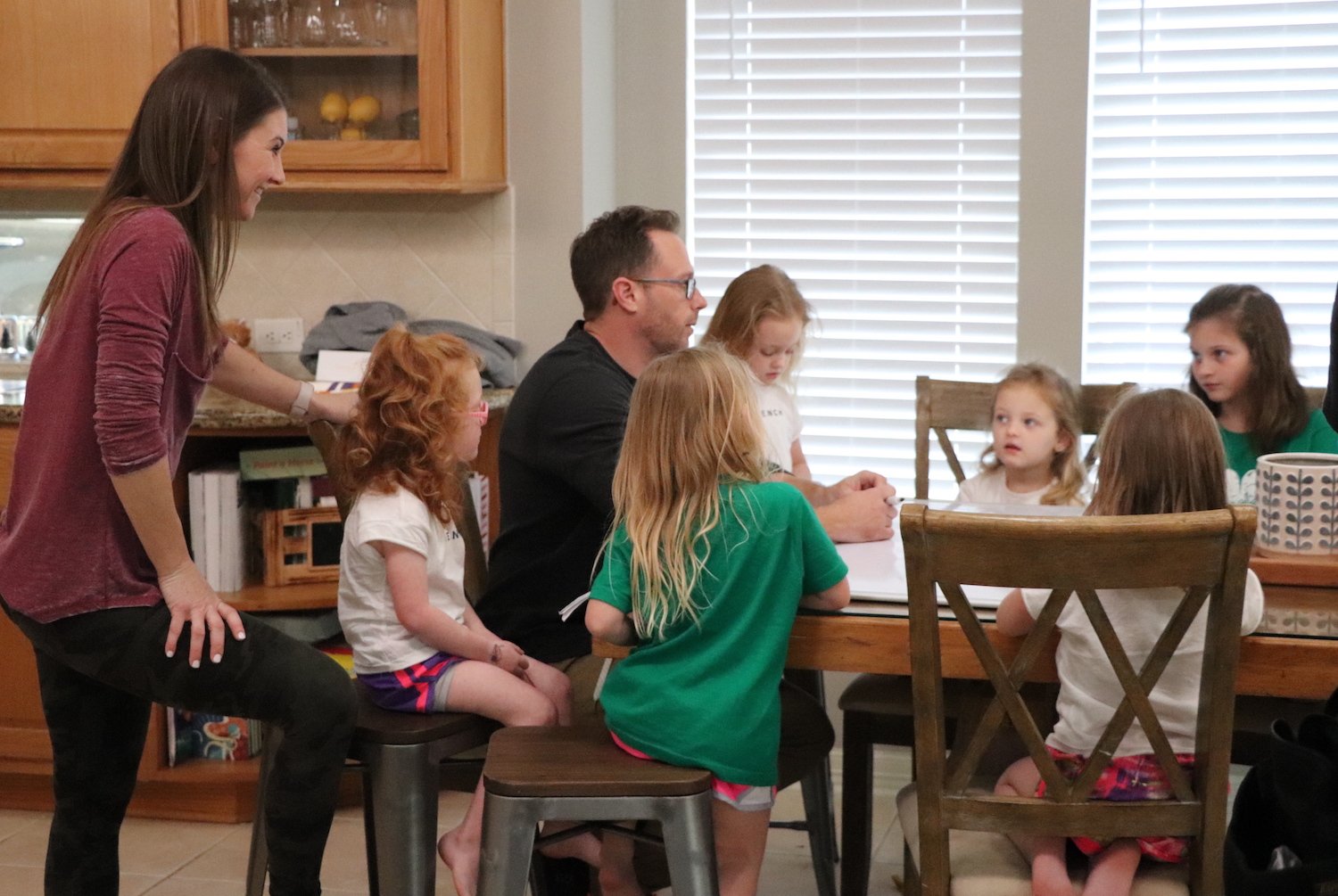 The Busby family — which consists of Adam and Danielle and their daughters Blayke, Olivia, Ava, Parker, Hazel, and Riley — could be earning as much as $40,000 per episode of their show. That's according to reality producer Terence Michael, who told In Touch Weekly that about 10% of a show's total budget typically goes to the cast. 
Michael estimates that TLC spends $250,000 to $400,000 on each episode of OutDaughtered. That means that the Busbys could earn $25,000 to $40,000 per episode of the show. With six episodes in season 6, the family could have earned between $150,000 and $240,000 for the entire season. But some seasons have had as many as 13 episodes, which could have netted them more than $500,000. 
The Busbys could spend more than $1 million raising their kids 
The Busbys will certainly need those reality show earnings as they face the cost of raising six kids. The typical family will spend $233,610 raising a child born in 2015 from birth to age 18, according to the USDA. For the quints alone, that's a price tag of roughly $1.2 million. Plus, there's the couple's 9-year-old daughter Blayke. All told, the Busbys might spend $1.4 million before their six kids are grown — and that doesn't include the cost of a college education.
Of course, with a big brood, the Busbys do enjoy some economies of scale. On average, families with three or more kids spend 24% less per child than those with just two kids. That's because in large families, kids can share bedrooms and parents can buy food in bulk. And in cases where kids are spaced out, families can take advantage of hand-me-down toys and clothes and employ older kids as babysitters.
The Busby family businesses 
Adam and Danielle are surely aware of the costs of raising their six kids and don't appear willing to just rely on reality TV as their only source of income. The couple has started a number of businesses over the years. Danielle runs a fitness clothing line with her sisters called CADi Fitness. She also has a kids' clothing boutique called Graeson Bee.
Adam Busby is the owner of a company called Adam Busby Media, according to his LinkedIn profile. (Previously, he worked as a key account manager for a company in Houston.) Finally, the family has the It's A Buzz World shop where they sell T-shirts and other casual clothing. 
OutDaughtered airs Tuesdays at 9/8c on TLC.
Check out Showbiz Cheat Sheet on Facebook!