'OutDaughtered': Why Hazel Busby of the Busby Quints Has an Eye Patch
TLC's OutDaughtered is back with season 8, and fans are wondering what the Busby quints are up to now. Adam and Danielle Busby attained fame for having the whole set of all-female quintuplets in the U.S. And Hazel Busby, one of their young daughters, gets a lot of attention due to her sweet demeanor and red hair. Unfortunately, Hazel is currently wearing an eye patch. Here's why.
What happened to Hazel Busby's vision on 'OutDaughtered'?
The Busby quints are truly one of a kind, and Hazel is loved by fans. The pint-sized child is known for being one of the sweetest of Danielle and Adam's kids. But she's also known for her eye troubles, as the Busbys have chronicled Hazel's various surgeries and eye doctor trips to explain what's going on.
Hazel was born with an eye condition called nystagmus. The condition causes her eyes to move back and forth rapidly, and it already landed her in surgery back in 2016.
"This surgery fix is not even about her vision," Danielle explained at the time, "it's more so to correct the placement of where her eye goes to focus better so she doesn't have to turn her neck, which is a huge deal."
The surgery was helpful for Hazel, but the fight to correct Hazel's condition is far from over. She'll need more surgeries in the future, though Adam admits hearing this news felt like a "gut punch."
Why Hazel Busby now has an eye patch
Adam and Danielle have made great strides in assisting Hazel with her eye condition. But it looks like additional steps need to happen. Now, the Busby quint is sporting an eye patch — and the parents are explaining why.
"Something new that happens this season is that she does start to wear an eye patch to kind of strengthen one of her eyes after a new prescription," Danielle explains to People. "So we wear that every once in a while for a couple of hours a day."
Danielle further explained that Hazel should wear the eye patch for a collective two hours per day, but it "doesn't have to be one solid time." The goal is to get Hazel to tolerate the eye patch intermittently to get her left eye strengthened.
"She has two different prescriptions in both of her eyes, and so when we updated the prescription, she found that her vision was changing," Danielle noted. "It was getting good, but that one eye was just a little bit weaker. So just to kind of strengthen it, we covered the other one up a little bit a day."
How old are Hazel Busby and the rest of the Busby quints?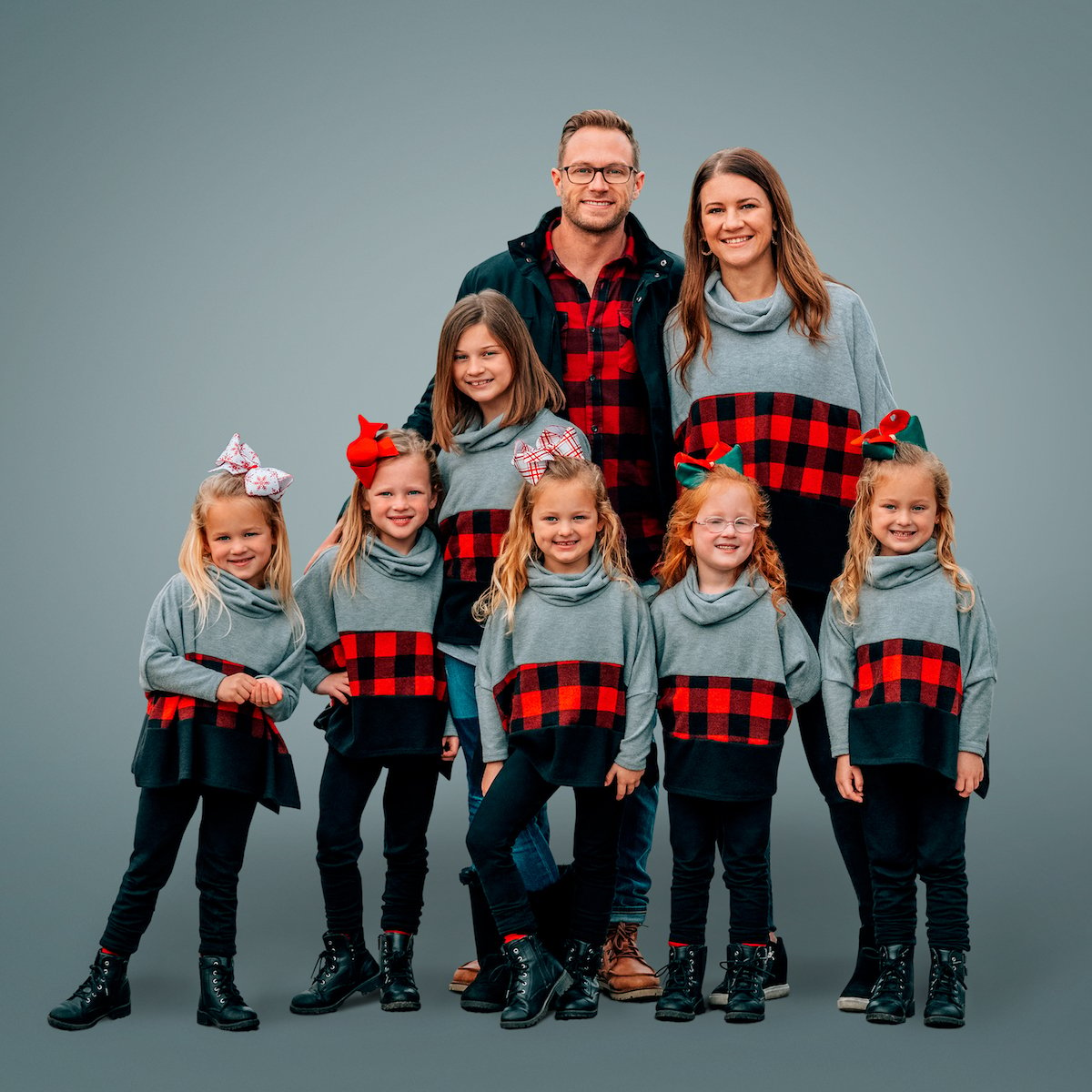 The Busby quints are growing up fast, Hazel included. So, how old are the kids now? They're currently 5 years old but will be turning 6 in April 2021. Blayke Busby, the oldest Busby child, will be turning 10 in April 2021.
Not only will fans get to hear more about Hazel's eye condition in season 8 of OutDaughtered, but they'll also get to hear more about the schooling plan for the quints. Last season, Riley Busby's intelligence was off the charts, putting her a grade level above her five sisters. But it looks like all the Busby quints, Riley included, are headed to kindergarten together. We're interested to hear more about why Adam and Danielle chose to have all the kids together despite their different levels in school.
We're excited to see everything the Busby family gets up to in season 8 of OutDaughtered!
Check out Showbiz Cheat Sheet on Facebook!