'Outer Banks': 3 Ways Limbrey Could Impact Season 3
Outer Banks has yet to be confirmed for a third season. But that hasn't stopped us from theorizing about the ways Carla Limbrey (Elizabeth Mitchell) could impact the Pogues' future. We've got three theories regarding the role Limbrey could play in future seasons of Outer Banks.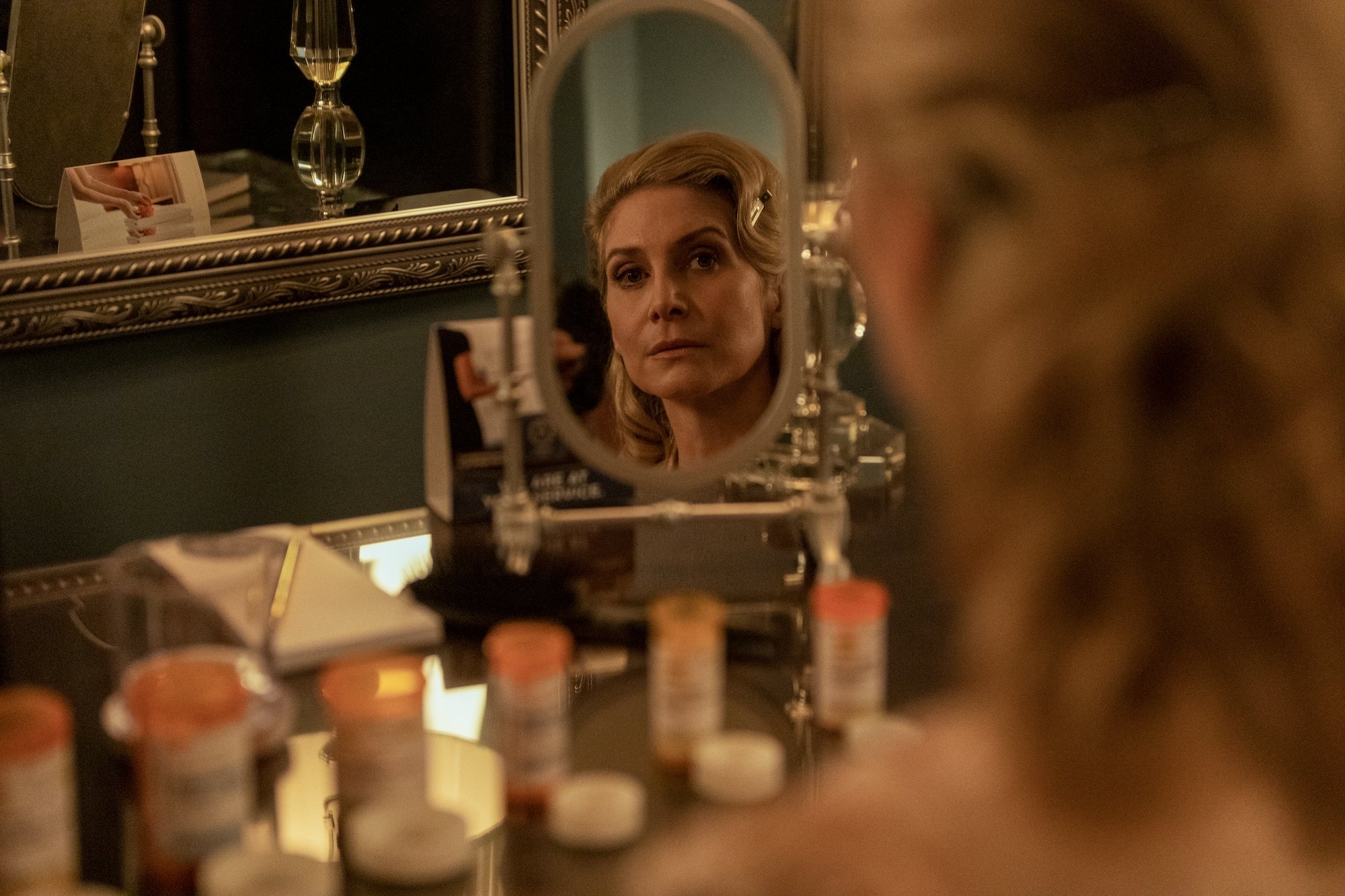 Elizabeth Mitchell plays Carla Limbrey in 'Outer Banks' on Netflix 
Carla Limbrey is a wealthy Charleston resident with connections to the captain of the Royal Merchant ship. Throughout season 2, we learn Limbrey wants the mythical shroud rumored to be within the Cross of Santo Domingo.
After the Pogues lose sight of the $400 million in gold from season 1, the cross becomes their focus. This turns Limbrey into one of the main antagonists in season 2. 
Limbrey could be an asset in future seasons of 'Outer Banks' 
While Limbrey is considered an antagonist, she's not necessarily working against the Pogues in season 2. She's a dying woman desperate to live. The shroud contained within the cross is rumored to have healing powers. And while Limbrey's health condition remains unclear, she's hellbent on finding the shroud because it's the only hope she has left. 
By the end of season 2, Limbrey's search for the shroud leads her to John B.'s (Chase Stokes) missing father, Big John Rutledge (Charles Halford). He claims to know where the shroud is — the cross was empty when Limbrey opened it — and promises to help her find it. But Limbrey must help John B. in return. 
It's unclear if this scene takes place after the events of season 2 or it's a flashback to before season 1. But one thing is clear — Limbrey will appear again at some point in the Outer Banks universe to help John B. 
Carla Limbrey could become the 'big bad' in 'Outer Banks'
Historically, Ward Cameron (Charles Esten) has been the villain in Outer Banks. But in the future, Limbrey could easily become the next "big bad" in the Netflix series. 
The longer it takes for Limbrey to access the shroud, the more frustrated she's likely to become. If the aid John B. requires of Limbrey is too much, she's likely to snap and make things worse for him and the Pogues in the future.
'Outer Banks' Season 3 isn't a definite, but it's a possibility
Netflix has not confirmed the third season of Outer Banks. But showrunners always planned for the show to be four to five seasons long.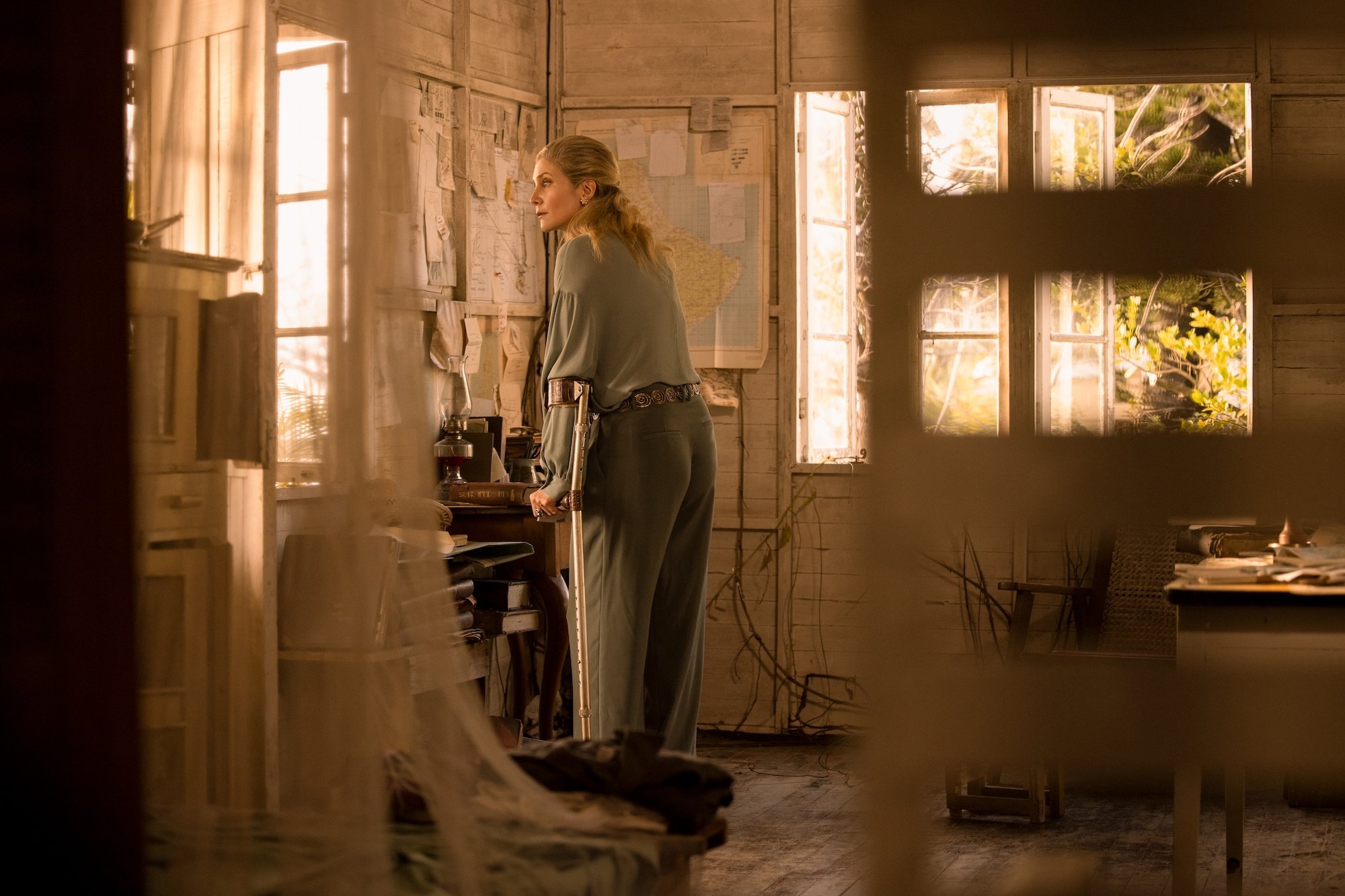 "I'm not sure if we should be talking about this yet," Shannon Burke told Entertainment Weekly in July 2021. However, he did hint at John B.'s relationship with Big John being "the spine" of season 3 should Netflix confirm it.
Season 3 of 'Outer Banks' might not feature Limbrey 
It's hard to say if season 3 will pick up where season 2 left off. Judging by the flawless way season 2 picked up where season 1 ended, the storytelling will likely continue that way in future seasons. 
But if the flashback theory about Limbrey visiting Big John is true, the show could take a page out of Riverdale's playbook and mess around with the timeline a bit. The show could jump years into the future to a world where Limbrey doesn't exist anymore. 
At this point, only time will tell what role Limbrey plays in the future of Outer Banks. Stay tuned to Showbiz Cheat Sheet for updates.