One 'Outer Banks' Cast Member Grew up in Alaska Before Heading to the Murky Waters of This Netflix Original Series
It's not always sun and surf in this Netflix original series. Here's what we know about the cast of 'Outer Banks' and one actor's surprisingly chilly hometown.
Although this series takes place in the warm waters and sunshine-filled shores of Outer Banks, North Carolina, a few of these cast members came from surprising locations. Here's what we know about one of the actors behind Netflix's drama series, Outer Banks, who is actually from Alaska. 
Rudy Pankow plays JJ on Netflix's 'Outer Banks'
Treasure hunting off the shores of North Carolina, avoiding certain death with your best friends. It doesn't get more exciting than that for characters like JJ and John B. Although they grew up on the rough side of the island, nicknamed "Pogues" by the rich kids, they're ready for all that to change after happening upon a mysterious clue. 
Throughout Netflix's Outer Banks, this gang of characters embarks on a treasure hunt throughout the island and at sea. However, one of the actors behind this series didn't grow up anywhere near the east coast. Rudy Pankow is from Alaska.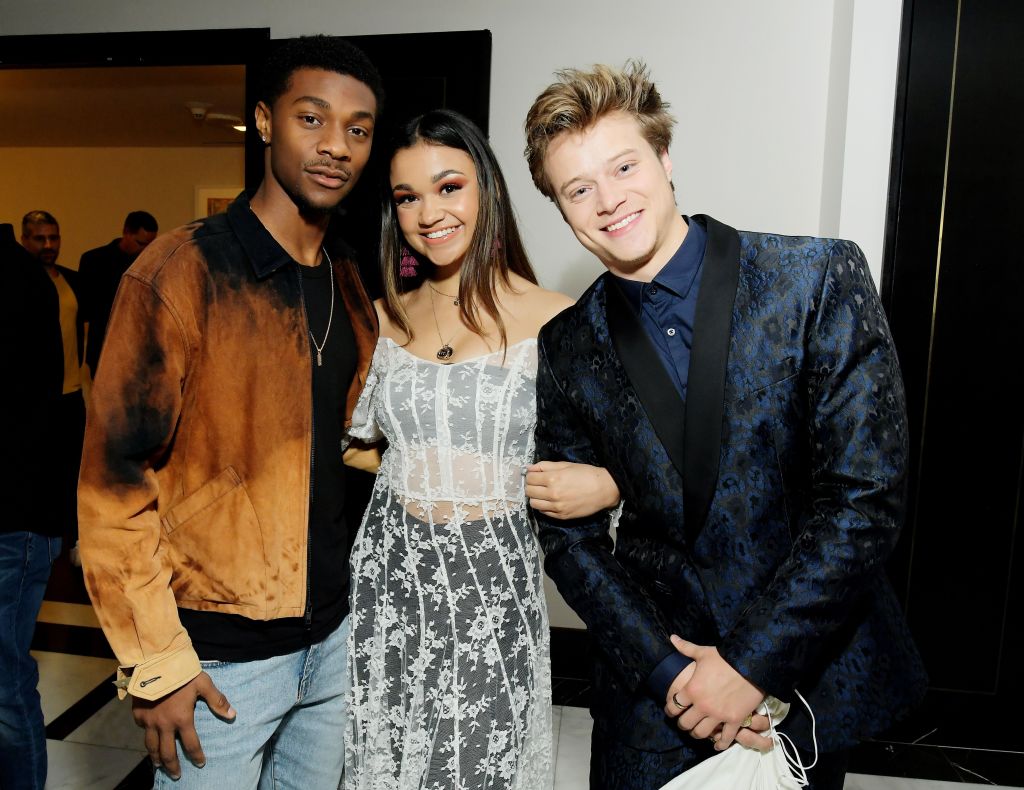 Rudy Pankow is actually from Alaska
Although his character portrays the surfing, swimming, fishing, trouble-making character, JJ, actor Rudy Pankow was born in Alaska in the United States and grew up there. He later headed to Charleston, South Carolina to film a number of scenes for this Netflix original series.
Other cast members from this series include Madelyn Cline who portrays Sarah and actually attended Coastal Carolina University. North Carolina-native, Madison Bailey, portrays the headstrong and spirited Kiera. 
From Texas, Jonathan Daviss portrays the smart and kind Pope. One of the main characters, John B., is portrayed by Chase Stokes, who was born and raised in Annapolis, Maryland before moving to Florida and attending college there. 
Rudy Pankow commented on his relationship with his character
This character might be a little reckless, (especially when he somehow finds and keeps a gun.) However, his spontaneity and passion comes from a place of love. That's especially true when it comes to his friends. For the actor behind this character, there are some similarities, shared during an interview. 
"JJ is so self-sufficient, and I think I am as well," Rudy Pankow said during an interview with Seventeen Magazine. "Paying attention to others and how you affect them is something that I learned as JJ. It was like, 'Oh, you can't just always be doing your own thing or else you hurt people when you only do your own thing.'" 
"But then, there's a certain balance to it because if you only are out there seeing how you're affecting others, you're really not focused on how you affect yourself," he continued. "JJ taught me how to balance both worlds of not only acting as JJ, but also balancing work and not work. If it's cherishing your family time or being in a relationship at some point, there's a balance to everything.