'Outer Banks' Chase Stokes and Madelyn Cline Weren't Romantic Shooting Season 1 — 'We Were So Anxious About the Show'
Outer Banks brought Chase Stokes and Madelyn Cline together. But the Netflix star says they didn't fall in love immediately on set. Find out how working on the Netflix series and a global pandemic impacted Cline and Stokes' relationship.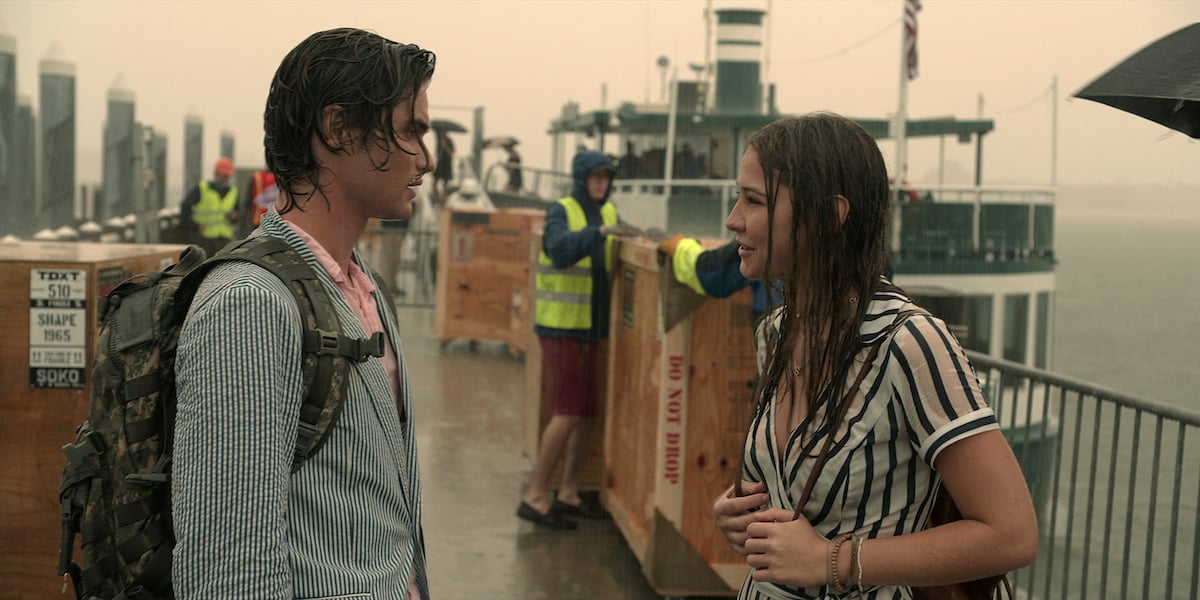 The fictional 'Outer Banks' couple becomes a reality 
In June of 2020, Cline and Stokes made their relationship public. Many Outer Banks fans were delighted to see their favorite on-screen couple become a reality. Stokes made the first move, confirming his and Cline's relationship on Instagram after fans spent months speculating that they were an item.  
"Cat's outta the bag," he captioned the photos. Later, Stokes told Life & Style how they met on the set of Outer Banks, about "a week and a half or two weeks" before shooting began. 
Ironically, their relationship didn't develop much while they were working together on Outer Banks Season 1. The coronavirus (COVID-19) pandemic is what really brought Stokes and Cline closer together. 
Chase Stokes and Madelyn Cline were 'nervous about constantly screwing up' season 1 
In an interview with Us Weekly, Stokes explained how he and Cline weren't as flirtatious as fans might think on the set of Outer Banks Season 1. 
"At that point in time, we were so anxious about the show and so nervous about constantly screwing up," Stokes told the outlet. "I think we were all under this sort of strange umbrella of, like, 'Dear God, we got an opportunity. Let's not screw it up!'" 
He said his relationship with Cline was always work-oriented — "until the day we wrapped." 
After that, the pandemic hit and forced everyone into a lockdown. It was then Stokes and Cline thought, "Is there something here or am I crazy?'" 
Chase Stokes was worried he and Madelyn Cline would butt-heads 
After deciding to live together amidst a pandemic, Stokes was slightly worried living together would cause he and Cline to clash. But in reality, their living arrangement brought them closer together as a couple. 
"It's just awesome to kind of go through such a tumultuous time in the world with somebody that not only do you trust, but you love and care about," the Outer Banks star told Us Weekly. "She's such a sweet human being, and she's so great with communication. So, a lot of the things that we established through lockdown, we had kind of already known about each other."
Stokes referred to Cline as his "partner in crime" and his "best friend on planet Earth." 
'Outer Banks' Season 2 is currently filming 
Stokes also talked about working on season 2 of the Netflix series. It's not lost on him that he's fortunate to be able to pursue his passions during this chaotic time. 
"[We're] kind of experiencing this whole weird counterproductive sense of joy because we're working and we're so fortunate to have a job during this time," Stokes said. 
As if shooting during a pandemic weren't challenging enough, there's an added layer of making it about the show's characters, not he and Cline. 
"I think there's always this element of 'How can we make it not about Maddie and Chase? How do we make it about Sarah Cameron and John B?'" he explained. "So that's been fun to sort of find the ebbs and flows of the characters and give it that birth, versus it being everybody looking at us for who we are as a couple outside of work." 
Stokes, Cline, and the rest of the Outer Banks cast have put in an immense amount of work to get season 2 going. 
"We're really excited for people to see the development of not just our characters, but everybody," he concluded. "This entire cast has just put in an immense amount of work."