'Outer Banks': How Chase Stokes and Madelyn Cline's Relationship Inspired John B. and Sarah Cameron's Wardrobe in Season 2
When Netflix introduced Outer Banks last spring, many fans couldn't get enough of Sarah Cameron and John B.'s will-they-won't-they romance. Played by Madelyn Cline and Chase Stokes, fans thought their on-screen chemistry made for a perfect match in reality. A few months after season 1 aired, Stokes and Cline made the status of their relationship public.
Now, their relationship is influencing Outer Banks. Find out how Stokes and Cline's real-life relationship inspired the second season of the Netflix series.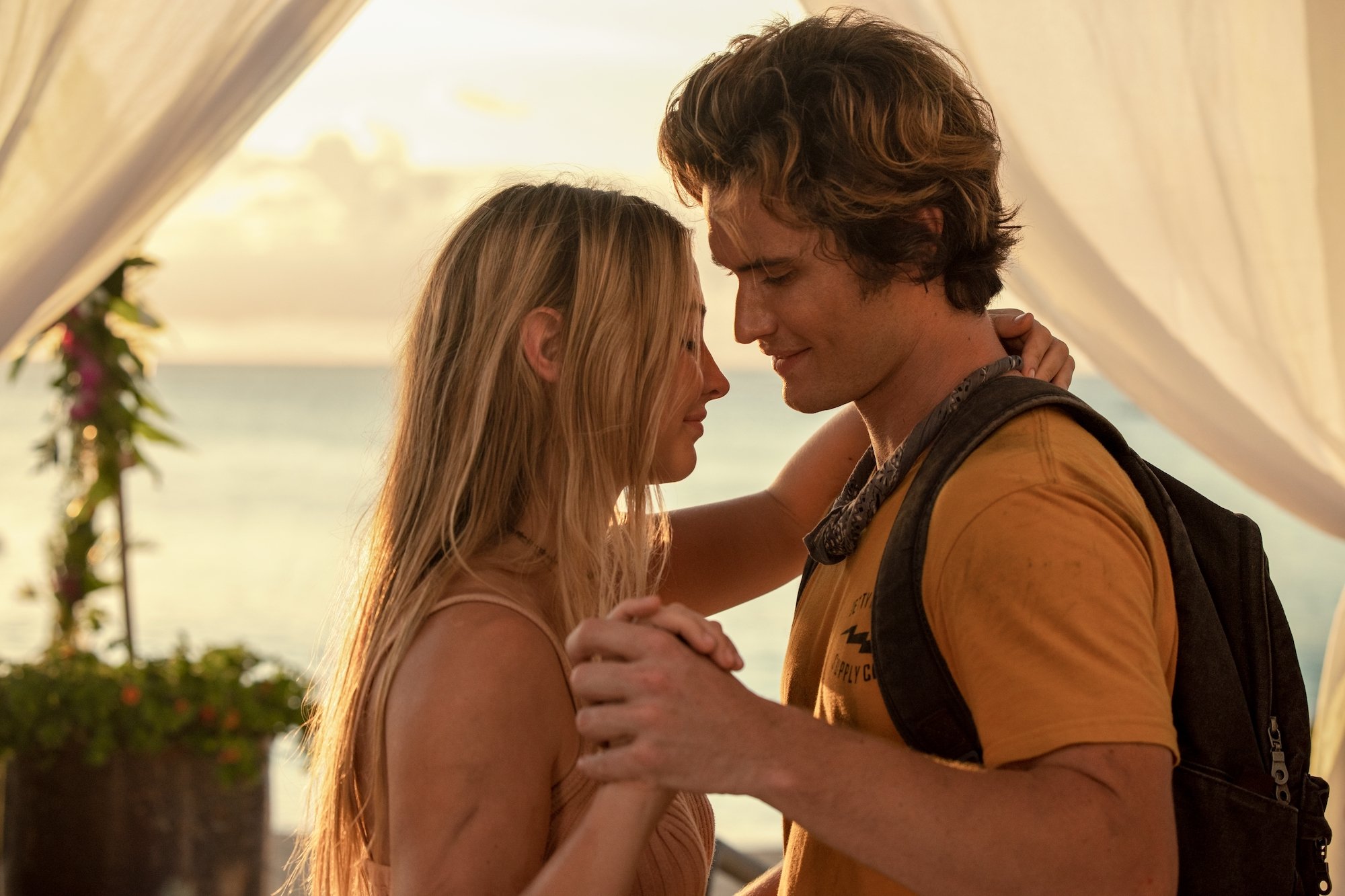 Chase Stokes and Madelyn Cline play an on-screen couple in 'Outer Banks' 
Stokes' character John B. is a Pogue from the poor side of the island in the fictional story Outer Banks. Naturally, he falls for a wealthy Kook, Sarah Cameron, whose father happens to be responsible for John B.'s missing dad. 
As young love is wont to do, John B. falls hard and fast for Sarah. By the end of the season, the two were sailing off into a tropical storm together. 
In reality, Stokes and Cline's on-screen chemistry was just as potent off-screen. The duo grew closer while living together during the coronavirus (COVID-19) pandemic, and on June 14, 2020, Stokes made their relationship public knowledge by posting about it on social media. The Outer Banks stars celebrated a year together in April 2021. 
'Outer Banks' cast's real relationship inspired their costumes in season 2 
Cline and Stokes' relationship certainly helps them perform in Outer Banks Season 2. Their feelings for one another are especially evident in the intense scenes from the second season — like the episode that is "Prayers." 
Ironically, their relationship has impacted Outer Banks in other ways, too. "The secret's out that Sarah borrowed pieces from John B's closet this season," Outer Banks costume designer Emmie Holmes tells Popsugar.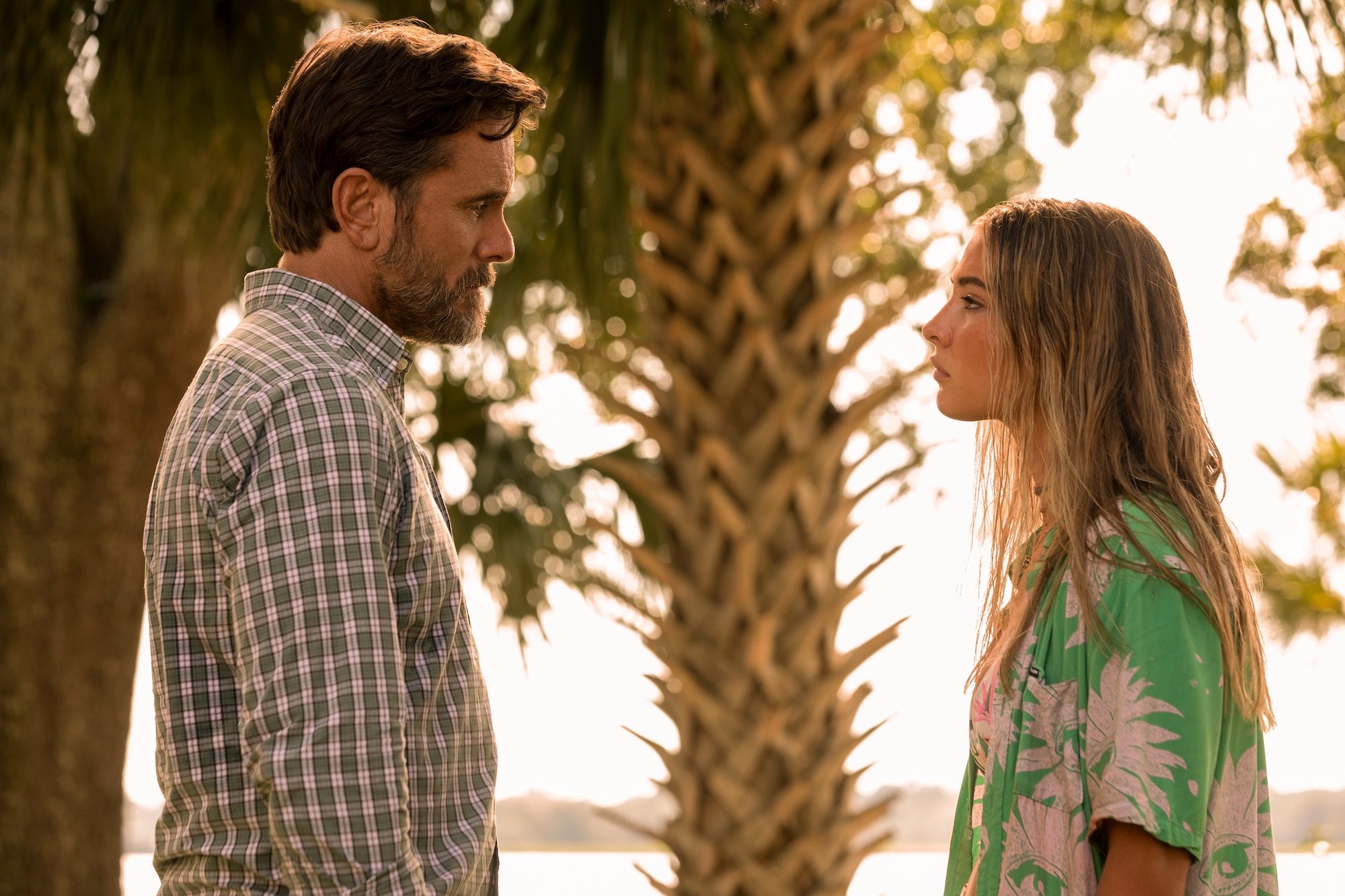 According to Holmes, Stokes and Cline's relationship "100 percent" inspired this choice. "I've watched them share hoodies, sweatpants, bandanas, and tees over time," Holmes explains. "It's a sweet sentiment, and since I try to design in the most realistic way possible, I was excited to pull that couple trait into season 2."
Madelyn Cline and Chase Stokes know how to separate 'business' from 'pleasure' 
Stokes and Cline aren't the first on-screen couple to take their romance off-screen. Still, Stokes says there's a balance between their work and home life so they can maintain a healthy relationship. 
"We started with business first, and then everything sort of took shape afterward," he told TMZ in July 2021. "So we just keep it that way. We save everything for at home that needs to be at home, and everything else outside of that is work-related."
What's more, Stokes says there's "never any issues" with any of the other Outer Banks cast members regarding his and Cline's relationship. "We're so similar in the ways that we are," Stokes adds. "We're all so close on the show… there's never any issues."
Mostly, Stokes says the secret to their relationship is keeping things simple. By not over-complicating his and Cline's feelings for one another and "having a good time," the duo are happy. 
Stream all 10 episodes of Outer Banks Season 2 on Netflix.