'Outer Banks' Creator Says This Character Is the Easiest to Write
'Outer Banks' showrunner Jonas Pate has a definite favorite when it comes to writing for the characters in the Netflix series.
Outer Banks follows a group of teens, lovingly referred to as Pogues, as they hunt for $400 million in gold. Comprised of John B (Chase Stokes), J.J. (Rudy Pankow), Pope (Jonathan Daviss), and Kiara (Madelyn Bailey), the Pogues are a motley crew of unique personalities.
For showrunner Jonas Pate, one of these characters is 'easy to write for' compared to the rest. Find out which Pogue is Pate's favorite to write.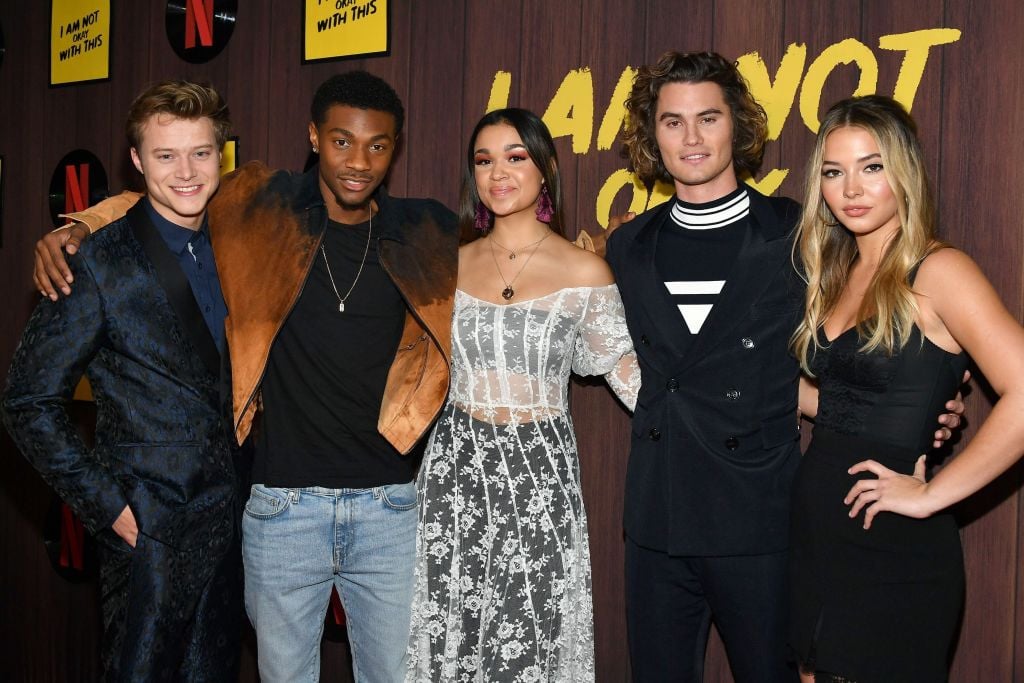 Jonas Pate has his work cut out for him, because 'Outer Banks' will probably get a second season 
Though Netflix has yet to confirm the second season of Outer Banks officially, they did green-light a script for season 2. Fans were excited to learn that Pate has been working hard on another season. Plus, he says there could be even more Outer Banks.
"Before [season 1] even came out, Netflix had green-lit us to write some [season 2] scripts, so we've been working on that for a few months now," Pate shared with Entertainment Weekly. 
"Ever since we started, we always viewed [Outer Banks] as something that was probably like a four-season, maybe five-season show, but definitely four seasons," he continued. "We've sort of long-arced it out pretty far. I'm just hoping that we get a chance to actually tell those stories." Outer Banks fans are hopeful Netflix will continue to pick the series up for seasons to come. 
Jonas Pate says writing Rudy Pankow's role J.J. is 'really easy' 
On the surface, J.J. comes off as a happy-go-lucky Pogue who occasionally gets into trouble. In reality, J.J. is a character who is dealing with some pretty heavy stuff at home, including an abusive and alcoholic father who doesn't care about his son's well-being. Like John B, J.J. is forced to fend for himself without guidance. "He's a master at portraying his emotions differently," Pankow told HollywoodLife. 
Despite J.J.'s tumultuous backstory, Pate says writing the role comes easily to him because of Pankow. "I love Rudy, the actor that plays J.J., so much," Pate told Entertainment Weekly. "He has such a mischievous streak in his actual personality, so it's really easy to write for J.J. because you really just think of Rudy." Yes, J.J. has had terrible things happen to him, but he's "doggedly loyal" — something Pate loves about the character. 
Rudy Pankow loves his role just as much 
While playing the J.J. role comes with its own challenges, Pankow loves It just as much as Pate enjoys writing it. To get the more substantial aspects of his character right, Pankow connected with abuse victims. "I talked to different people about being abused by [their] father, and I'm going to keep those people private for obvious reasons," Pankow told Entertainment Weekly. "That was really scary for me because I'm lucky enough to have a father that never really did abuse me aggressively." 
Pankow is excited about the prospect of season 2. In season 1 of Outer Banks, J.J. finds the courage to stand up to his father. Fans are hopeful that newfound confidence will follow him into another season. "I think what J.J. will do [in season 2] is he'll go rogue and kind of do his own thing and live by himself," Pankow shared during his interview with HollywoodLife. "Because at this point, J.J. has proven to himself — not to his dad, not to John B, not to the Pogues — that he can survive by himself in a way. If he's not going to have a father that looks out for him, the only person that's going to look out for J.J. is J.J."
Stay tuned to Showbiz Cheat Sheet to find out when Outer Banks is officially confirmed for another season.