'Outer Banks': Elizabeth Mitchell Comments on Season 2's Cliffhanger Ending
Showbiz Cheat Sheet speaks with Elizabeth Mitchell about her thoughts on the cliffhanger ending of 'Outer Banks' Season 2.
Woogity woogity, Outer Banks fans. The Netflix series returned with season 2 on July 30. Now that many fans have had time to binge all 10 episodes of the new season, we need to talk about the cliffhanger ending of season 2. 
Showbiz Cheat Sheet spoke with Elizabeth Mitchell, who plays Carla Limbrey in Outer Banks Season 2. During our call, we learned the details of her character's involvement in the season finale. Plus, Mitchell shared what she thinks the future holds for Limbrey on the show. 
[SPOILER ALERT: Major spoilers ahead for Outer Banks Season 2.]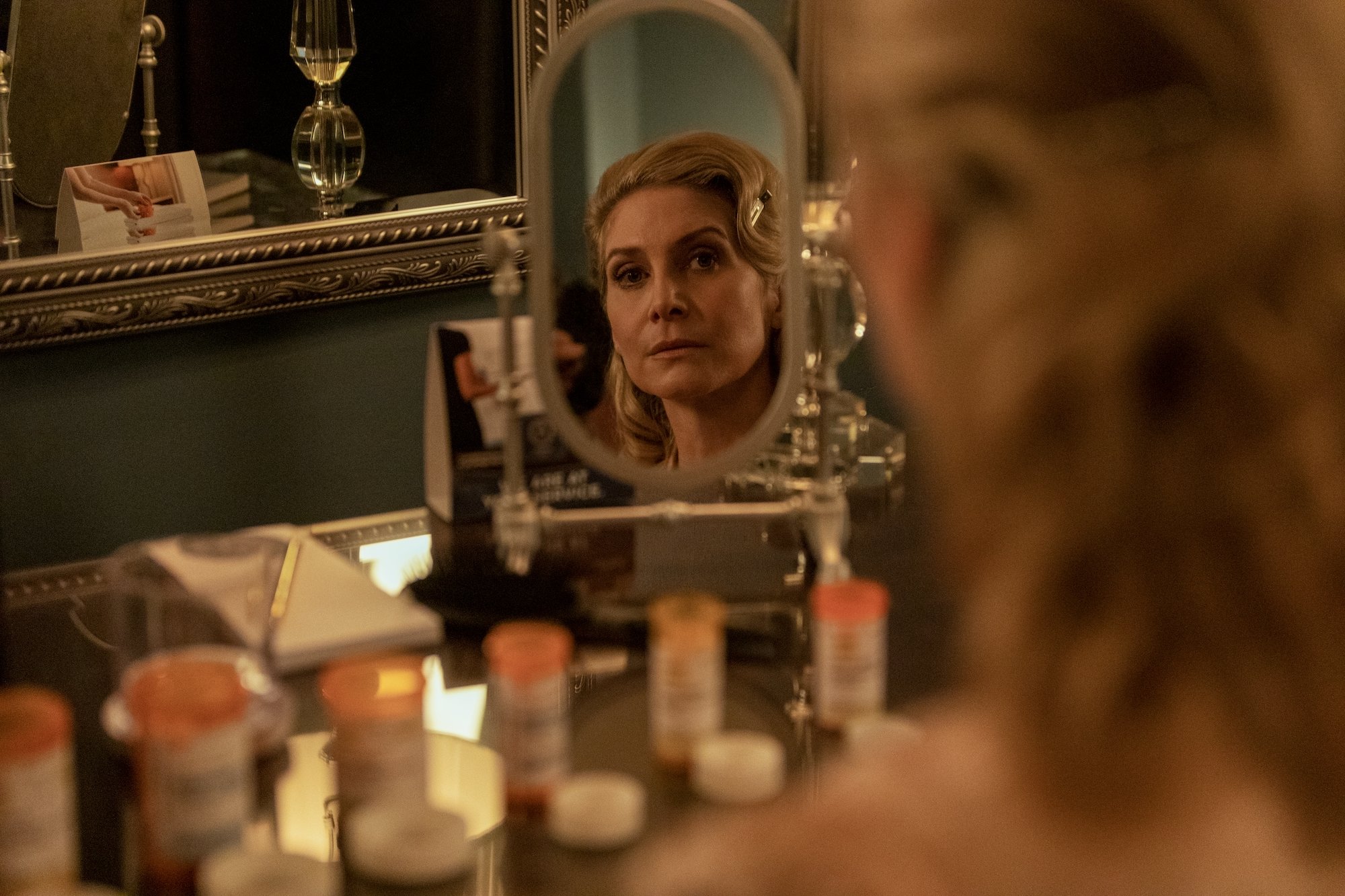 Elizabeth Mitchell is one of the last people we see in 'Outer Banks' Season 2
Outer Banks Season 2 introduces several new characters, including Carla Limbrey and Cleo (Carlacia Grant). Limbrey happens to be the main antagonist in season 2 — one with very little respect for those around her. 
Limbrey is dying from an unknown disease. She believes a mythical shroud is the only thing that can save her life. This shroud is contained within the Cross of Santo Domingo, which requires Denmark Tanney's key to open. Denmark Tanney is a distant relative of Pope Heyward (Jonathan Daviss), whose family possesses the key. 
Eventually, Limbrey learns the shroud isn't in the Cross of Santo Domingo — someone else has taken it. And in the final moments of Outer Banks Season 2, Limbrey seeks out Big John Rutledge in Barbados.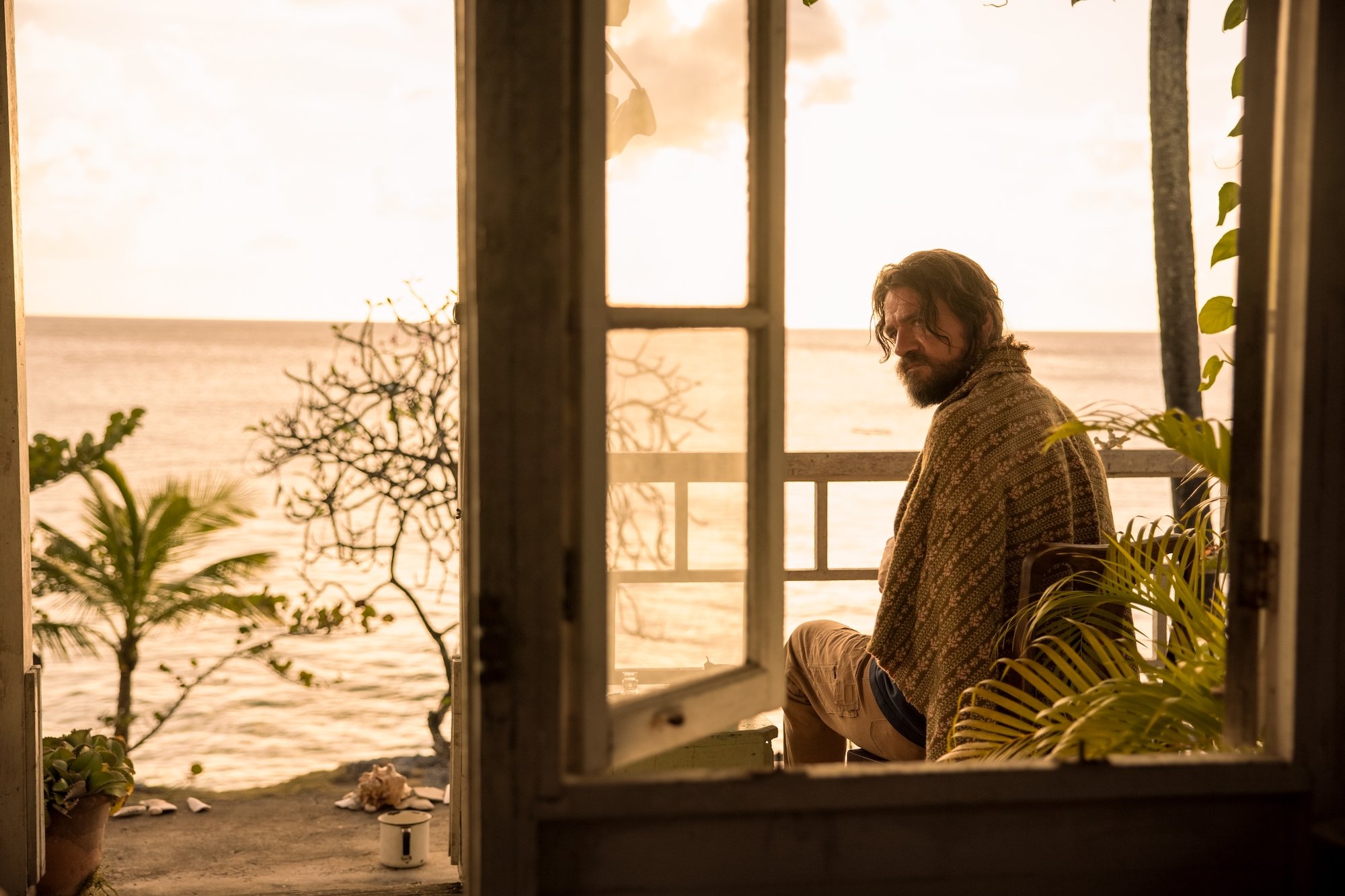 He's alive, but Limbrey only cares about the shroud. Big John agrees to tell Limbrey where it is, but only if she helps his son. 
Elizabeth Mitchell says being part of the season 2 cliffhanger is a 'gift'
As one of the last things fans see in season 2, Showbiz had to ask Mitchell about the finale. "It was amazing [to be part of]," she tells us. "I didn't know about it until right before we went to go shoot, so I was tickled." 
For the actor who has appeared in other viral sensations like Lost, getting to be part of the "big reveal" or the "big cliffhanger" is always fun. "There's a real gift in that," Mitchell admits. "So I was thrilled.
What the cliffhanger implies for 'Outer Banks' Season 3
Netflix has yet to confirm another season of Outer Banks. But if season 2 is received by fans the way season 1 was, we'll likely get to see more from the Pogues. 
Showrunner Jonas Pate always had plans for the show to be more than one season. In fact, he and co-creators Josh Pate and Shannon Burke have ideas for a few more seasons ahead. 
"Ever since we started, we always viewed [Outer Banks] as something that was probably like a four-season, maybe five-season show, but definitely four seasons," Pate told Entertainment Weekly in April 2020. "We've sort of long-arced it out pretty far. I'm just hoping that we get a chance to actually tell those stories."
And as far as Mitchell is concerned, it would be an honor to reprise her role as Limbrey in another season of Outer Banks. "If they ask, I'll be there," she tells Showbiz. "I love those people, that's for sure."