'Outer Banks': Elizabeth Mitchell Shares What It Was Like Joining the Cast in Season 2
Last spring, Outer Banks debuted on Netflix. Almost overnight, the teen mystery drama took the world by storm. Thanks to a gorgeously talented cast and intense cliffhanger endings, Outer Banks allows audiences the escapism they crave.
With season 2's release on July 30, Outer Banks introduced fans to several new cast members, including Elizabeth Mitchell. Showbiz Cheat Sheet spoke with the actor about her role in Outer Banks Season 2 and what it was like to join an incredibly viral cast. 
[SPOILER ALERT: Spoilers ahead for Outer Banks Season 2.]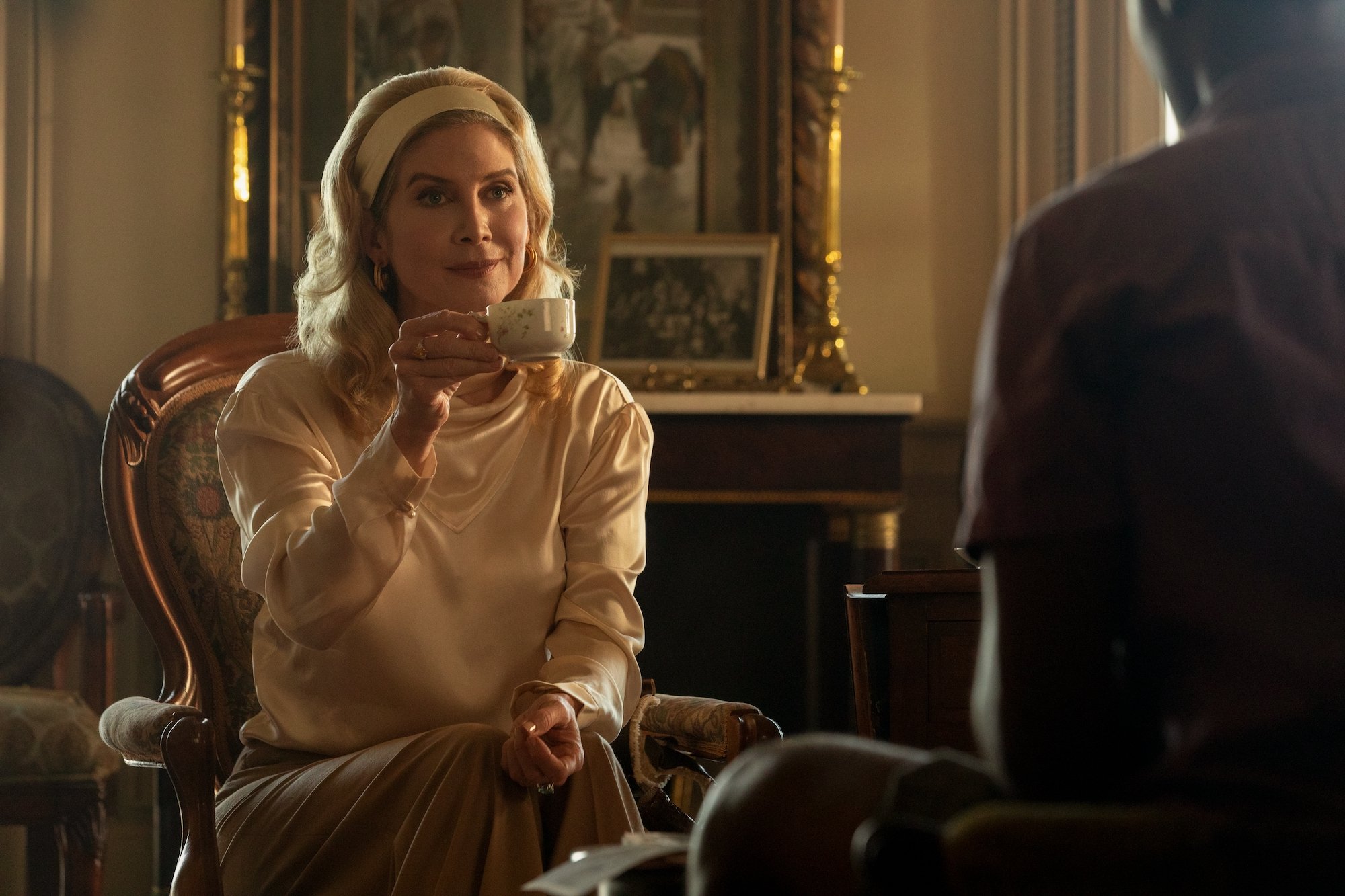 'Lost' actor Elizabeth Mitchell plays Carla Limbrey in 'Outer Banks' Season 2
Mitchell has a history of joining incredible casts. Many people might recognize Mitchell from her roles in previous hit shows like Lost and Once Upon a Time. Now, she's part of the viral sensation that is Outer Banks. 
In season 2, Pope Heyward (Jonathan Daviss) receives a mysterious letter signed by C. Limbrey. Later in "Homecoming," we meet Carla Limbrey, a wealthy Charleston resident with a long history in the community. 
"They've run Charleston for like 300 years," Kiara Carrera (Madison Bailey) explains of the Limbreys. Per Deadline, Carla Limbrey is a "compelling woman with a level of toxicity and menace underneath her seemingly courteous ways." 
During Limbrey's conversation with Pope in "Homecoming," we learn she's after Denmark Tanney's key. Her past working with Ward Cameron (Charles Esten) is also made clear.
In the past, Limbrey and Ward were in search of the Royal Merchant treasure. Now, Limbrey's focus is Tanney's key and, ultimately, the Cross of Santo Domingo. 
'Outer Banks' cast are 'inclusive, lovely people' says Elizabeth Mitchell 
Outer Banks features a talented cast of young actors including Chase Stokes, Madelyn Cline, Rudy Pankow, Daviss, and Bailey. During our phone conversation with Mitchell, we had to ask about what they were like behind the scenes. 
"They were so welcoming and kind," Mitchell tells Showbiz. Before filming for season 2 began, she says each of the Outer Banks cast members reached out to her on social media to welcome her to the team.  
"They were supportive and funny [too]," Mitchell adds. "Honestly, I have never been welcomed in such a way where I just felt included and part of things from day one." 
Working with such an "inclusive, lovely group of people" was the real treat for Mitchell. "[Because] that's not always the case [on the set of a show,]" she explains. 
Chase Stokes, Jonathan Daviss, and other 'Outer Banks' stars are 'just the way they show themselves to be' 
Outer Banks fans can take comfort knowing the cast are as authentic as they seem on social media. "They're just the way they show themselves to be — they're just who they say they are," explains Mitchell.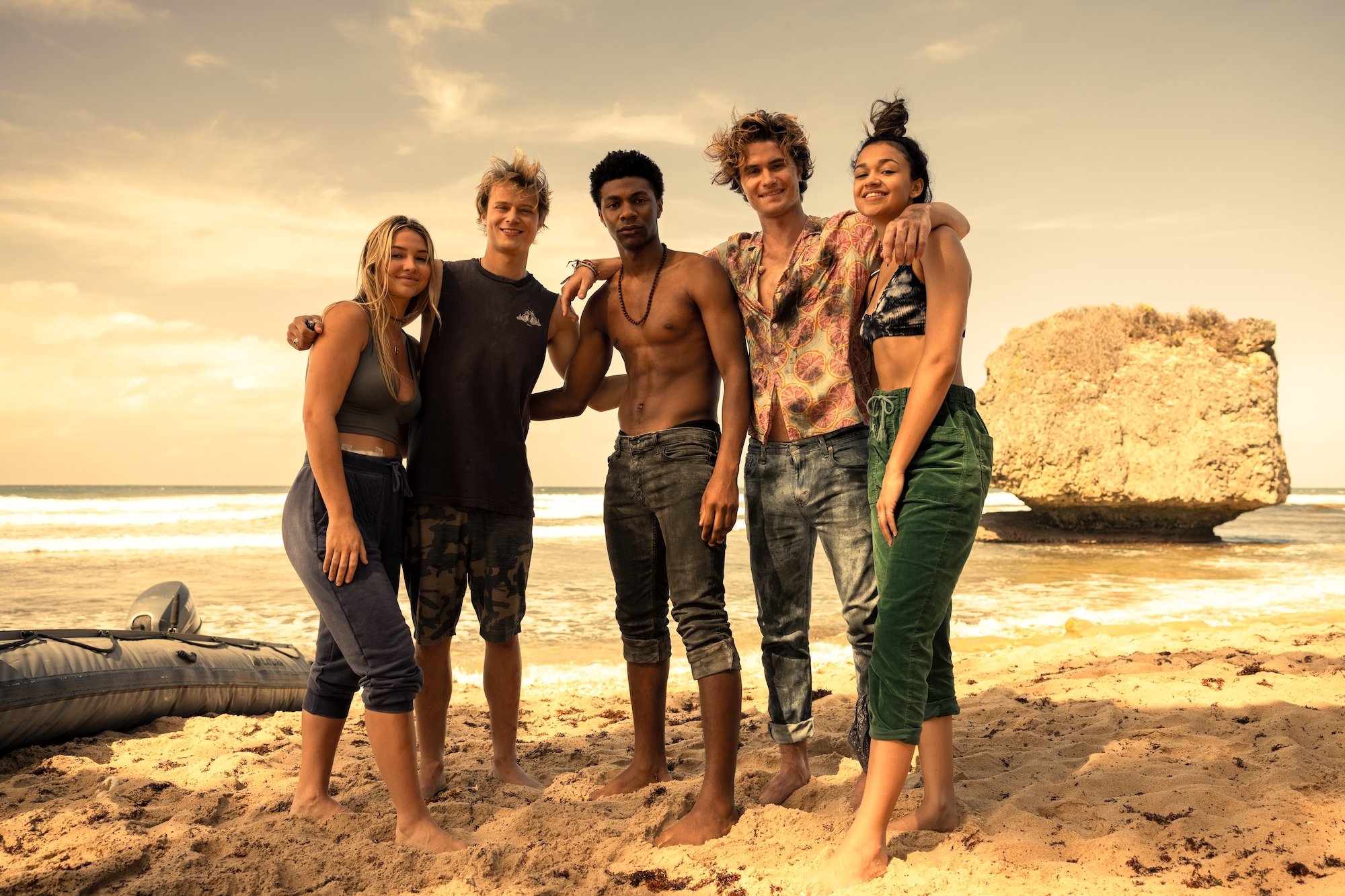 What's more, Mitchell says the cast of Outer Banks is incredibly humble. "They're so happy to be there doing the work, and they really work hard," she tells us. "They're such a group of lovely actors. They are just an incredibly talented group of people, and it was a pleasure to be with them." 
Mitchell believes the Outer Banks cast and crew were able to repeat the magic they created with the first season — "basically [make] a summer blockbuster movie." Stream all 10 episodes of Outer Banks Season 2 on Netflix now.