'Outer Banks': How Elizabeth Mitchell Transformed Herself to Become Carla Limbrey
Elizabeth Mitchell is 51-years-old. But her role as Carla Limbrey in Outer Banks Season 2 appears much older. That's primarily due to the mysterious disease that plagues her character.
But how did Mitchell and the Outer Banks team transform her behind the scenes? During a phone conversation with Showbiz Cheat Sheet, Mitchell reveals how she became the frail Carla Limbrey in Outer Banks Season 2. 
[SPOILER ALERT: Spoilers ahead for Outer Banks Season 2].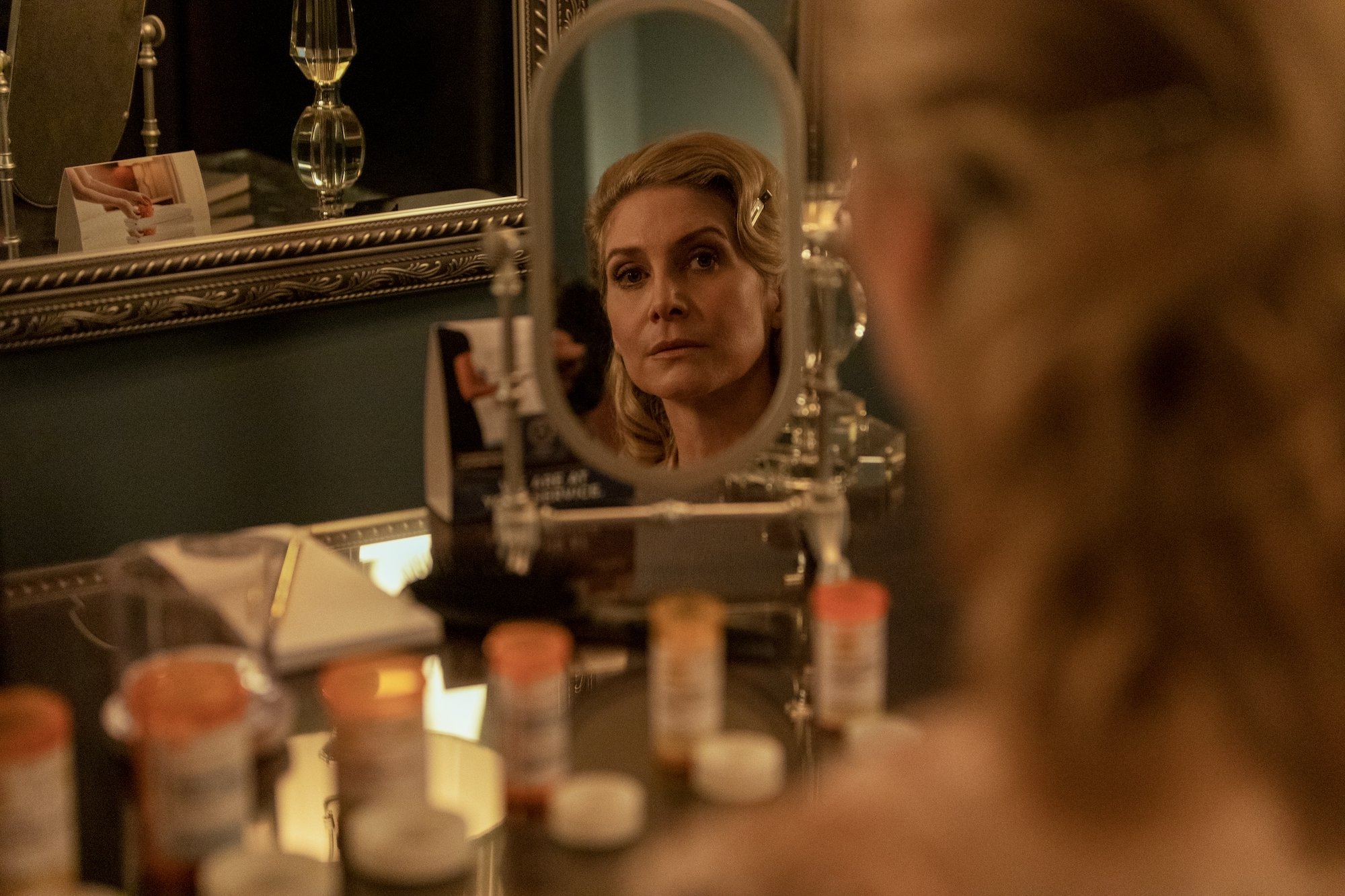 Carla Limbrey has an unknown disease in 'Outer Banks' Season 2
In season 2, Pope Heyward (Jonathan Daviss) receives a mysterious letter signed "C. Limbrey" requesting he visit Charleston. As Kiara Carrera (Madison Bailey) explains, the Limbrey family has "run Charleston for like 300 years." 
Upon meeting with Carla Limbrey, Pope learns she's on the hunt for Denmark Tanney's key. Ironically, Limbrey also has a "long and tortured" history with Ward Cameron (Charles Esten). 
In the past, they were partners in search of the Royal Merchant treasure. Now, Limbrey seeks the Cross of Santo Domingo and the healing Shroud of Turin presumed to be inside because she thinks it will cure her disease.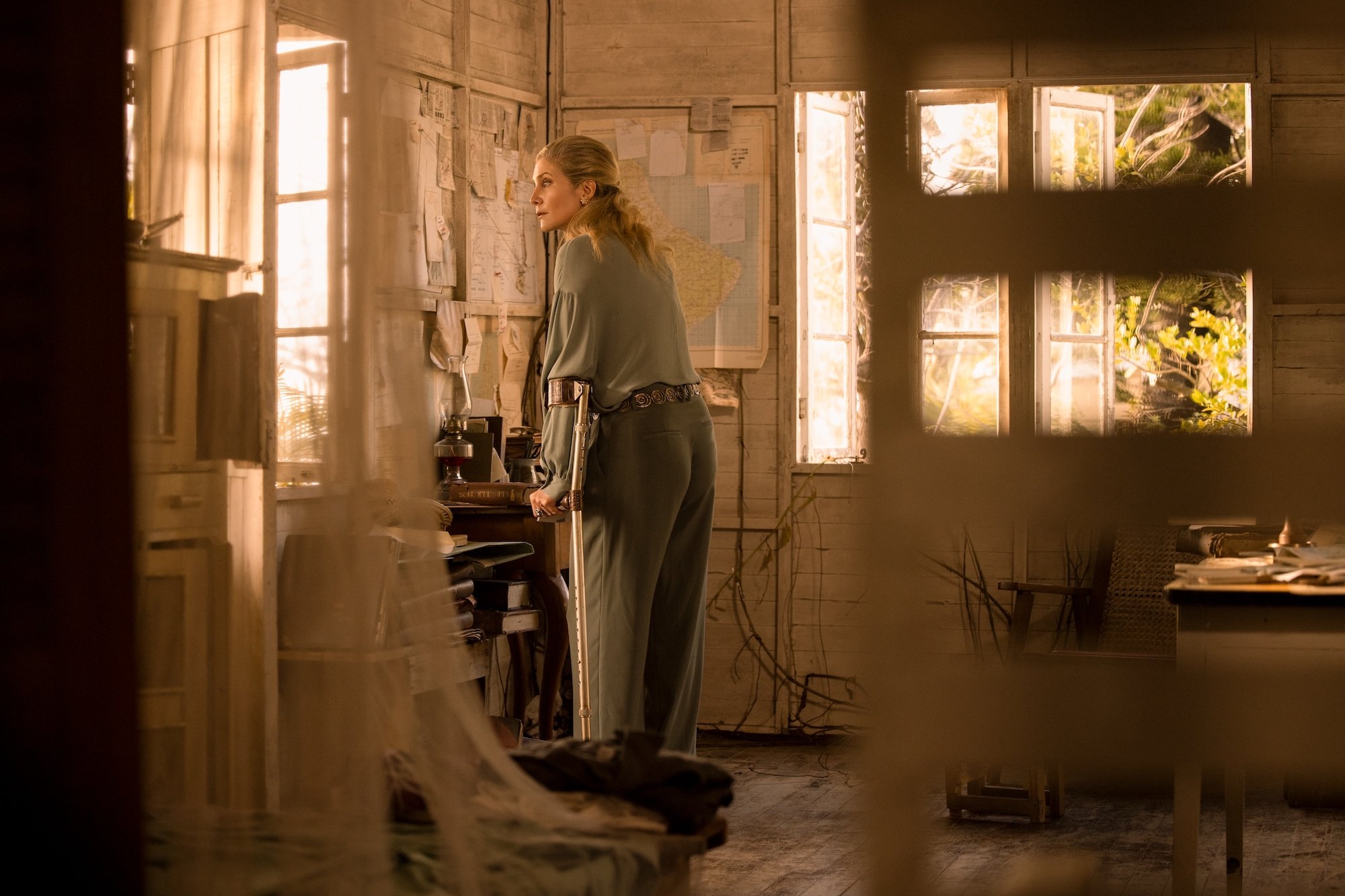 Limbrey is a gorgeous older woman, but it's clear her health is in peril. "The monsters who walk among us are not necessarily evil to look at," Mitchell explains.
What ails Carla Limbrey remains unknown. As Mitchell explains to us, her character's disease is meant to be a mystery.
"I think it's better to not talk about that," Mitchell tells Showbiz. "I think they wanted it to be deliberately vague." 
Elizabeth Mitchell says weight loss, lighting, and makeup helped her transform into Carla Limbrey for 'Outer Banks' Season 2 
During our chat with Mitchell, Showbiz asked about the ways she achieved Limbrey's "not virile" appearance for the show. "I lost a lot of weight quickly for her because I wanted her to look old and drawn," Mitchell tells us. "I wanted her to look a little wasted, like faded lace." 
While Mitchell achieved what she set out to do — if you don't know what we mean, tune in to the "Homecoming" episode of Outer Banks — she admits she struggled a bit to get there. "I am such a huge worker outer, and [I] love to be healthy," says the Lost actor. "But for [Limbrey], I wanted her to look like she was about to die."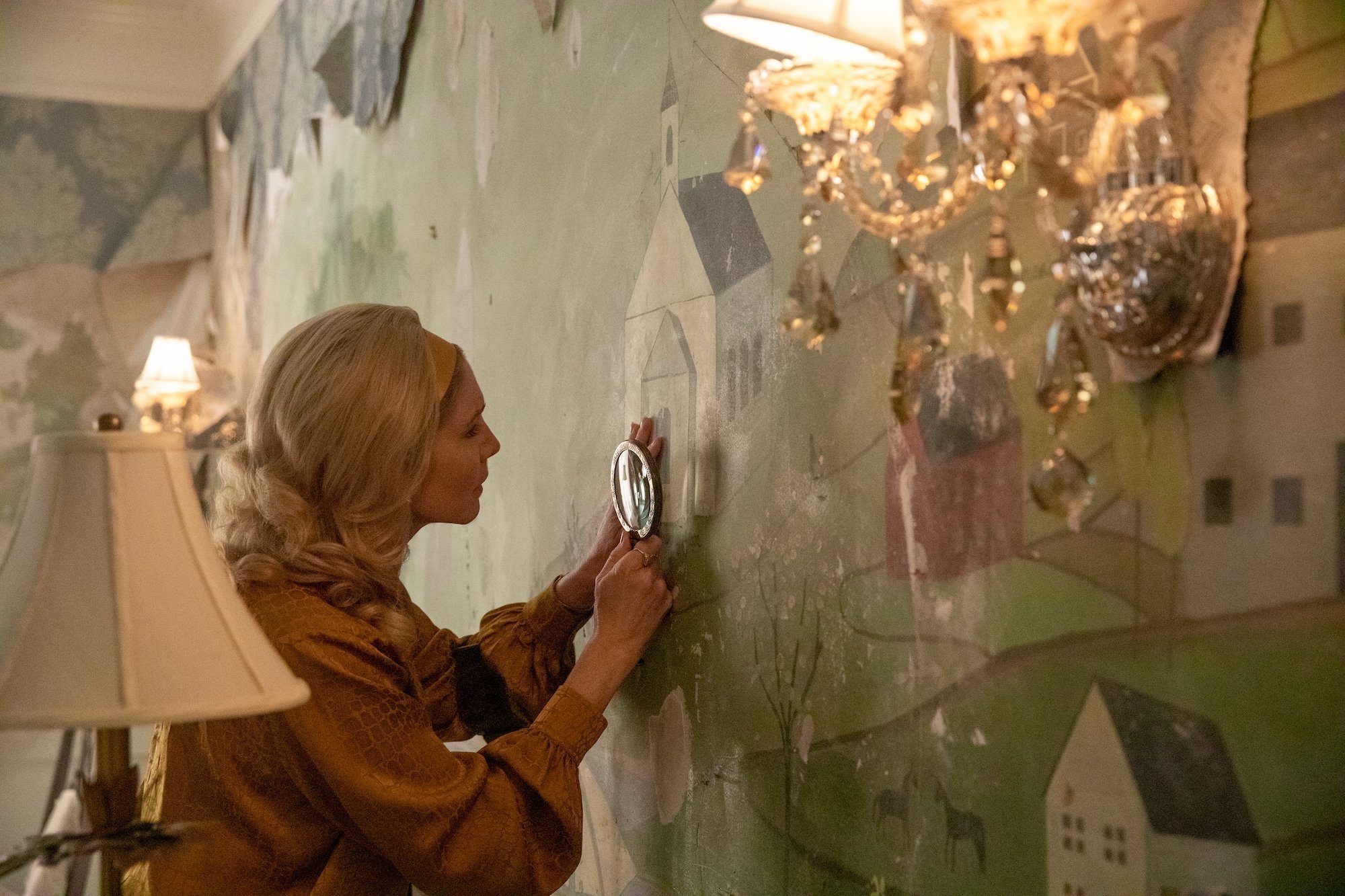 Of course, makeup and lighting helped bring Limbrey to life, too. "I had such a fun time going down that road," Mitchell adds. She's currently working on a role she describes as a "healthy, strong woman." 
Ironically, Mitchell enjoyed playing Limbrey more! But there's a good reason for that. 
"I have to say that Limbrey was a lot more fun," Mitchell laughs. "Even though I didn't really get to eat, I didn't have to work out." 
Elizabeth Mitchell found all of her scenes challenging because Carla Limbrey is 'a challenge' 
It's clear Mitchell enjoyed playing Limbrey in Outer Banks Season 2 — so much so that she hopes to be invited back for another season if Netflix signs off on one. But at the same time, Limbrey came with a set of unique challenges. a
"I found all the scenes challenging because she's a challenge," Mitchell explains to Showbiz. But overall, Mitchell loved playing Limbrey and hopes to do it again.