'Outer Banks': Kiara Carrera Proves She's 'P4L' in Season 2
'P4L' — 'Pogues For Life' takes on a whole new meaning for Kiara Carrera in 'Outer Banks' Season 2. Find out what we mean.
Madison Bailey plays the fearless Pogue Kiara Carrera in the Netflix series Outer Banks. For those fans who have binged Outer Banks Season 2, you know how much of a badass Kiara is.
Find out how Bailey predicted her character's influence in the second season of the Netflix series. Plus, all of the ways Kiara Carrera demonstrates how she'll always be a "Pogue for Life," regardless of her parent's wishes. 
[SPOILER ALERT: Mild spoilers ahead for Outer Banks Season 2.]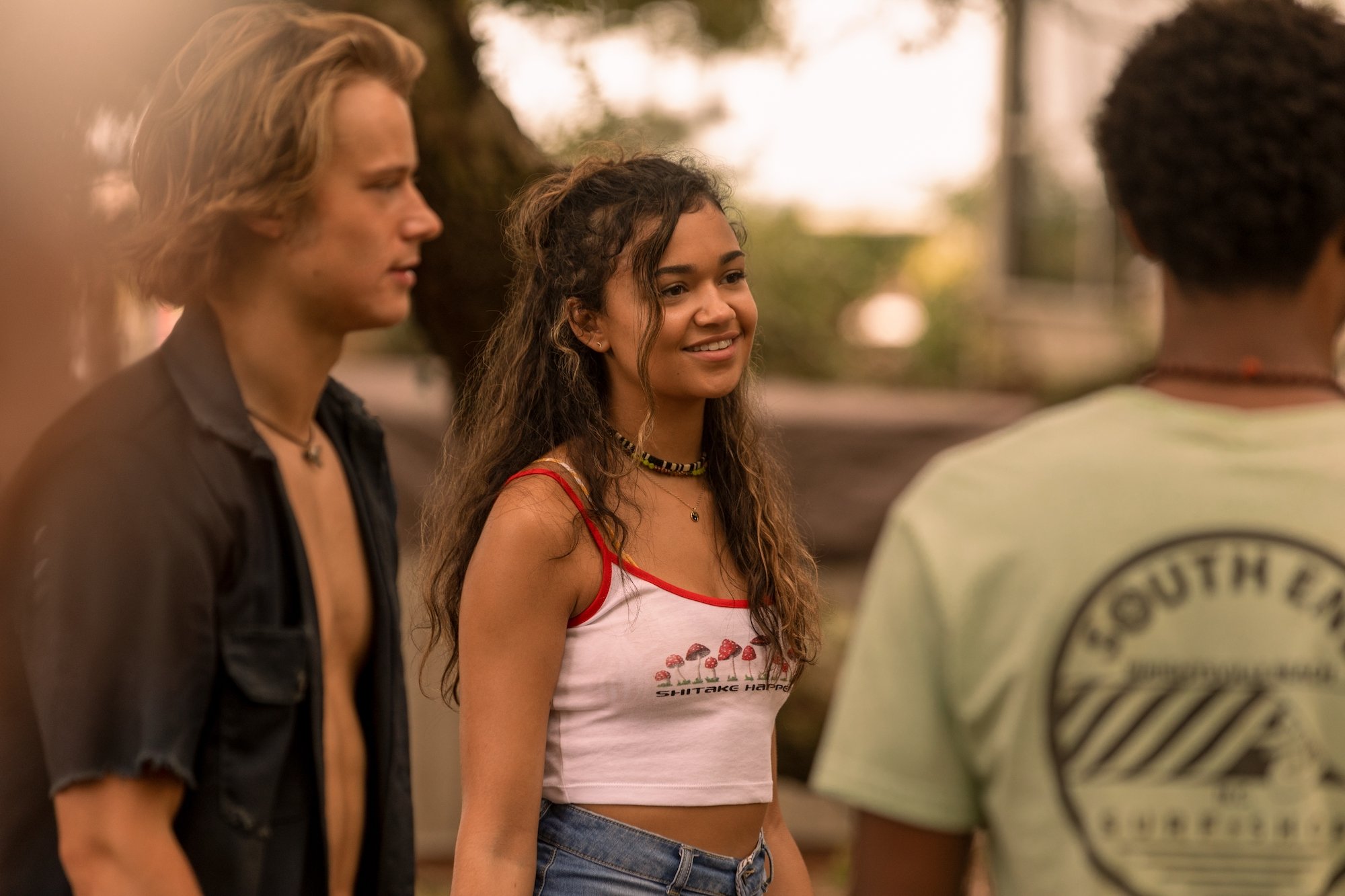 Madison Bailey predicts Kiara's role in 'Outer Banks' second season
At the end of Outer Banks Season 1, the Pogues presume John B. (Chase Stokes) and Sarah Cameron (Madelyn Cline) are dead. That's because they sail directly into a tropical storm. 
In an interview with Harpers Bazaar, Bailey predicts how vital her role would become in season 2 of the Netflix series. "I think it's going to be an interesting balance of Kiara being broken and also being that heart of the group," Bailey told the outlet after season 1 premiered. 
"I feel like J.J. [Rudy Pankow] is the type of person to get really detached during all of this, and I don't think Kiara's going to let him do that," she continues. "And I think Pope [Jonathan Daviss] is just going to be very solemn. I feel like he's going to kind of become numb, which Kiara is not going to want for anybody."
Kiara Carrera wants to see Ward and Rafe Cameron punished in 'Outer Banks' Season 2
At the beginning of Outer Banks Season 2, the Pogues are distraught with grief for their friends. But they're also mourning the loss of Sheriff Peterkin (Adina Porter). 
The Pogues know the truth — Rafe Cameron (Drew Starkey) shot Peterkin that day on the tarmac. But the rest of the OBX thinks John B. is responsible. 
While Kiara serves as the heart of the Pogues in season 2, she's also quite reckless. In the first episode of season 2, she spray paints "Murderer" on the Cameron property, screaming "We know what you did!" into the void. Kiara's trend of calling the Cameron's murderers continues throughout the second season. 
'Outer Banks' Season 2 puts Kiara Carrera at risk of boarding school 
While Kiara's Kook parents don't know what she gets up to most of the time, they know they don't like her hanging around with John B. and the rest of the Pogues. Throughout season 2, Kiara slowly burns her bridges with her parents, who ultimately decide she should go to boarding school.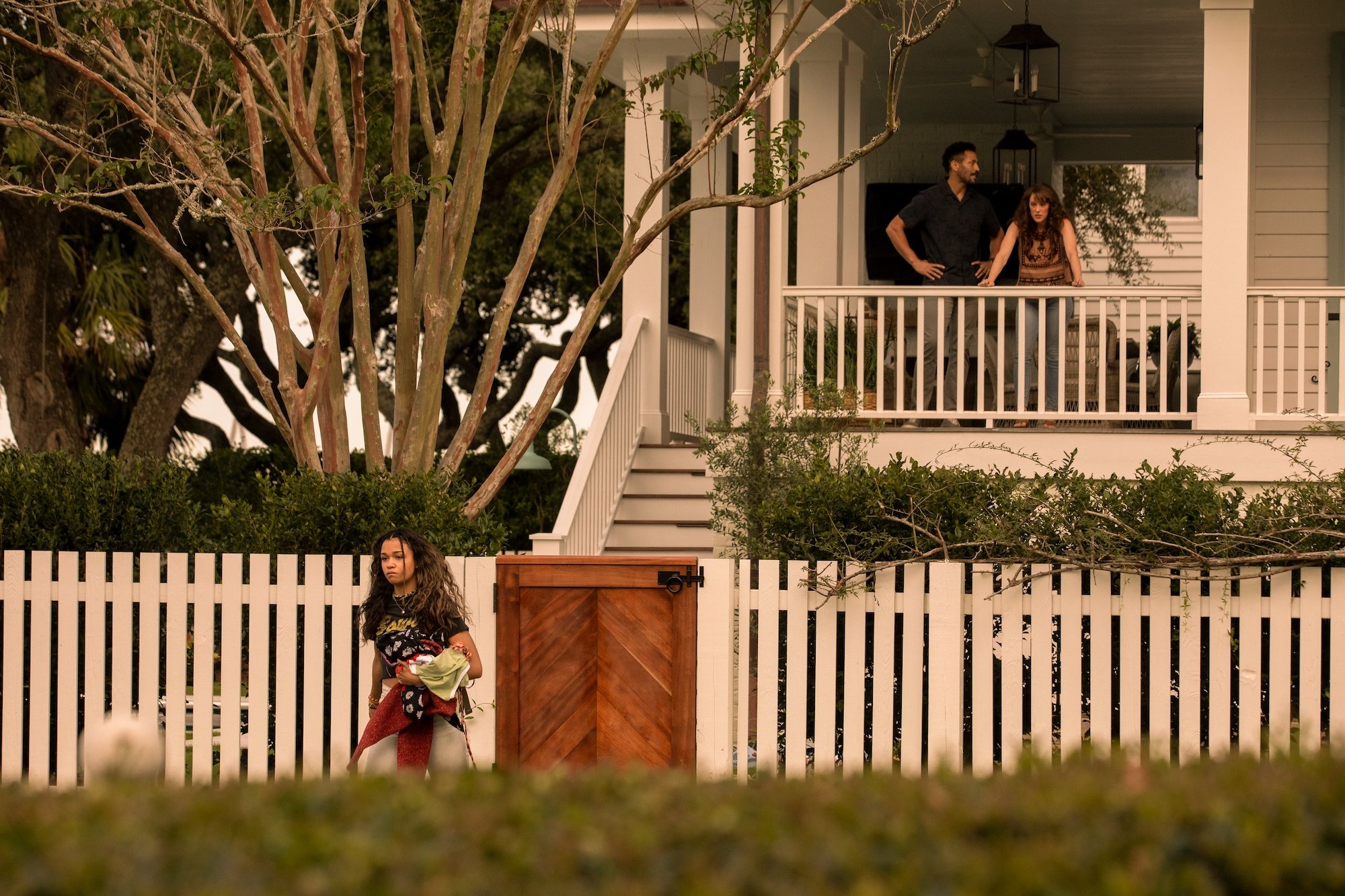 Despite the risk of boarding school, Kie always shows up for the Pogues. Countless times throughout season 2, Kiara proves she'll always be there for her friends — even if that means being removed from OBX.
Can Kiara find a balance between what her parents want and her relationships with the Pogues? She's always going to be a Pogue for life, but fans will have to tune in to Outer Banks Season 2 to see how things play out for Kiara. 
What does the future hold for Kiara in 'Outer Banks'?
At this time, a third season of Outer Banks has yet to be confirmed. But given the way things ended for Kiara in season 2, fans are eager to see what the future holds for her. 
Stay tuned to Showbiz Cheat Sheet for updates on future seasons of Outer Banks. Stream Outer Banks Season 2 on Netflix now.