'Outer Banks' Fans Say Chase Stokes Playing John B. Is 'Beyond Ridiculous'
Outer Banks is a Netflix series about a group of teens hunting for $400 million in gold. Although the series is fictional, there's one aspect of Outer Banks some fans find "beyond ridiculous." 
Ironically, it's not that two of the characters survive after sailing directly into a tropical storm. It's not even that the show's villain flew off in a plane with the gold mentioned earlier. It's Chase Stokes' age that bothers some fans the most.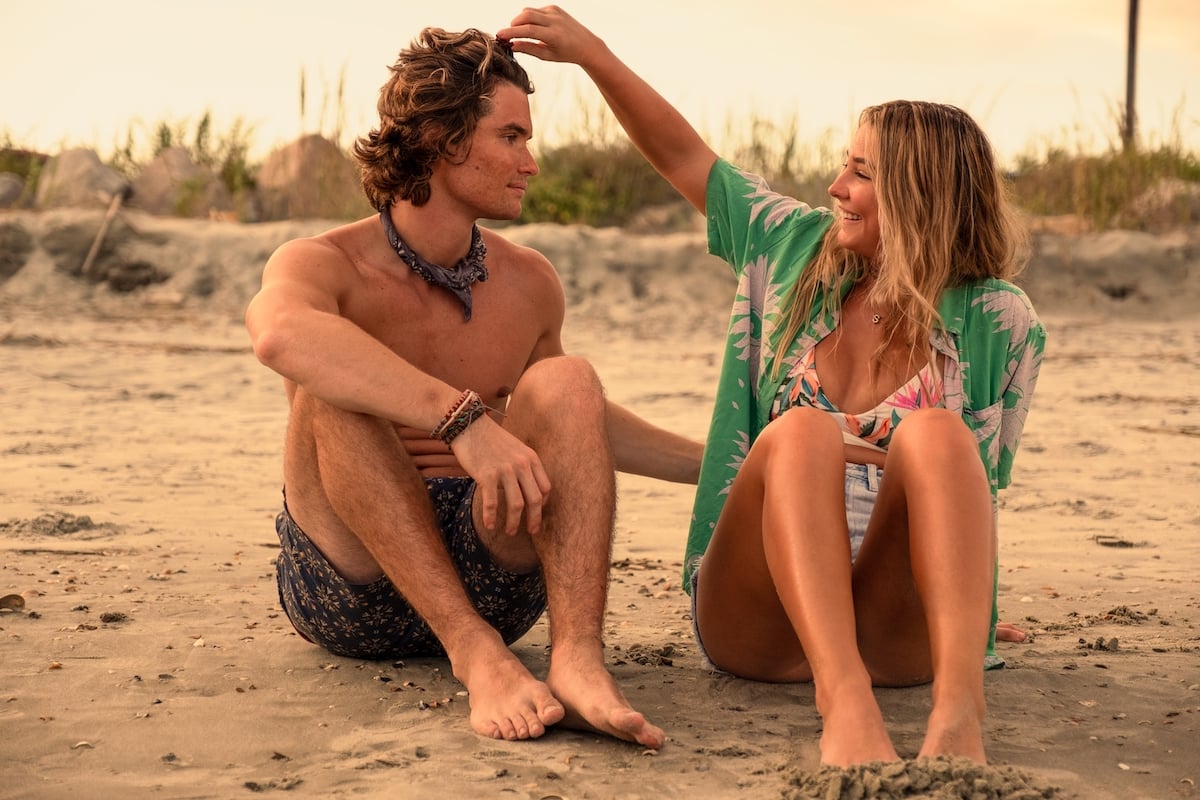 Chase Stokes plays 16-year-old John B. in 'Outer Banks' 
In the Netflix series, Stokes plays a Pogue from the poor side of the island. Throughout season 1, John B. is in search of his missing father. With no adult figures in his life, John B. relies on his friendship with the Pogues. Later, he puts an emphasis on his relationship with Sarah Cameron (Madelyn Cline). 
Though most of his castmates are in their 20s, Stokes is the senior Pogue of the Outer Banks cast members. Despite being almost 30-years-old, Stokes plays the role of teenage John B. exceptionally well. Still, some fans can't get over the actor's age. 
'Outer Banks' fans think John B.'s age is ridiculous 
In the Netflix series Outer Banks Season 1, John B. is 16-years-old. In reality, Stokes is 28-years-old — he'll be 29-years-old this September. 
Many Outer Banks fans on Reddit can't get behind the fact that an almost 30-year-old is playing a teenager. "The fact that John B. is meant to be born in 2003 — Chase Stokes was literally born in 1992," a fan points out on Reddit. 
"When John B. and Ward [Charles Esten] were on the boat and John B. said 'I'm 16' with a straight face, I laughed so hard even though it wasn't supposed to be funny," reads another Reddit comment. 
Some fans are more understanding of the drastic age difference between the actors and their characters. Others think showrunners should have changed the ages of the fictional characters in the show. 
"It was beyond ridiculous," writes another fan. "They should have at least aged them up and set it just after they graduated; if they were set on these actors, that would require pretty much zero deviation from the overall script." In reality, the showrunners likely hired older actors because casting teen actors requires more legal loopholes. 
'Outer Banks' Season 2 is coming on July 30
Per Netflix, the release date for Outer Banks Season 2 will be July 30. This season, fans can expect to see an epic reunion between John B. and his fellow Pogues, who think he's dead after sailing into a tropical storm. 
The season 2 trailer opens with J.J. (Rudy Pankow), Kiara (Madison Bailey), and Pope (Jonathan Daviss) burning "P4L" into a tree in memory of John B. The trailer then flashes to another scene involving an epic car chase featuring Sarah Cameron, then another scene of Kiara trying to outrun someone — or something. Watch the epic teaser for Outer Banks Season 2 above.  
Other Outer Banks cast members from season 1 slated to return in season 2 include Julia Antonelli (Wheezie), Caroline Arapoglou (Rose Cameron), and Drew Starkey (Rafe Cameron). Stay tuned to Showbiz Cheat Sheet for updates.