'Outer Banks' Fans Found a Major Plot Hole Regarding the $400 Million of Gold From Season 1
Outer Banks is a Netflix series with a devoted fan base. In preparation for the new season, many fans are rewatching Outer Banks Season 1. In doing so, one fan discovered a major plot hole regarding the $400 million in gold.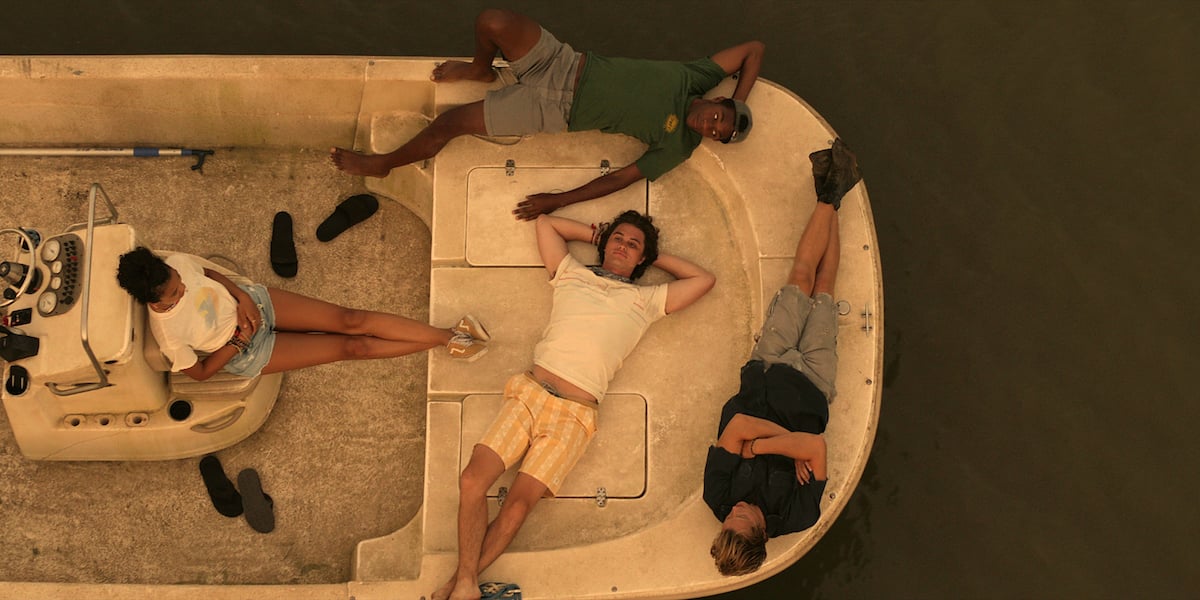 'Outer Banks' season 2 is coming soon 
The new season of Outer Banks was filmed in the Charleston, South Carolina area, including Mount Pleasant, a suburb of Charleston. Some of season 2 was also shot in Barbados. 
Jonathan Daviss, who plays Pope on the show, wrote about the series' wrap on Instagram. "Goodbye Barbados 🇧🇧, that's a wrap on @obx season 2!!!" he stated. "I've absolutely fallen in love with this beautiful country. Can't wait for you guys to see the amazing work our entire cast and crew did this season #obx #obx2."
Netflix hasn't announced an official release date. But fans know it's only a matter of time until new episodes are released. 
Season 1 of 'Outer Banks' focused on $400 million of buried treasure 
In the premiere season of the Netflix series, John B.'s (Chase Stokes) father, "Big John" (Charles Halford), goes missing after trying to find the gold that reportedly sunk with the Royal Merchant ship. Eventually, John B. discovers Sarah Cameron's (Madelyn Cline) father, Ward (Charles Esten), is responsible for his dad's death and the location of the $400 million in gold. 
When the Pogues find the gold buried on the Crain property, John B. and company seem to have no trouble getting it out of the ground. But in reality, one fan points out how they would never have been able to get the gold up the way they did, let alone load it on a plane to fly it to the Bahamas. 
'Outer Banks' Netflix episodes have a few plot holes
With a fan base as devoted as Outer Banks', viewers are bound to have questions. In season 1 alone, some fans wondered how John B. and Sarah Cameron could take a ferry from the island to the landlocked Chapel Hill. Showrunner Jonas Pate chalked it up to an Uber ride being cut from the script. 
Still, fans had questions about other plot holes in Outer Banks Season 1. Like how did Scooter Grubbs' (David Ury) wife find out about Big John Routledge's death? And how is John B. surviving on his own without parental supervision? Moreover, what is with the Outer Banks font?! 
All of that aside, one fan recently uncovered what might be the biggest mystery in Outer Banks Season 1. How did the Pogues get all of that heavy gold out of the ground? 
'Outer Banks' plot hole involving the weight of the gold
A fan on Reddit recently calculated what the weight of that gold in Outer Banks would be. Their findings were shocking. 
Using the current price of gold, this fan did the math and discovered the gold the Pogues found would weigh more than six tons. 
"If this was the case at current prices, $1,836 per ounce — $400,000,000 / $1,846 = 216,684oz / 16oz = 13,542 lbs = 6.77 tons," they shared on Reddit. "They would need forklifts to move that gold not a wheelbarrow or small plane." 
It's all about the suspension of disbelief, right? Regardless of how impossible some of the Outer Banks plot points might seem, you can bet fans will tune in when season 2 drops.