'Outer Banks': How Madison Bailey Influenced Her Role As Kiara
Outer Banks is the Netflix series many people can't stop talking about. In a world where wealthy Kooks don't mingle with the less fortunate Pogues, Kiara breaks the mold as the female energy in John B's (Chase Stokes) motley crew of societies misfits. 
Before the fictional group of friends could hunt for $400 million in gold, Madison Bailey had to work out the kinks to create the Kiara Outer Banks fans have come to know and love. Find out how Bailey influenced her role on the hit Netflix series.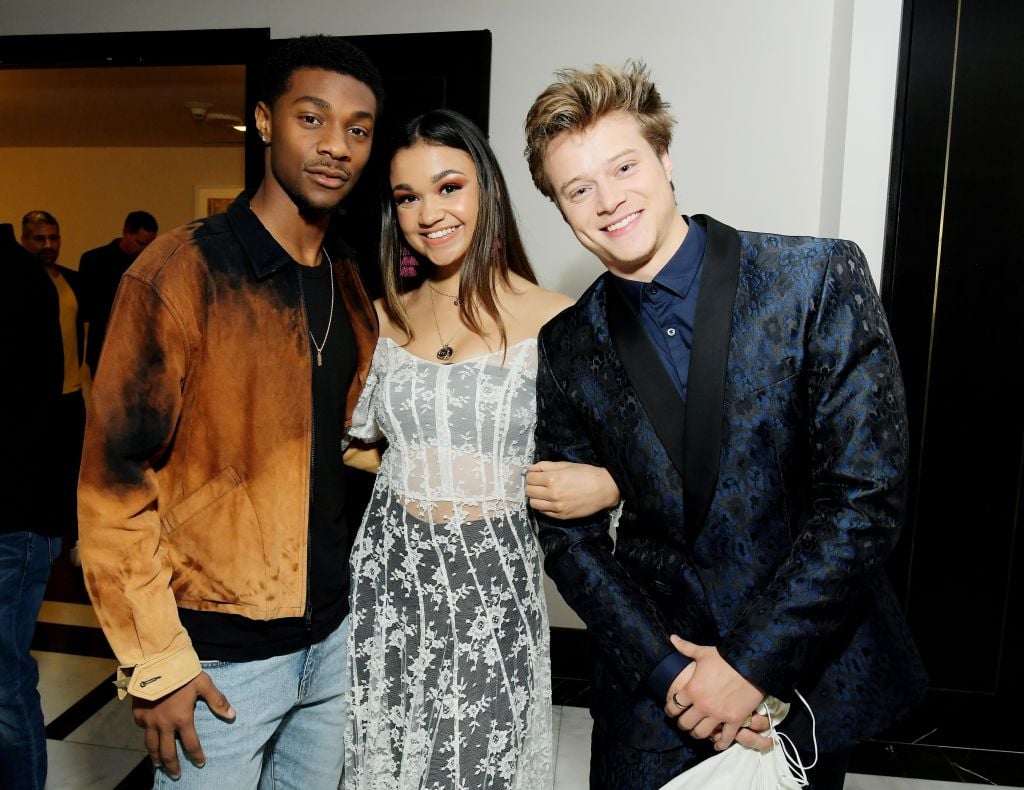 Who is Ki? 
Kiara, fondly referred to as Ki by her friends, is the sole female member of the infamous Pogues in season 1 of Outer Banks. That is until Sarah Cameron (Madelyn Cline) is accepted as an honorary member. 
During the first season, Ki is often responsible for keeping her guy friends' heads screwed on right. From the sometimes-erratic nature of John B to the consistently stressed out Pope, Kiara has her hands full trying to strike a maintain the peace within the group. Eventually, Ki creates a little chaos of her own when she breaks the rule "no Pogue-on-Pogue macking. First, she kissed John B. Then, during the final episode of season 1, she kissed Pope in an emotionally charged moment (Jonathan Daviss).
'Outer Banks' showrunners let Bailey adjust the script 
Bailey had a lot of influence on the set of Outer Banks. Each time she had suggestions about her scripted lines, showrunners would hear her out. "[The role] felt exactly how it should have," Bailey told Harpers Bazaar. Bailey explained how she set her own standards for the character of Kiara.
To become Kiara, Bailey had to inject a Kook-turned-Pogue attitude without detracting from the show's overarching themes of privilege, friendship, and wealth. "It's nice to have a fun show where we're also like, 'But the class divide is real,'" Bailey said. "We're still talking about [the divide]; we're just making light of it. Because sometimes you do talk about heavy things in a lighter way."
Madison Bailey made up backstories for her role as Kiara 
To help herself become Kiara, Bailey said she wrote backstories for each of her relationships with the Pogues. In Bailey's world, Ki met JJ (Rudy Pankow) and John B (Stokes) on a surfing expedition, and she met Pope (Daviss) at school. Each Pogue comes from a different background, but as Bailey explained, they bond because "the thing that [the Pogues] have in common is not having anything in common." That individuality is what allows them to connect and form the unbreakable friendship that they do.
Bailey also had a say in Ki's wardrobe 
What a character chooses to wear can be extremely useful in storytelling, giving viewers hints as to how a character feels or what might happen next. So, part of creating the role of Kiara was choosing her wardrobe. Kiara is someone who comes from a wealthy family but adopts the disguise of a working-class Pogue. Together with costume designer Emmie Holmes, Bailey was able to select a wardrobe that balanced a beachy, bohemian vibe with elements of rock 'n roll. 
Fans can't wait to see more of Bailey in another season of Outer Banks. While season 2 has yet to be confirmed, showrunner Jonas Pate told USA Today that he has already started writing another season.