'Outer Banks' Season 2: Is Denmark Tanney's Story True?
The Pogues love a treasure hunt! After they find the $400 million in gold that sunk with the Royal Merchant ship in season 1 of Outer Banks, season 2 focuses on a different kind of treasure — the Cross of Santo Domingo. But to open the cross, the Pogues need Denmark Tanney's key. 
Is Denmark Tanney real? Find out who the fictional Outer Banks Season 2 character is based on.
[SPOILER ALERT: Spoilers ahead for Outer Banks Season 2.]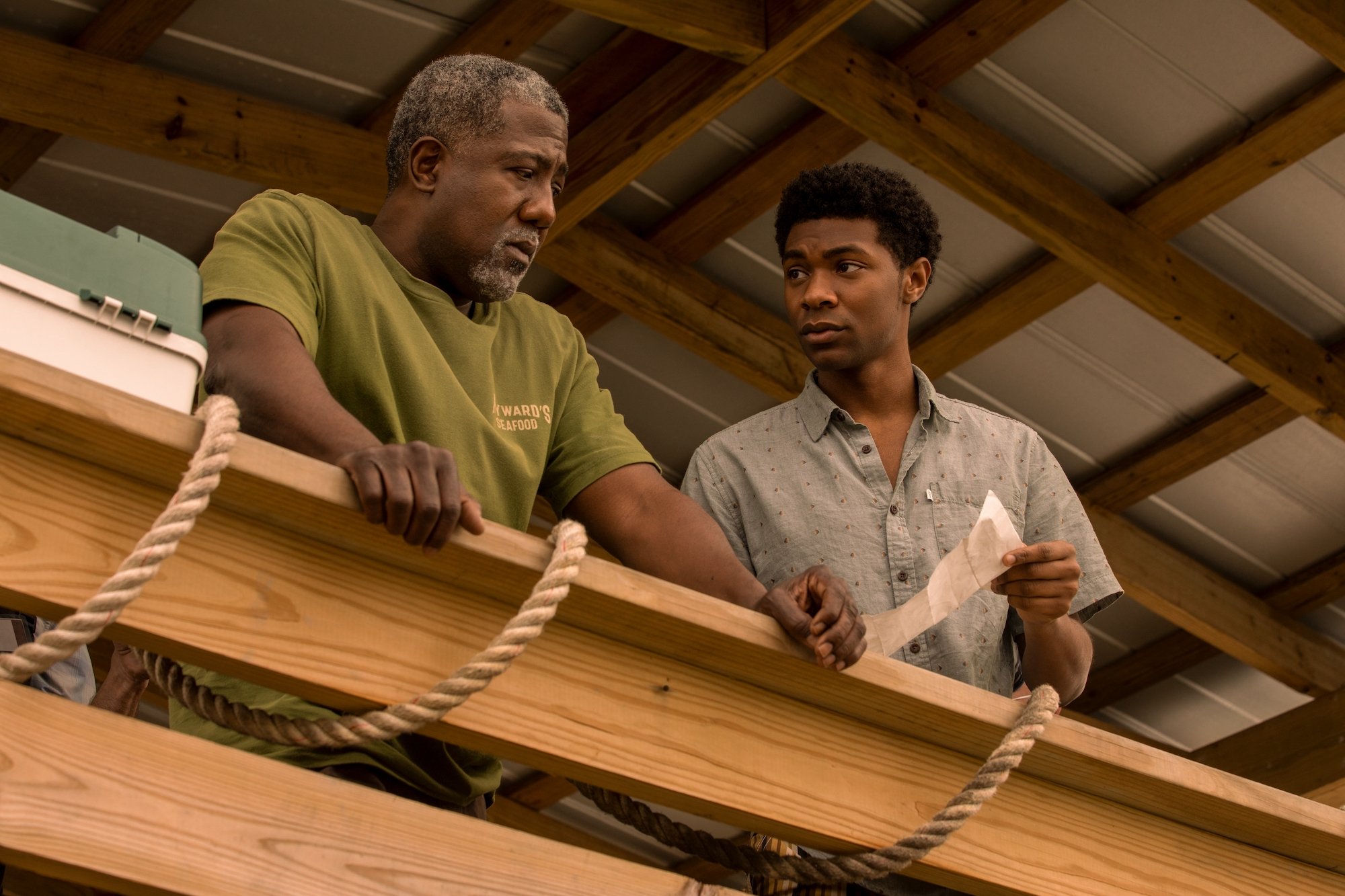 Pope Heyward seeks Denmark Tanney's treasure in 'Outer Banks' Season 2
Outer Banks fans first heard of Denmark Tanney in season 1, when the Pogues learn Sarah Cameron (Madelyn Cline) lives on Tanneyhill. This was the plantation Tanney bought with the gold from the Royal Merchant. 
Throughout season 2, we learn Pope Heyward (Jonathan Daviss) is a distant relative of Denmark Tanney, a famous ex-slave. We also learn the gold wasn't the only treasure Tanney possessed.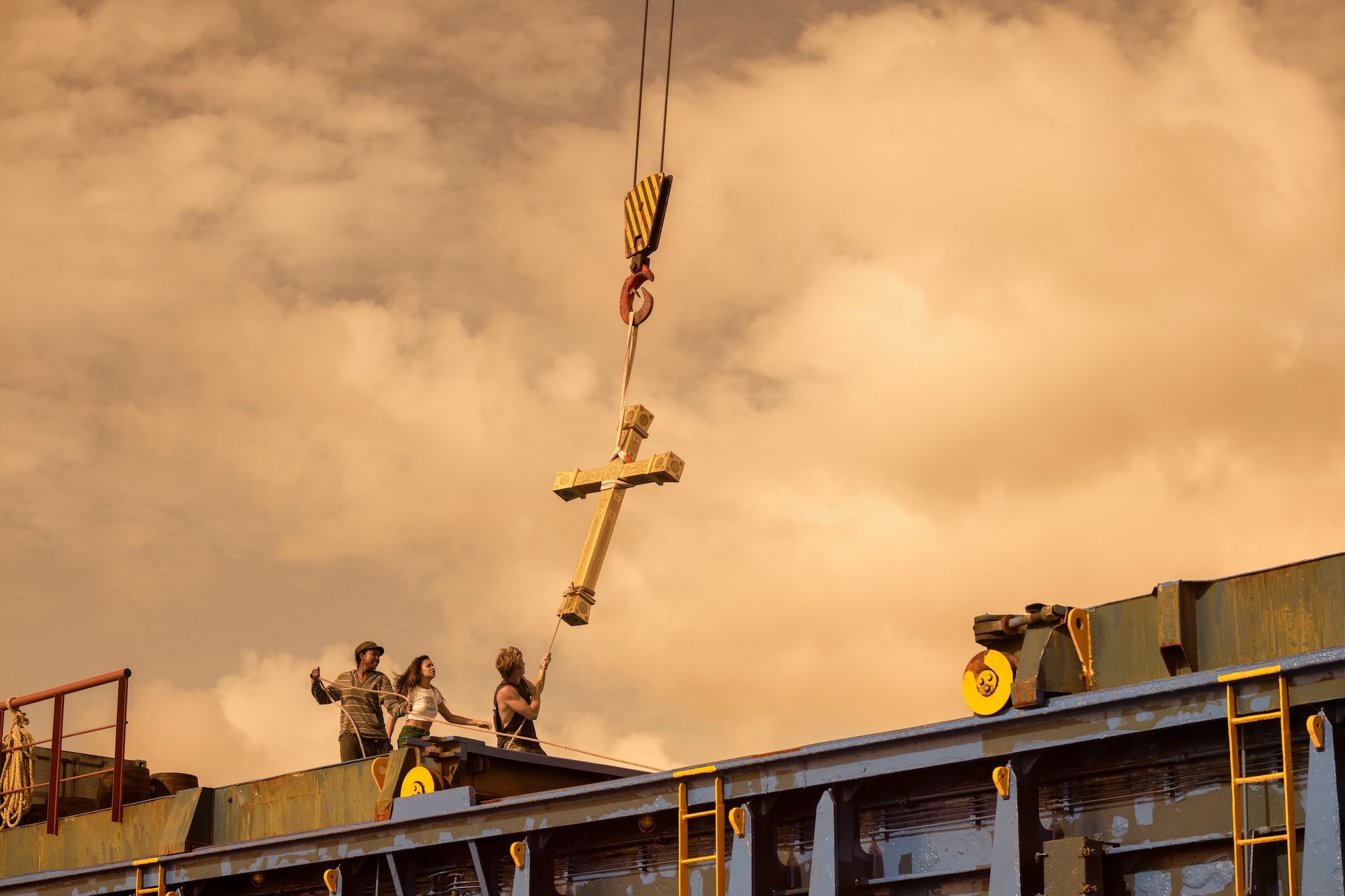 After a strange meeting with affluent Charleston resident Carla Limbrey (Elizabeth Mitchell), Pope learns about his family's possession of Denmark Tanney's key. The key will open the Cross of Santo Domingo, which Limbrey believes houses a shroud that has the power to heal her illness. 
'Outer Banks' Season 2 legend of Denmark Tanney
As Tanney's story goes, he was a freed man in Charleston who was wealthy enough to buy the freedom of his three sons. When Tanney tried to buy his wife Cecelia and daughter's freedom, Carla Limbrey's paternal ancestors refused.
Cecelia took her freedom into her own hands and tried to escape enslavement. But she was stoned to death instead. 
Later, Denmark Tanney tried to gather his wife's remains. Limbrey's family hanged him for doing so.
'Outer Banks' Denmark Tanney is based on Denmark Vesey
As it turns out, Denmark Tanney is based on Denmark Vesey, a Black carpenter in South Carolina who also fought for his freedom. Vesey was killed in 1822 after plotting a rebellion on behalf of the slaves.
Vesey's message was simple — the slaves were "determined to right themselves." He also said:
We are determined to shake off our bondage, and for that purpose, we stand on a good foundation; many have joined, and if you will go with me, I will show you the man who has the list of names, and who will take yours down (via The Atlantic). 
As the outlet reports, Vesey and Tanney's lives were different but similar in ways. Like Tanney, Vesey could buy his freedom, but with lottery winnings instead of sunken treasure. And, like Tanney, when Vesey tried to buy his wife and child's freedom, their master refused and he started planning his rebellion. 
Freedman's Assembly of God in 'Outer Banks' is based on Denmark Vesey's church
Vesey could not rebel without a following. According to David Robertson's book Denmark Vesey: The Buried Story of America's Largest Slave Rebellion, Vesey "could not have progressed as far as he did without the organization and membership of the African Methodist Episcopal Church."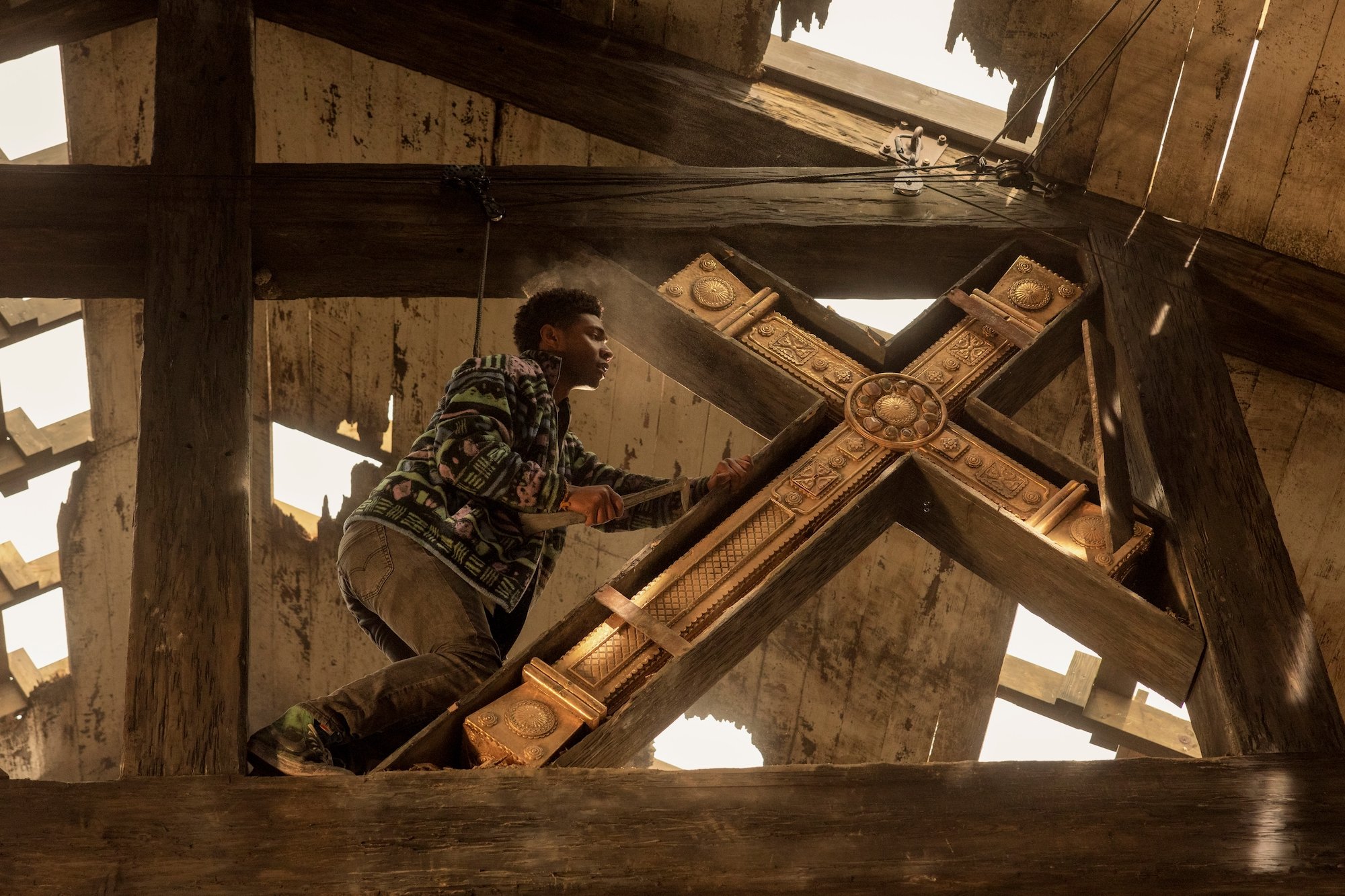 RELATED: 'Outer Banks' Season 2, Episode 8 Recap: 'The Cross'
In Outer Banks Season 2, Pope and the Pogues discover Freeman's Assembly of God. Denmark Tanney erected the church so he could preach to other freed slaves. 
Stream all 10 episodes of Outer Banks Season 2 on Netflix.