'Outer Banks' Season 2 Promises an Emotional Reunion and More Pogue-on-Pogue Macking
Outer Banks Season 2 will release this July. After combing over the trailer, fans expect a lot from the new season of the Netflix series. Between an emotional reunion of the Pogues plus more of the forbidden Pogue-on-Pogue macking, here's what fans can expect from Outer Banks Season 2. Plus, a healthy recap of the first season to get fans caught up.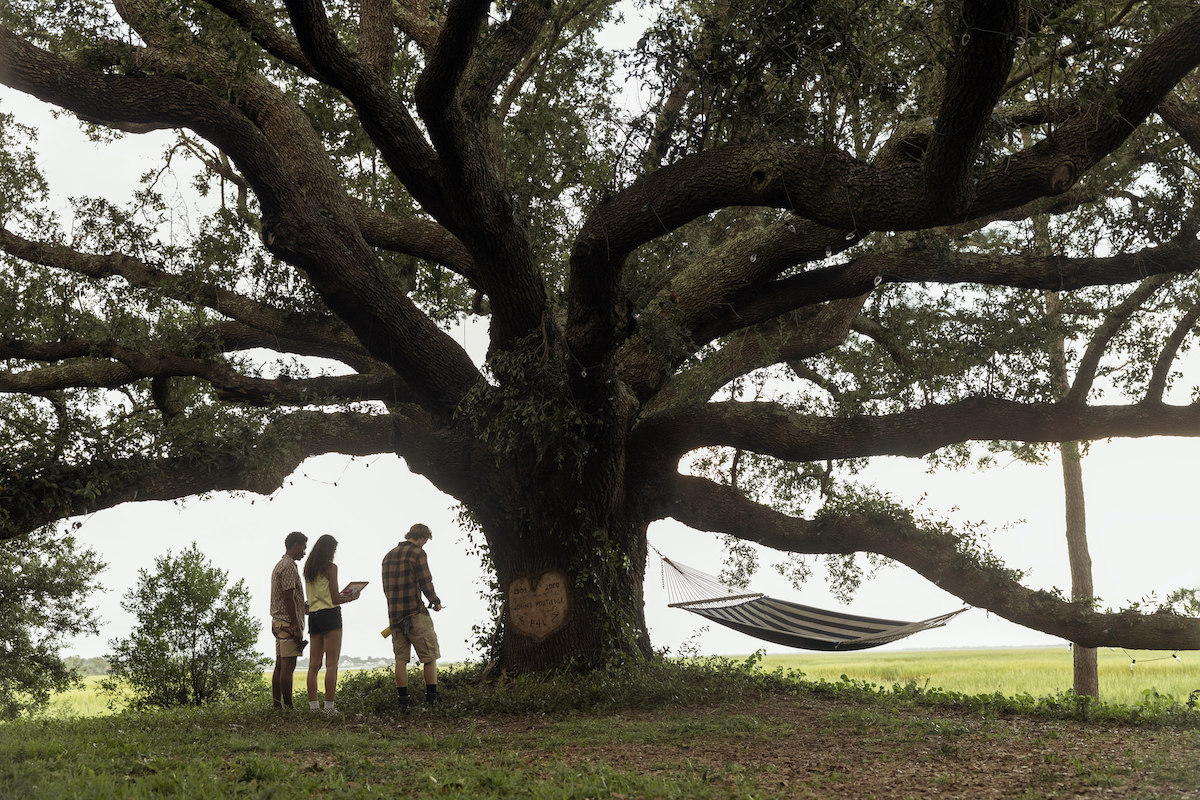 'Outer Banks' Netflix release date for season 2 
Since fans binge-watched season 1 of Outer Banks during the coronavirus (COVID-19) pandemic quarantine, many have been waiting for news about season 2. When the second season got confirmed, most fans promptly started stalking the cast on social media to piece together when filming began. 
Thanks to Instagram posts, fans knew the Outer Banks cast wrapped filming for season 2 in April 2021. Now, Netflix has announced the second season of Outer Banks will come out on July 30.
'Outer Banks' Season 2 will reunite the Pogues 
When Netflix released the teaser trailer for Outer Banks Season 2, fans started theorizing about what to expect in the new season. The trailer opens with J.J. (Rudy Pankow), Kiara (Madison Bailey), and Pope (Jonathan Daviss) mourning the presumed loss of John B. (Chase Stokes). In true Pogue fashion, they burn John B.'s name into a tree with the sentiment "P4L" — "Pogues for Life." 
"To John B.," J.J. says in the clip. "And to Sarah," Kiara adds.
Then the teaser cuts to John B. and Sarah in the Bahamas. "Back in the G-game, baby," John B. says to her regarding the $400 million in gold they've been after since season 1. 
The trailer also includes a few chase scenes. One involves Kiara and the other involves Sarah driving a blue car. There's also a glimpse at what appears to be more "Pogue-on-Pogue macking."
"WAS THAT KIE AND POPE KISSING IN THE TRAILER??" a fan on Reddit asked. Eagle-eyed fans believe the two share a kiss in season 2. 
There's not much else to pick apart in the trailer, but the clips were certainly effective. The teaser has many fans counting down the days until the new season. 
What happened in 'Outer Banks' Season 1? 
For those fans looking for a recap of Outer Banks Season 1 before season 2 drops on Netflix, we've got you! The first season introduced fans to a group of Pogues, the kids from the poor side of the Outer Banks. John B. is in search of his missing father, Big John (Charles Halford).
Later, fans learn Big John is dead at the hands of Ward Cameron (Charles Esten). But before John B. discovers what happens to his father, he and his Pogue pals J.J., Pope, and Kiara go on a treasure hunt for $400 million in gold. Thanks to Big John's clues, the Pogues find the gold with the help of a wealthy Kook, Sarah Cameron (Madelyn Cline). 
Along the way, John B. and Sarah fall in love. Eventually, when John B. discovers Ward is responsible for his dad's death, all bets are off. After watching Rafe Cameron (Drew Starkey) shoot Sheriff Peterkin (Adina Porter), John B. and Sarah sail into a tropical storm. 
While the rest of the Outer Banks community assumes they're dead, John B. and Sarah are rescued by a large cargo ship — one that happens to be heading to the Bahamas. Tune in to see where the Netflix series picks up on July 30.