'Outer Banks' Season 2 Star Carlacia Grant; What Other Shows Is She In?
Carlacia Grant is a newcomer in Outer Banks Season 2. She plays Cleo, who could be perceived as a villain or a hero, depending on how you look at it. Since seeing Grant in Outer Banks, many fans wonder what else she stars in outside of the Netflix series. Find out where else you can see Grant. 
[SPOILER ALERT: Spoilers ahead for Outer Banks Season 2].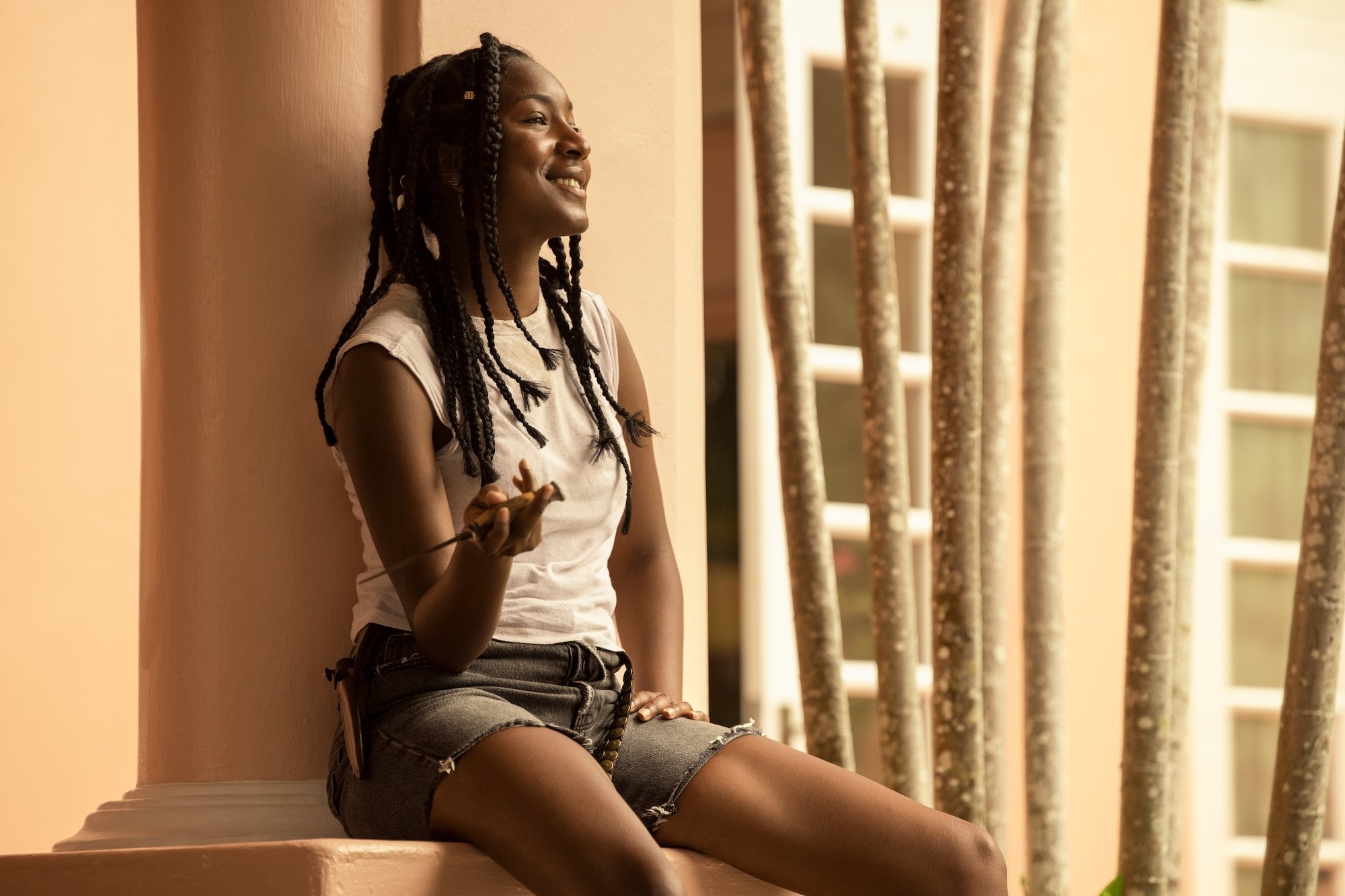 Carlacia Grant plays Cleo in 'Outer Banks' Season 2
In Outer Banks, Cleo is a young woman aboard the ship that saves John B. (Chase Stokes) and Sarah Cameron (Madelyn Cline) after the tropical storm in the season 1 finale. Netflix describes Grant's role as "a Nassau girl and formidable artful dodger." 
When we first meet Cleo, that description fits. She is a survivor. As she explains to Sarah Cameron and John B., she had to fight to survive independently from a young age. Captain Terrance (Terence Rosemore) took her under his wing and helped her do that, but that doesn't mean she trusts him. 
Cleo and Terrance learn of John B. and Sarah's hunt for the gold, so they extort them for a cut. When that plan goes awry, Cleo could have cut ties with the Pogues. But she doesn't. Instead, she steps up and helps Sarah and John B. escape from the Bahamas. 
Carlacia Grant's roles outside of 'Outer Banks' 
Like much of the Outer Banks cast, Grant has experience acting outside of the Netflix series. In the past, she appeared in the TV mini-series Roots as Irene. In 2016, Grant appeared in the TV series Game of Silence. 
Later, Grant went on to appear in Bae Night, Greenleaf, and The Resident. According to her IMDb page, Grant will also appear in the horror drama Apollyon.
Carlacia Grant fits right in with the cast of 'Outer Banks' 
Like Elizabeth Mitchell (Lost), who also joins the cast in season 2, Grant felt welcomed into the tight-knit group of cast members. During their time filming in Barbados, Grant got to bond with the Outer Banks group. 
"I never felt like I [was] an outsider or like I'm new here," Grant tells Elite Daily. "We're just very similar, kindred spirits, so we liked each other immediately. We were all just like best friends." 
Even after filming wrapped, Grant says she keeps in touch with the cast. "It's like when you find your missing family," she concludes. "That's how easy it was for all of us to get together."
Carlacia Grant theorizes what's next for Cleo in 'Outer Banks' 
During her chat with Elite Daily, Grant speculates what's next for her character. At the end of season 2, she's with the Pogues when they make it to a deserted island in the middle of nowhere — deemed Poguelandia by JJ (Rudy Pankow). 
If the Pogues make it back to Kildare County, what does that life look like for Cleo? "I think it's going to be very hard for her in the beginning," Grant says. "She's not going to be able to walk around with a knife in her hand, which will make her uncomfortable." Throughout season 2, Cleo's knife is her security blanket — and she's pretty skilled with it!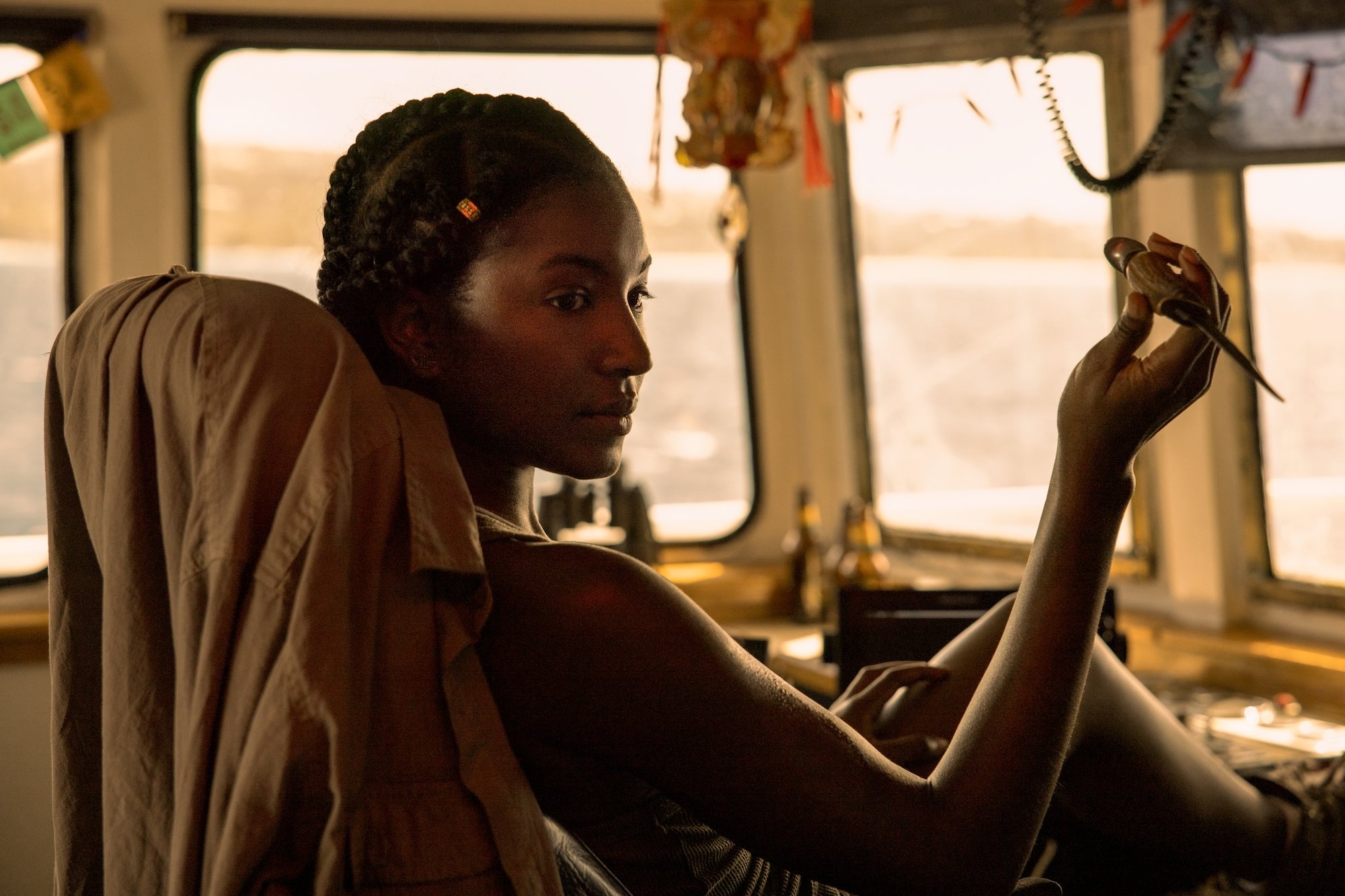 Plus, Grant fears her former friends might come after her. Captain Terrance won't likely forget Cleo opted to help Sarah and John B. "Cleo had to do what she had to do," Grant adds. "So I anticipate maybe they would want to come after her." 
Outer Banks Season 3 has yet to be confirmed. But if and when it is, we hope to see more from Grant. Stay tuned to Showbiz Cheat Sheet for updates.