'Outer Banks' Season 2: What's Wrong With Carla Limbrey?
Elizabeth Mitchell is widely known for playing Dr. Juliet Carlson in J.J. Abrams' ABC series Lost. Now, she's facing off with the Pogues in Outer Banks Season 2. Mitchell plays affluent North Carolina resident Carla Limbrey, a complicated character with a mysterious illness.
Showbiz Cheat Sheet spoke with Mitchell over the phone about her role in Outer Banks and what ails her character. Plus, we got details on how the actor tapped into the role and became Limbrey. 
[SPOILER ALERT: Spoilers ahead for Outer Banks Season 2.]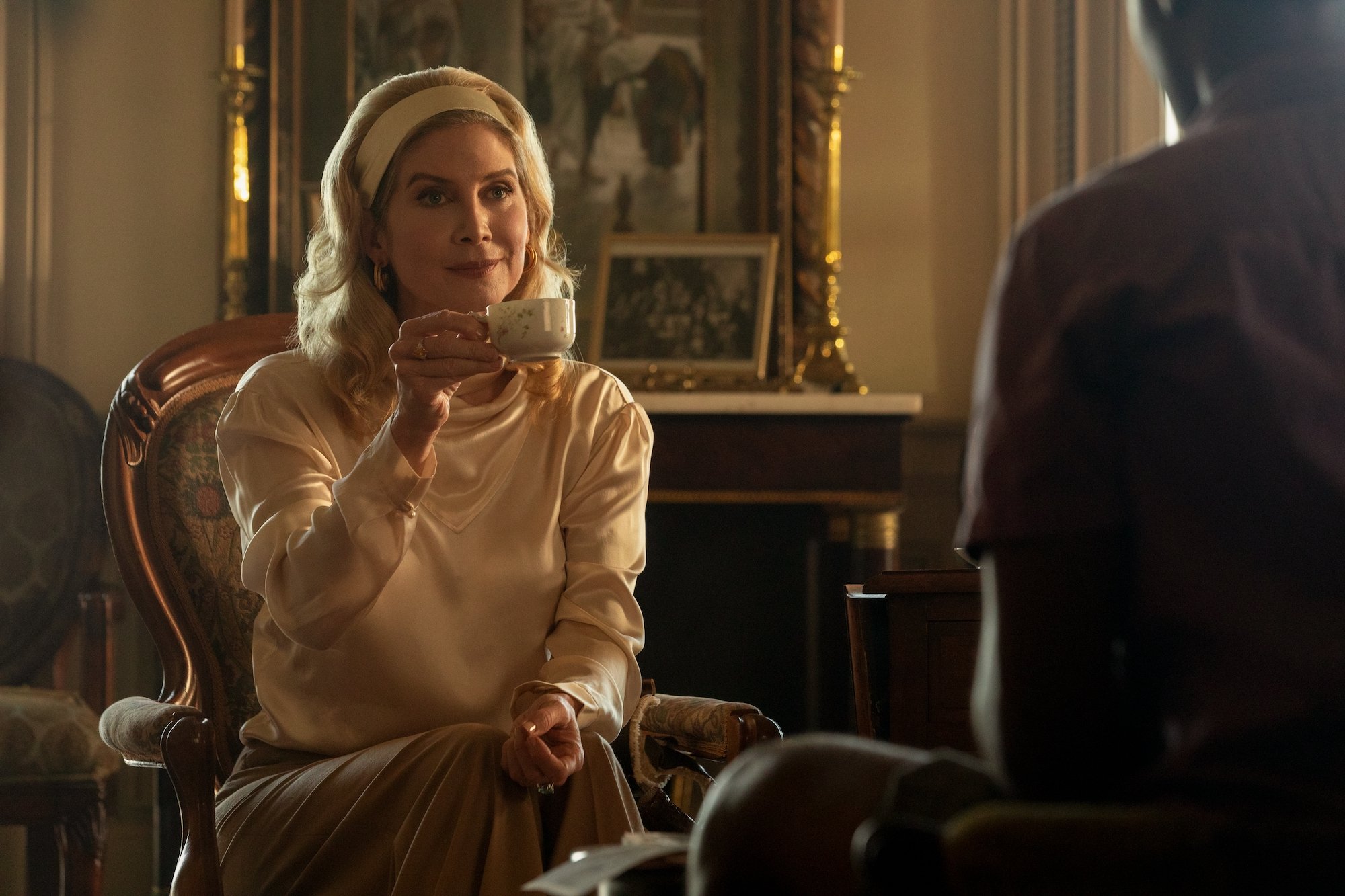 'Outer Banks' Season 2 introduces Carla Limbrey 
After Pope (Jonathan Daviss) receives a mysterious letter signed "C. Limbrey" requesting he visit Charleston, he gathers J.J. (Rudy Pankow) and Kiara (Madison Bailey) for another adventure. "They've run Charleston for like 300 years," Kiara explains of the Limbreys when they arrive at the sprawling mansion.
Deadline describes Carla Limbrey as a "compelling woman with a level of toxicity and menace underneath her seemingly courteous ways." During her conversation with Pope, we learn Limbrey is in search of Denmark Tanney's key.
She also mentions her "long and tortured" past with Ward Cameron (Charles Esten). Previously, they were partners in search of the Royal Merchant treasure. Now, Limbrey seeks something else — the Cross of Santo Domingo. 
Elizabeth Mitchell talks about Carla Limbrey's illness in 'Outer Banks' 
Limbrey is a multi-facted character. She's a well-to-do woman with a mysterious gait that's caused by an unnamed illness. During our conversation with Mitchell, we had to ask about Limbrey's ailments. We know she's dying, but from what?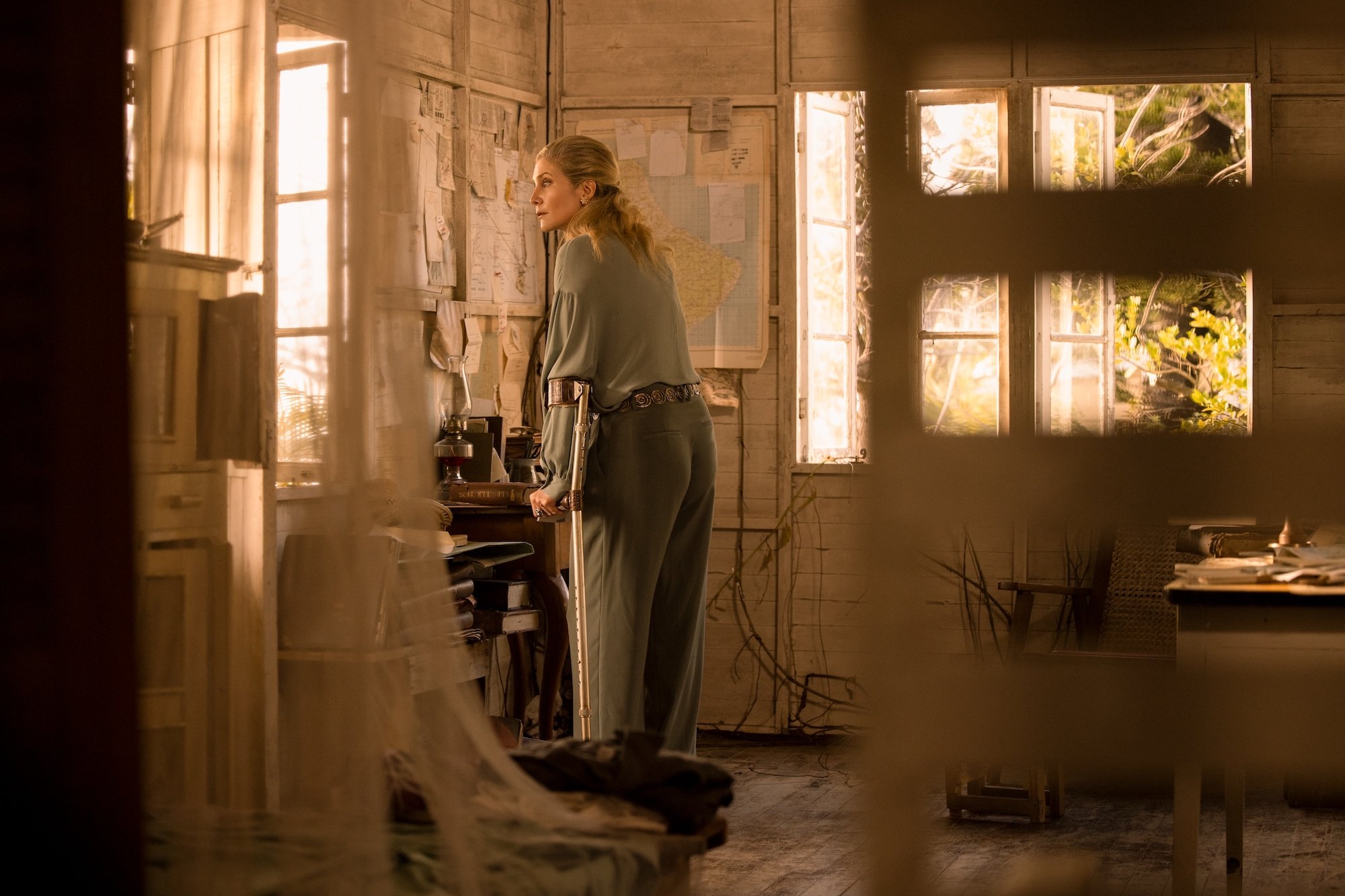 "My character's illness isn't talked about on the show, and I think it's better to not talk about that," Mitchell says. "I think they wanted it to be deliberately vague." 
What we do know is Limbrey is declining rapidly. "She has avenues that she thinks will keep her from dying," Mitchell adds — a hint to the Cross of Santo Domingo. 
Elizabeth Mitchell says Carla Limbrey is 'all those -ists we don't want to be' 
Limbrey comes from a fictional line of wealthy plantation owners in the south. As such, her ancestry points to decades of slave ownership. But what makes it worse is her desire to possess something that's not rightfully hers. 
"She's one of those people who believes that her being on the Earth is probably more important than anyone else being on the Earth," Mitchell tells Showbiz. "She is entitled. She's a classist. She is all of those 'ists' that we don't want to be in our lives." 
Elizabeth Mitchell's character in 'Outer Banks' is based on women she knows
Mitchell was excited to take on this role in Outer Banks Season 2 mainly because Limbrey is the antithesis of her personality. To play Limbrey, Mitchell tapped into her experiences with women like her. 
"I grew up with women like [Limbrey]," Mitchell says. "I had a unique perspective on them." As a child, Mitchell recalls being very aware of her surroundings. Sometimes, that meant picking up on not-so-positive things. 
"I remember some women talking to my gorgeous hippie mom and being so sweet to her face [but] saying terrible things [behind her back]," she tells us.
For Mitchell, Carla Limbrey was not an alien presence. "I've met her before," she says. "There are women like that who I never could understand." 
That's one of the many reasons Mitchell wanted to play Limbrey in Outer Banks. "I wanted to have a better understanding of where you come from to be that entitled — to be that sure that who you are and what you are is more important than anyone and anything else." 
See more of Mitchell in Outer Banks Season 2. Every episode is available on Netflix.