'Outer Banks': Season 3 Fan Theory Says John B.'s [SPOILER] Could Be the Answer
Netflix hasn't confirmed another season of 'Outer Banks,' but fans have already started theorizing about what could happen in season 3.
Outer Banks is back with another treasure hunt in season 2. This time, the stakes are higher, as one character's life is on the line. Carla Limbrey (Elizabeth Mitchell) seeks to cure herself of the mysterious disease that plagues her. But she needs a mythical healing shroud to do so. According to one fan theory, the answer to Limbrey's problems may have been in front of her the whole time. 
[SPOILER ALERT: MAJOR spoilers ahead for Outer Banks Season 2.]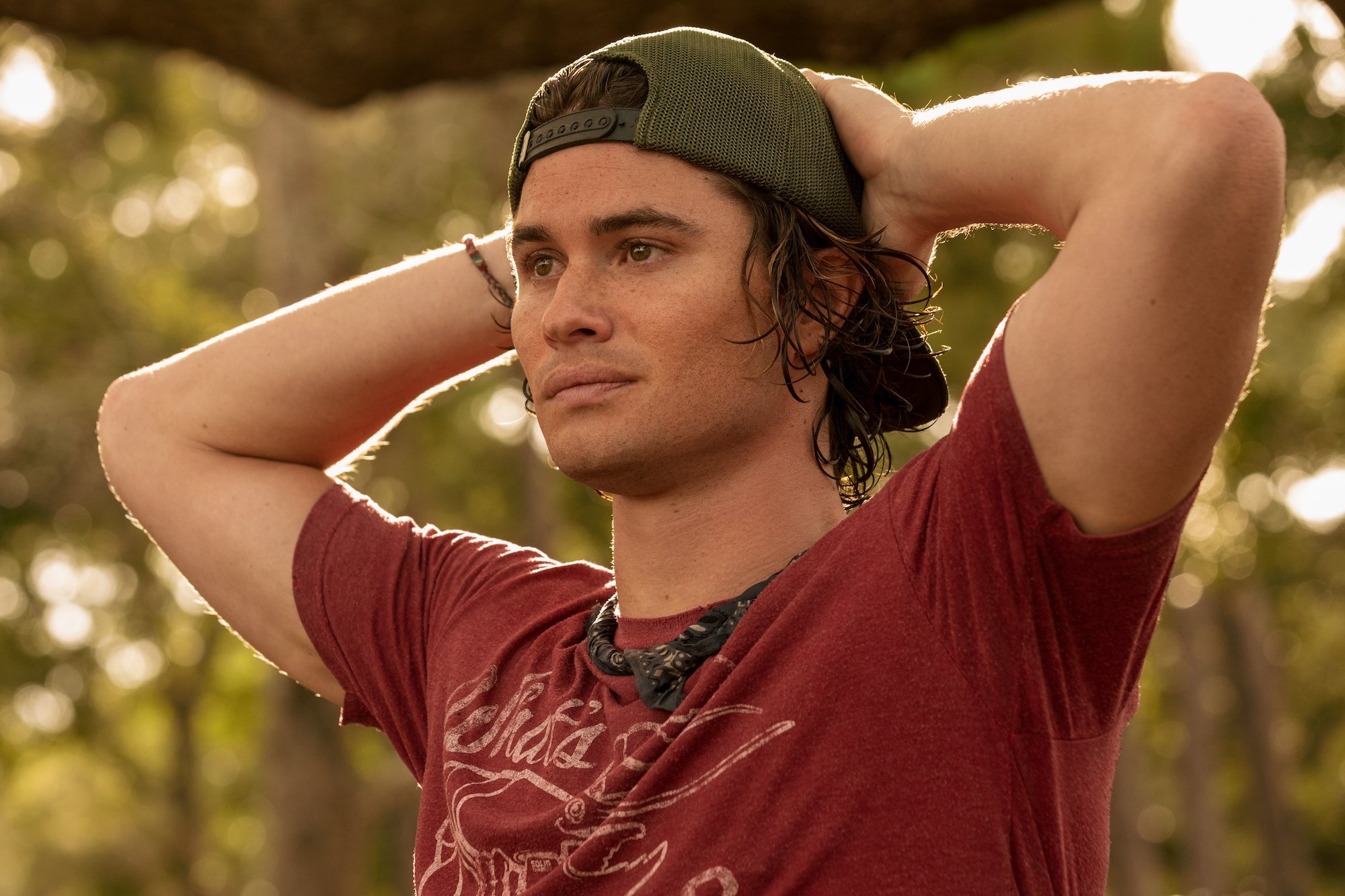 Carla Limbrey seeks the healing shroud within the Cross of Santo Domingo in 'Outer Banks' Season 2
Carla Limbrey is one of several new characters introduced in Outer Banks Season 2. Limbrey is one of the main antagonists in the second season. 
What ails Limbrey is unknown, but it's clear she's dying from something. She hopes to find the shroud — rumored to have healing powers — in enough time to save herself. According to legend, the shroud is within the Cross of Santo Domingo. But in order to access the cloth, Limbrey needs Denmark Tanney's key to open the cross.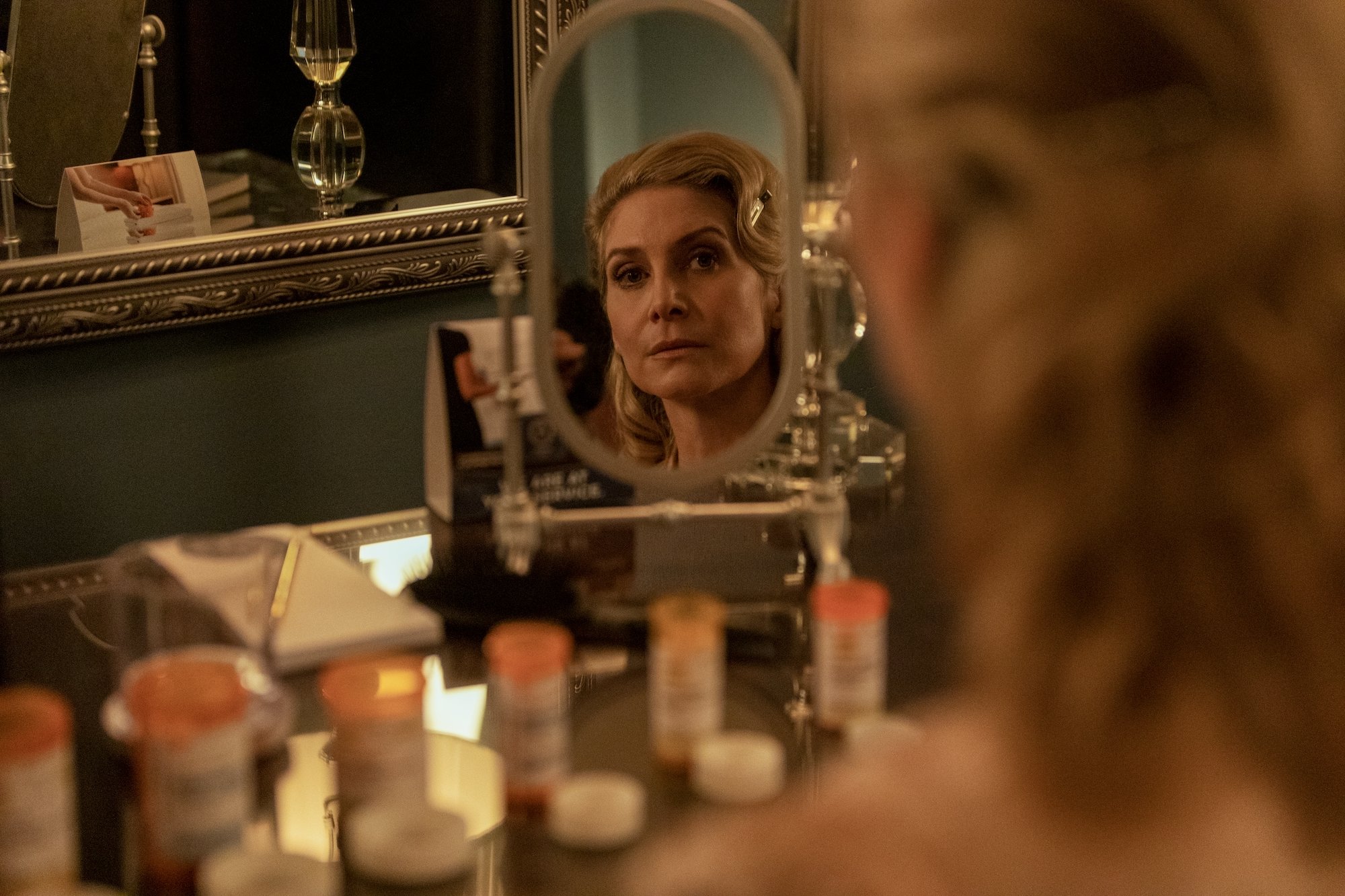 After some delay, Limbrey obtains the key and gains access to the cross. But when she opens it, she finds the shroud isn't there. 
'Outer Banks' fans think John B.'s bandana could be the shroud 
Fans in the Outer Banks Reddit thread think they've figured out what happened to the shroud Limbrey seeks in season 2. Many believe the shroud could be the bandana John B. wears around his neck — the one Big John Rutledge (Charles Halford) gave to him. 
"John B has the healing bandanna," a fan writes in the forum. They cite the multiple Instances John B.'s bandana demonstrates healing powers in Outer Banks Season 2. 
"Sarah's heartbeat stopped for three minutes [in "Prayers"]," they add. "She died, but when John B hugged her, his bandanna touched her. Then she came back to life." 
This fan cites another moment later in the season when John B. is bit by a gator. "They wrapped his leg up with the bandana," adds the fan. "That bandana is what was in the cross and has healing powers." Whether or not this is true remains to be scene. Perhaps season 3 will provide some clarity!
John B.'s dad is alive at the end of 'Outer Banks' Season 2 
In the final moments of Outer Banks Season 2, Limbrey arrives in Barbados to find Big John alive. She's only interested in the shroud, which he says he'll help her find — if she helps John B.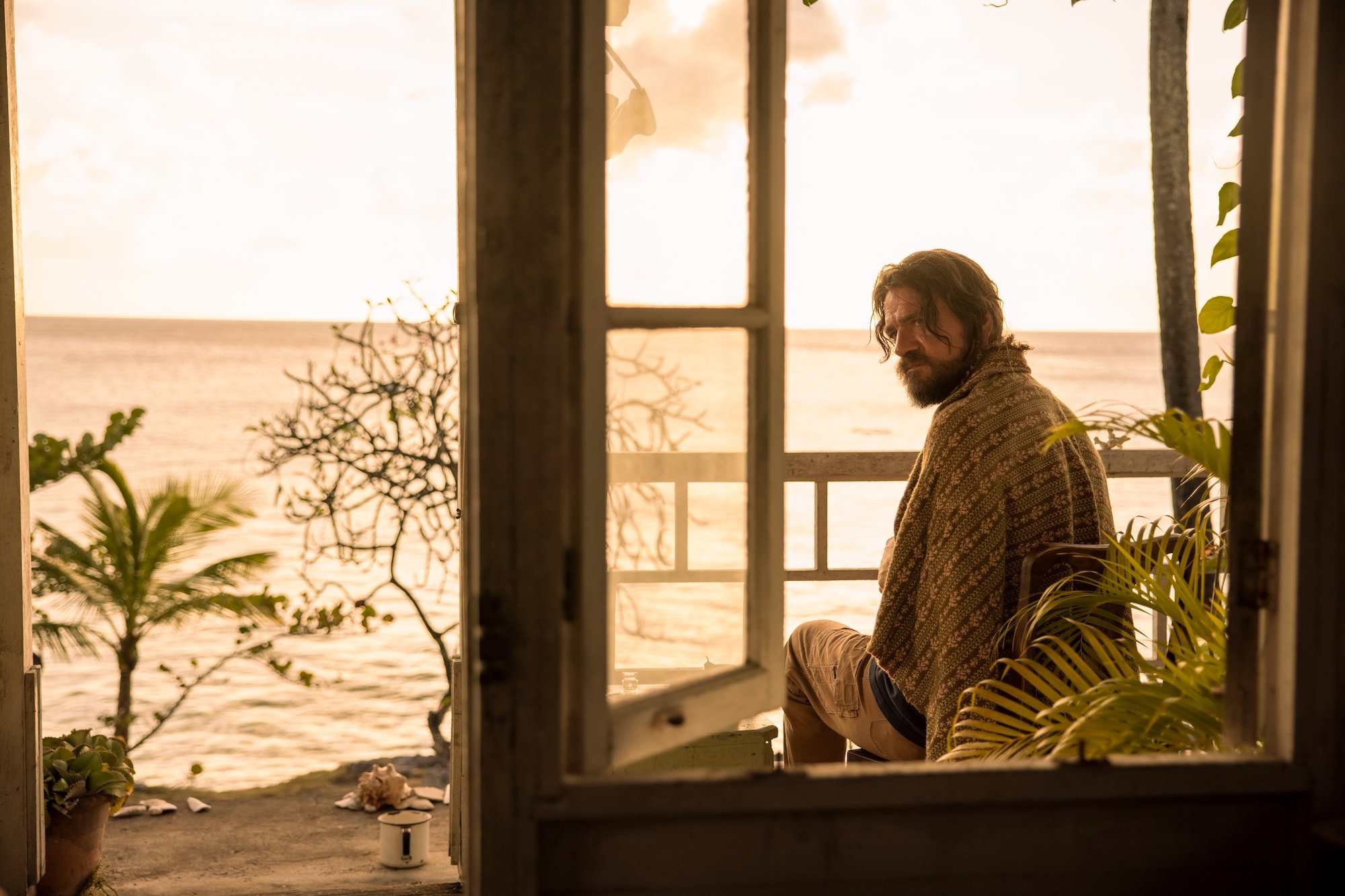 REDDIT: 'Outer Banks' Season 2 Star Carlacia Grant; What Other Shows Is She In?
According to another fan theory from Reddit, Big John was the one to find the shroud and give it to John B. before he disappeared. If a third season of Outer Banks is confirmed, fans might get to see John B. reunite with his father, who he presumes is dead. 
'Outer Banks' Season 3; will it happen?
So far, Netflix has not confirmed another season of Outer Banks. However, showrunner Jonas Pate has said he can see the series lasting four to five seasons. 
"Ever since we started, we always viewed [Outer Banks] as something that was probably like a four-season, maybe five-season show, but definitely four seasons," Pate told Entertainment Weekly after season 1 aired. "We've sort of long-arced it out pretty far. I'm just hoping that we get a chance to actually tell those stories."
Stay tuned to Showbiz Cheat Sheet for updates on the future of Outer Banks.