'Outer Banks' Season 3 Is Filming, but Production Is Rumored to Last Until August 2022
Details about the cast of 'Outer Banks' filming schedule for the new season, which started shooting today.
Outer Banks fans have been waiting for news about the filming of season 3 since it was confirmed in December 2021. Now, we finally know a bit more about the filming schedule for the Netflix series. Here's what we know about how long the cast of Outer Banks plans to shoot the new season, plus some fan speculation about the release of season 3.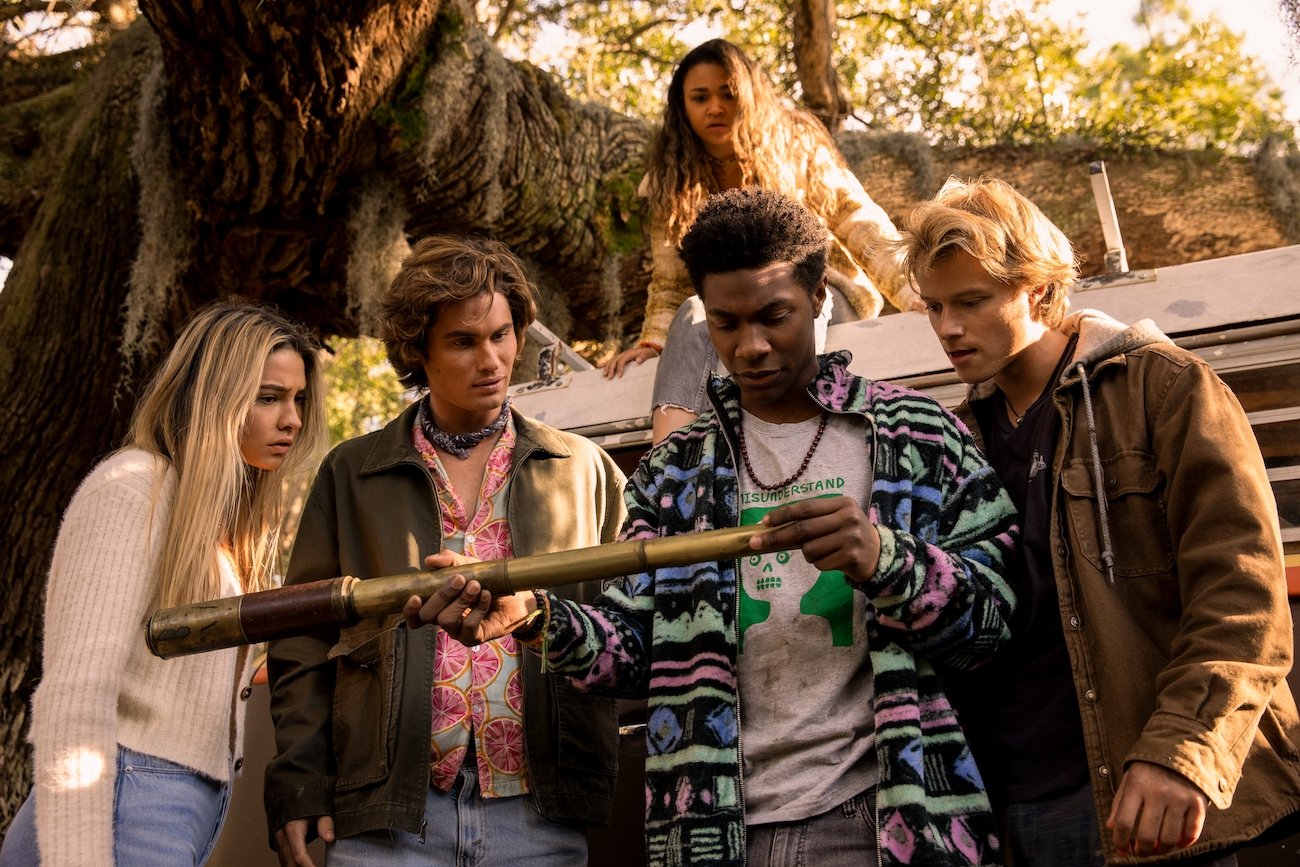 'Outer Banks' director shares post about season 3 filming right now
On Feb. 13, 2022, director Valerie Weiss shared a photo of the Outer Banks cast and crew to Instagram with the caption: "Big love to my @obx family as they begin shooting Season 3 tomorrow!!!! See ya'll soon." 
Many fans knew filming would begin sometime in February 2022, so Weiss' announcement was met with very little surprise. But now that fans know filming has started, all they want to know is when it will conclude because that puts them one step closer to the release of season 3. 
'Outer Banks' will likely wrap filming the new season in August 2022 
What's On Netflix previously estimated that Outer Banks Season 3 would wrap filming on Aug. 19, 2022. With the coronavirus (COVID-19) pandemic still at play, there could be some delays in filming like there were with season 2. But for now, that's the estimated filming schedule. 
Some fans on Reddit think Netflix might drop the new season in August, believing the filming schedule to be incorrect. "It could easily come out in mid to late August," they said in a comment, presuming filming will wrap in May or June. At publication, an exact filming schedule has not been confirmed. 
'Outer Banks' cast spotted traveling to shoot
Fans of the Netflix series have been quick to point out the cast of Outer Banks sharing travel posts on their social media. Several fan accounts have shared collages of the cast in Barbados for filming. 
Chase Stokes was spotted in an airport with a fan (via Instagram). Another fan shared a video with the actor and the caption: "JOHN B IS BACK! Chase Stokes in Barbados as a production member of OBX3."
Elizabeth Mitchell, who plays Carla Limbrey in the series, has also checked in to Barbados on social media. "Here we go again," she wrote in an Instagram Stories post. "Jetlagged. Oh so grateful. Headed to the beach." 
Jonathan Daviss' dad also shared photos with the cast of Outer Banks on Instagram. "I take the best selfies!!!!" he captioned a photo with his son, Stokes, and much of the other cast members at a pizzeria on Feb. 13, 2022. "Pizza and Paradise."
Confirmed details for 'Outer Banks' season 3
While we know very little about the plot or release date of Outer Banks Season 3, we do know who fans can expect to return. Per Deadline, series regulars including Stokes and Madelyn Cline will return in new episodes of Outer Banks. 
Other returning Outer Banks cast members include Daviss, Madison Bailey, Rudy Pankow, Austin North, Drew Starkey, and Charles Esten. Carlacia Grant will also return as Cleo, as will Mitchell reprising her role of Limbrey. 
Catch up on the first two seasons of Outer Banks, which are streaming now on Netflix. Stay tuned to Showbiz Cheat Sheet for the latest updates about season 3.