'Outer Banks' Season 3 Promises New Characters, a Potential Redemption Arc, and More Flashbacks
Outer Banks fans finally have some more intel about season 3. Netflix recently announced three new characters who will appear in new episodes of the teen adventure drama. We've got details about the actors playing these roles, plus what fans have to say about Rafe Cameron's (Drew Starkey) potential redemption arc. Also, showrunners cast an actor to play a young John B. (Chase Stokes). Find out what that means for Outer Banks Season 3.
'Outer Banks' Season 3 doesn't have a release date yet
Rumor has it the cast will wrap filming for season 3 in August 2022. Some of the directors from the Netflix series have been posting about the shoot on social media, so it's still going on.
Netflix hasn't announced a release date for season 3 yet. However, based on the show's previous release schedule, we're estimating new episodes could come out as soon as December 2022, especially if they wrap in August. Stay tuned for more concrete details, though. 
'Outer Banks' will introduce three new characters in season 3
In the mean time, Netflix dropped a new breadcrumb for fans to dissect. We'll meet three new characters in season 3 of Outer Banks: Carlos Singh, Ryan, and Sofia.
Netflix says: "Andy McQueen [Jack Ryan, The Handmaid's Tale] is Carlos Singh, a ruthless Caribbean Don on a treasure hunt of his own. Lou Ferrigno Jr. [Stargirl, 9-1-1] is Ryan, Singh's top security officer. Fiona Palomo [Control Z, Gossip Girl: Acapulco] as Sofia, a self-identified pogue who forms a close connection to Rafe."
Rafe Cameron might get a redemption arc in season 3 and fans don't want it
While many fans were excited to learn the slightest thing about the new season, many got caught up on the plans for Rafe Cameron. "Congrats to them – although I don't think we need a Rafe redemption arc and love story," said a Reddit user. 
"Yes!" another Redditor agreed. "I get it that Drew is hot but Rafe is a psychopath who should not be romanticized. Also, people shipping him with Kie is the weirdest thing."
"We don't want a Rafe redemption arc!" one fan replied to the tweet announcing the new cast members. "Dude needs therapy not a girl thrown at him by the writers," reads another tweet.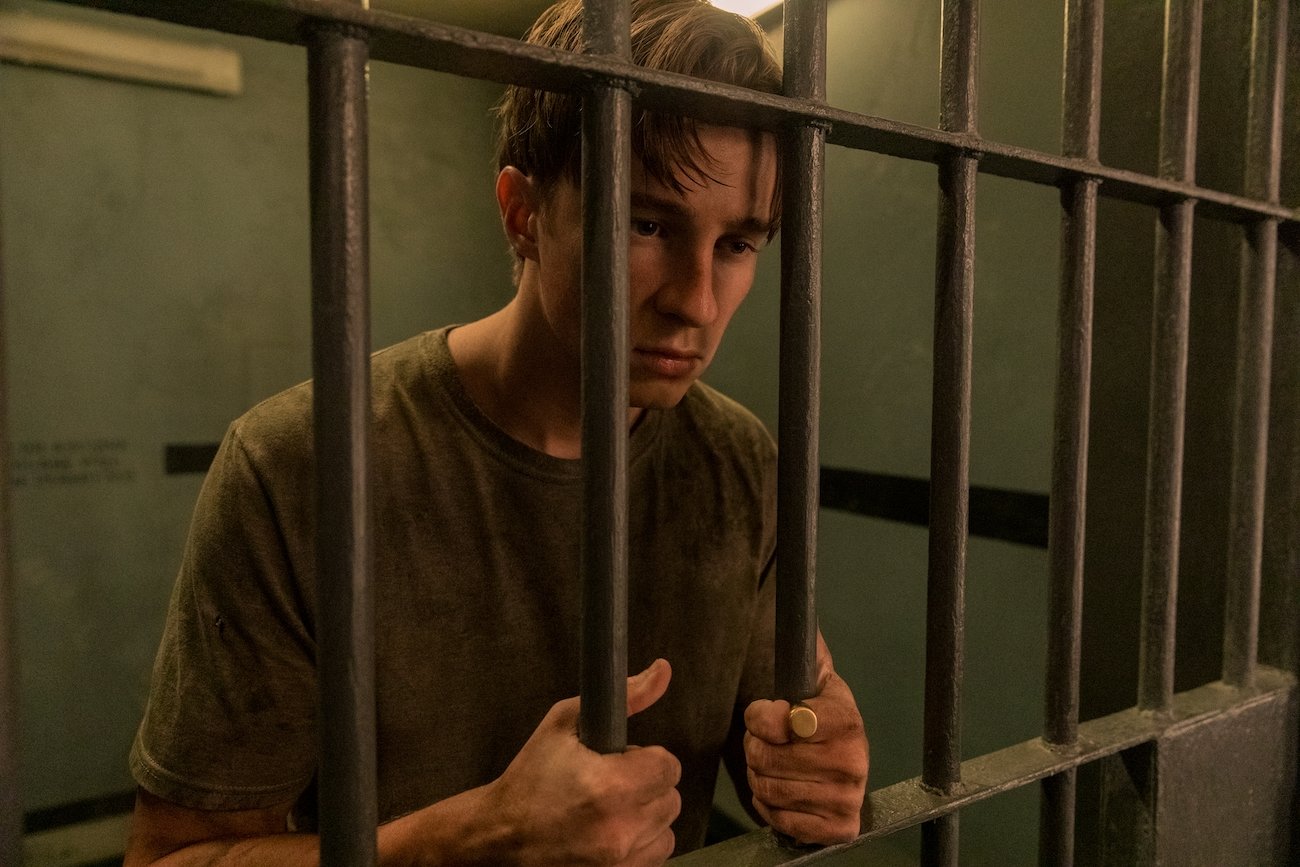 The official Outer Banks Twitter account tweeted: "sofia if you're listening… beware rafe, sweetie," fueling the idea the character would get too close for comfort to the evil Cameron sibling. Stokes replied: "Abortabortabort."
According to Palomo's IMDb page, she's only credited for the first episode of Outer Banks Season 3. That could change, but fans might not see much of the new character. They'll have to wait until new episodes drop on Netflix to find out for sure. 
Young John B. cast for season 3 of 'Outer Banks'
Coastal Talent, an agency in South Carolina, shared a photo on Facebook of the actor showrunners cast to play Young John B. in season 3. "Congratulations to NICO for booking the role of 'Young John B.' on Netfix's Outer Banks," the caption reads. 
We're assuming this means we'll get flashbacks from John B.'s childhood in the new season. Perhaps we'll get more insight about who his mother is or get to see adorable versions of other Pogues, too. 
Catch up on seasons 1 and 2 of Outer Banks on Netflix. 
RELATED: 'Outer Banks': Why Fans Are Convinced Drew Starkey Carries Season 2