'Outer Banks' Star Chase Stokes Talks About Working With Kygo on the Next Summer Anthem
Chase Stokes talks about his experience working with girlfriend and co-star Madelyn Cline on Kygo's next music video.
Chase Stokes and Madelyn Cline play an on-screen couple in the Netflix series Outer Banks. In reality, the duo recently went public with their relationship. 
Now, they're taking their relationship to new heights by starring in a music video together. Showbiz Cheat Sheet spoke with Stokes about working with Cline on Kygo's next music video.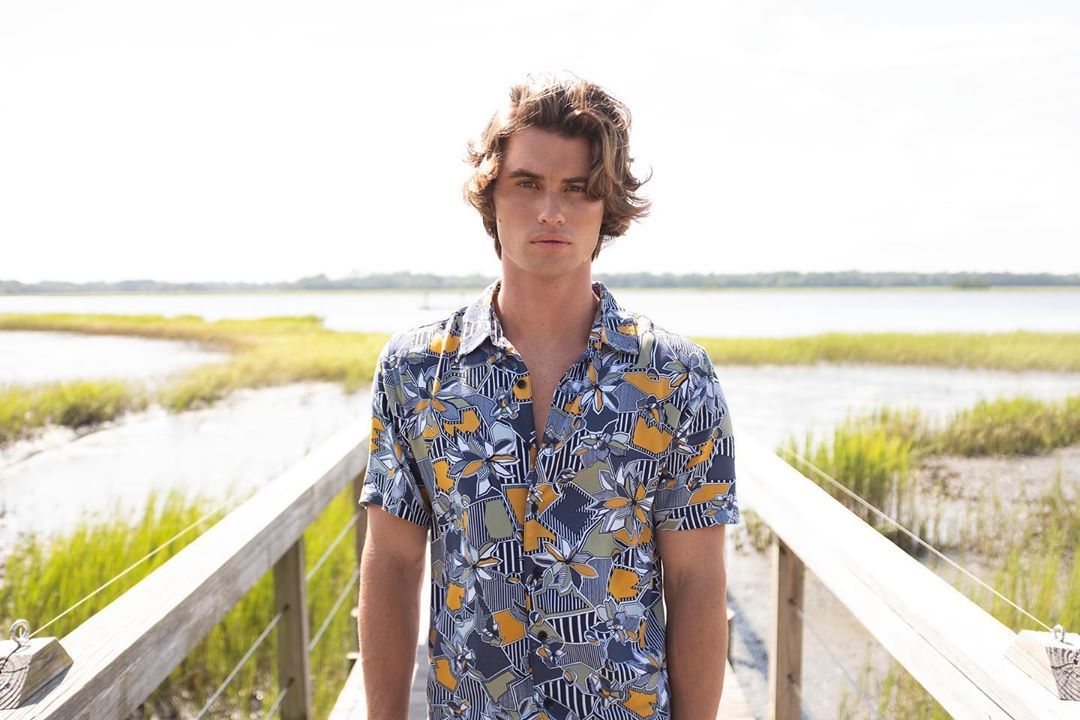 Kygo has been busy making bops
Kyrre Gørvell-Dahll — better known by his stage name Kygo — has had an interesting summer thus far. The Norwegian DJ worked with the music of greats like Tina Turner, Whitney Houston, and Marvin Gaye to create remixes of some of the most popular songs of the 1980s. 
"I couldn't be more excited to collaborate with Tina Turner, who is an icon that I grew up listening to," Kygo said in a statement (via New York Post).
[It] is one of my all-time favorite songs, so to have a chance to rework it has been a very special moment in my career. I love working around timeless vocals and although it's challenging to preserve elements of the original track and adding my own touch, I'm extremely happy with how it turned out!
Now, Kygo is working closely with Stokes and Cline on his next summer smash. 
Kygo is bringing the party to 'Outer Banks' 
As a collaborative artist, uniting different worlds is what Kygo does best. Stokes is a big fan of Kygo's music, so working with him on a video was beyond exciting. 
"[Outer Banks] is a summertime show, so to do something so summer-esque [is exciting]," Stokes said.
Learning he and Cline would be part of a music video was a thrill, but getting to work with someone as reputable as Kygo took their excitement to the next level. "To have somebody like Kygo who has put out absolute smash hits in general has been really cool," Stokes added.
For Stokes, the collaboration with Kygo just made sense. "He has that sort of timeless, summertime feel, so it just seemed like a fun matchup," the Outer Banks star said. "For [Madelyn] and myself to jump into that world and do that has been really cool." 
The music video is being filmed safely during the quarantine 
Right now, the entertainment world is at a complete standstill. Stokes and his castmates can't return to work — something that's especially bumming for Stokes, who is eager to get back into the John B. groove.
"I'm just trying to be responsible and stay somewhat isolated with select people so that when the time comes and I know that I'm not putting anybody in harm's way, I can go back to work and do some fun stuff," Stokes shared. 
For now, Stokes and Cline are making their own fun in quarantine. Stokes assured us they're working as safely as they can to film for the Kygo music video in North Carolina. 
"We're following all of the coronavirus regulations and requirements by the CDC and the film industry as a whole," Stokes explained. "We're really taking it slow, doing testing every single day, and using all of the different zoning protocols to really make sure that we're doing everything the right way." 
Stokes couldn't say much else about the music video or its release. But considering the song is another "summer anthem," it'll likely be released soon.