'Outer Banks' Star Chase Stokes Raises Eyebrows With Story About His Old Restaurant Job
Outer Banks became an instant hit on Netflix during quarantine in summer 2020, putting Chase Stokes and his Pogue co-stars in the spotlight. While the actor's romance with his castmate Madelyn Cline has drawn attention, so has his personal life.
With the TV show's success, Stokes has garnered quite the fan base who want to learn more about his background. He recently shared a story about his work history before Outer Banks, and one admission has some fans scratching their heads.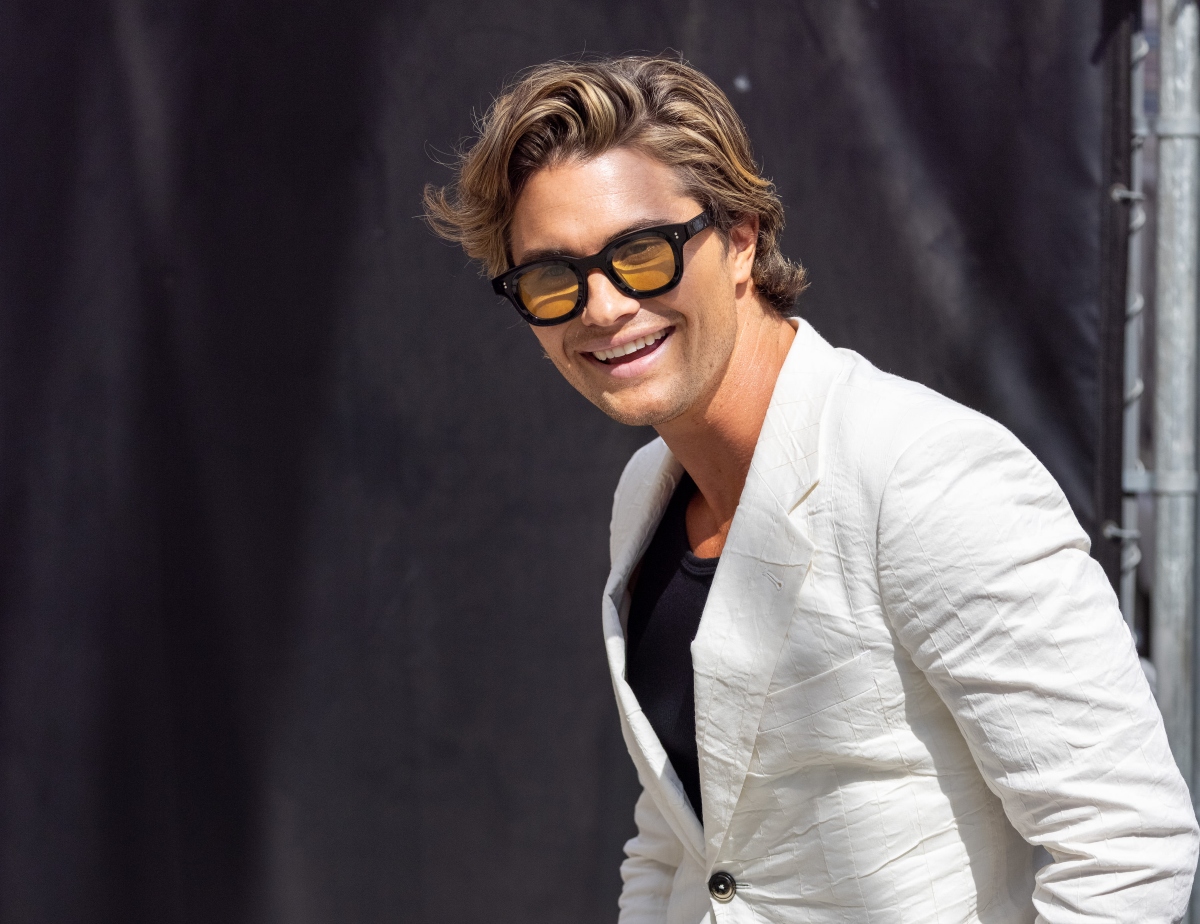 Chase Stokes coerced restaurant boss to keep him on staff
Chase Stokes appeared on Jimmy Kimmel Live! with Anthony Anderson as a substitute host and discussed his role as John B on the hit Netflix show. But the pair also chatted about his previous jobs and his experience living with low funds. At one point, Stokes spent two months sleeping in his car in a parking garage under the Chinese Theatre in Los Angeles. And he had trouble paying rent.
During his conversation, he also mentioned getting fired from one job at a restaurant after lying about his credentials. However, he turned it around on the owner.
"I confronted the dude because he fired me," said Stokes. "So I went down to his office, and there were some things going on in this restaurant, and I had video of it. I said, 'If you don't pay me for the next four months, I'm turning you in to the authorities.'" Anderson pressed him for details, but Stokes didn't want to go down that road.
"I don't want to die. So, here's the thing, if I say this in person, I don't know if I'll last for the next two to three days…" Stokes received payments from the man, but it didn't prevent his eviction. However, he snagged the Netflix gig soon after.
Some fans concerned Stokes allegedly engaged in a crime
Stokes' interview is on YouTube where commenters homed in the restaurant tale. Some compared him to his character John B, and others were stunned. "Did he just confess on public television to blackmail ?!," wrote one viewer, with others sharing that sentiment.
Another said, "Just casually talking about blackmailing someone on tv…" A few wondered whether he was joking or just made the whole story up. And one fan expressed concern: "I'm a little worried for him now after he confirmed all that lmao." And a handful of Stokes' fans praised him for being honest. One thing is certain, the public will not find out what he recorded.
Stokes will be at the center of 'Outer Banks' Season 2
Outer Banks entertained viewers with its treasure-hunting lore and small town class war in season 1. Now, the journey will continue when season 2 arrives on July 30, pulling viewers back into the Pogues' search for wealth and vindication.
After their near-death escape, John B and Sarah's (Madelyn Cline) adventure takes them to a tropical location. According to a Netflix press release, the pair are now outlaws.
Two finds John B & Sarah on the run – and in over their heads – in the Bahamas. New friends also bring new foes as they're back on the trail of the gold, while the stakes for Kiara, Pope, and JJ rapidly escalate at home. The $400M is still in the game, but will the uncovering of a new-found secret reunite the group for a fresh mission? The adventure of a lifetime awaits, but uncharted waters ahead mean our Pogues must do all they can to make it out alive.
Stream 10 new episodes of Outer Banks on Netflix on July 30 and stay tuned for more anecdotes from Chase Stokes.