'Outer Banks': The 2 Things Chase Stokes Hopes Viewers Get From Watching the Show
Yes, Outer Banks is an adventurous teen drama that features a treasure hunt, feuding social classes, and hunky surfer-types. But for Chase Stokes, the show is about more than that. There are two critical messages Stokes wants Outer Banks fans to take away from watching the Netflix series.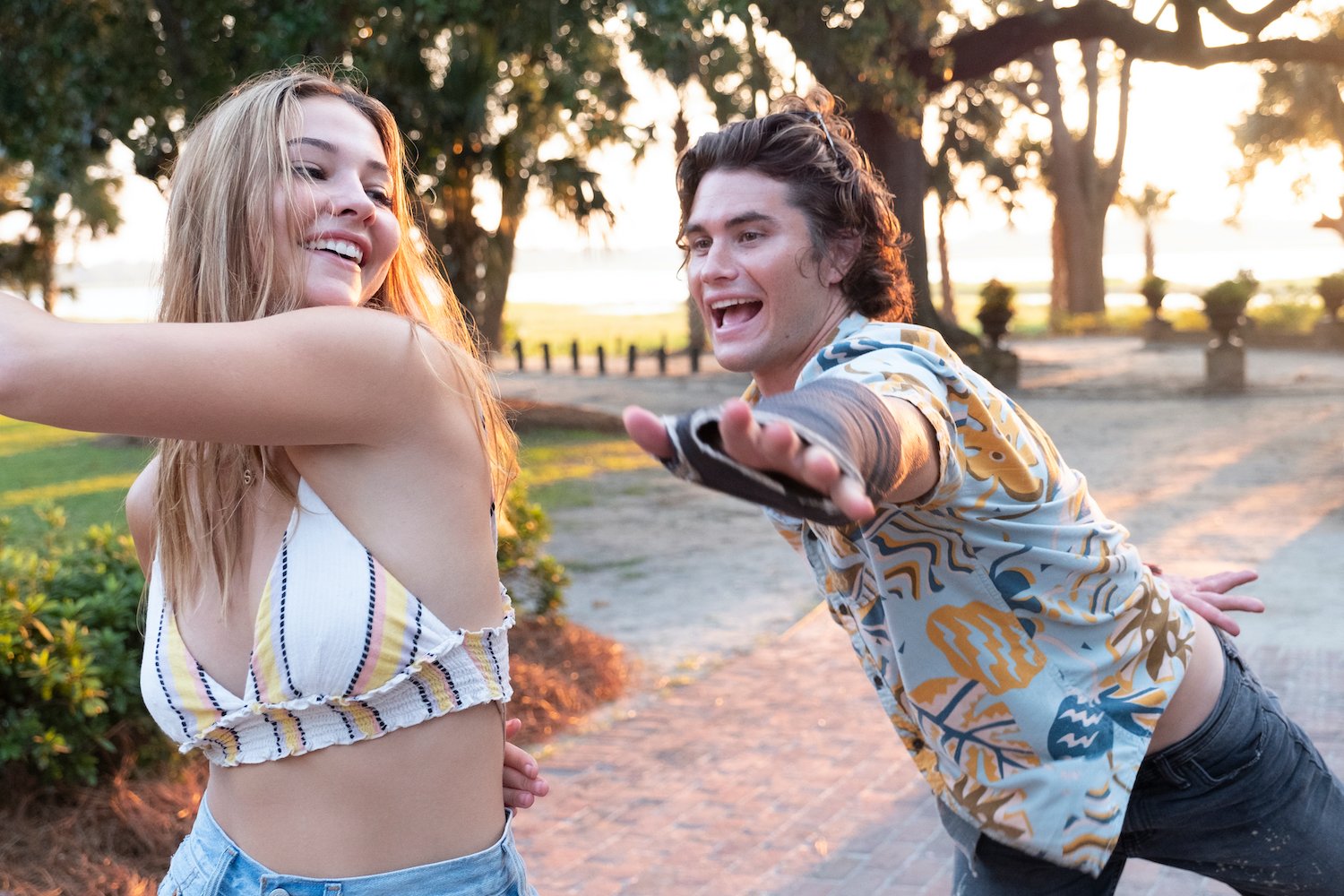 Chase Stokes is humbled to play John B.
Stokes couldn't be happier playing heartthrob John B., even though he initially wanted to turn down the role. 
"It's one of those really fun projects where not only is it a fun character and not only is everyone great [to work with], but the story [is] so interesting," he told Showbiz Cheat Sheet.
"I'm so blessed to work with such great creators. The magic of the show [is] just letting them do their work, and their work has obviously turned into something really awesome." 
Thanks to his leading role in Outer Banks, Stokes is now in the same class as some of Netflix's other heartthrobs, including To All the Boys I've Loved Before's Noah Centineo and Dumplin's Luke Benward.
"To be in that category is awesome," Stokes told TMRW. As much as he enjoys playing the romantic lead, Stokes hopes viewers are taking away more from the series than his good looks. 
Chase Stokes hopes 'Outer Banks' fans understand the importance of true friendship 
At its core, Outer Banks is a show about friendship. John B. leads the Pogues, a group of teens from the less-affluent side of the island. They may not have much, but having each other makes them the wealthiest people in the world. 
"I think the most important thing to me is being truthful with your friends and finding a friend group that you can truly be yourself with," Stokes told V Man. "And I think especially for the younger generation, we've lost that true art of friendship and everything is so hyper-focused on social media and on our image and what we project out into society versus just being present with the people around us." 
Eagle-eyed fans might have noticed this, but the Kooks and Pogues don't use cell phones in the show. These devices were purposefully left out of the series to drive home the importance of friendship — something that seems to be lacking amongst today's teens. 
Chase Stokes wants 'Outer Banks' viewers to treat women with respect
Of course, there's a romantic aspect to Outer Banks. John B. falls in love with Sarah Cameron (Madelyn Cline), who happens to have a boyfriend, Topper (Austin North). 
Perhaps the biggest difference between Sarah's relationship with Topper and her relationship with John B. is that Topper treats her like a possession. John B. treats her like a person. 
Stokes hopes that this comparison in the series helps viewers see the importance of treating women with respect. 
"John B. respects Sarah's boundaries and he respects the way that she wants to go about the things that she wants," he explained to V Man. "I don't think we see enough of that in today's world for younger guys to look at."
For Stokes, he feels a responsibility to demonstrate how women should be treated through his character. He hopes John B. can be the example of a gentleman for the next generation.