'Outer Banks': Showrunner Jonas Pate Reveals What to Expect in Season 2
Outer Banks fans are excited about the prospect of another season. Fortunately, one of the series' creators, Jonas Pate, has some insight as to what fans can expect in the unconfirmed Outer Banks Season 2.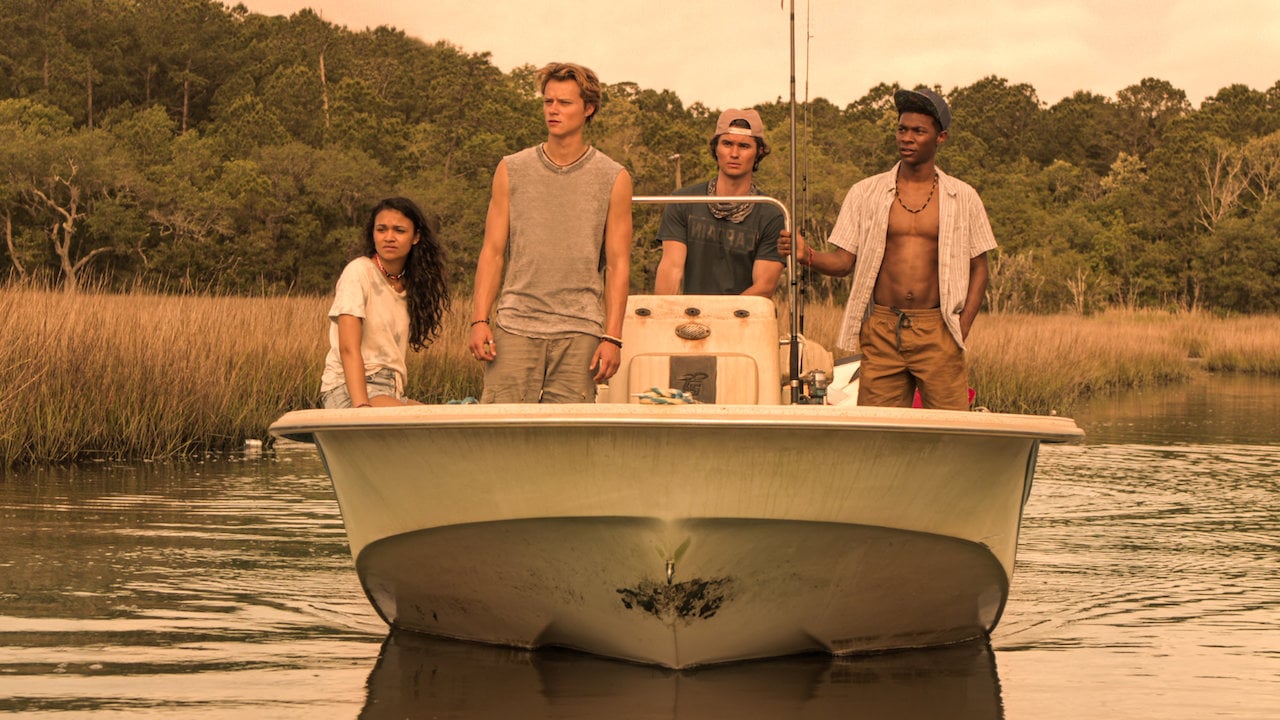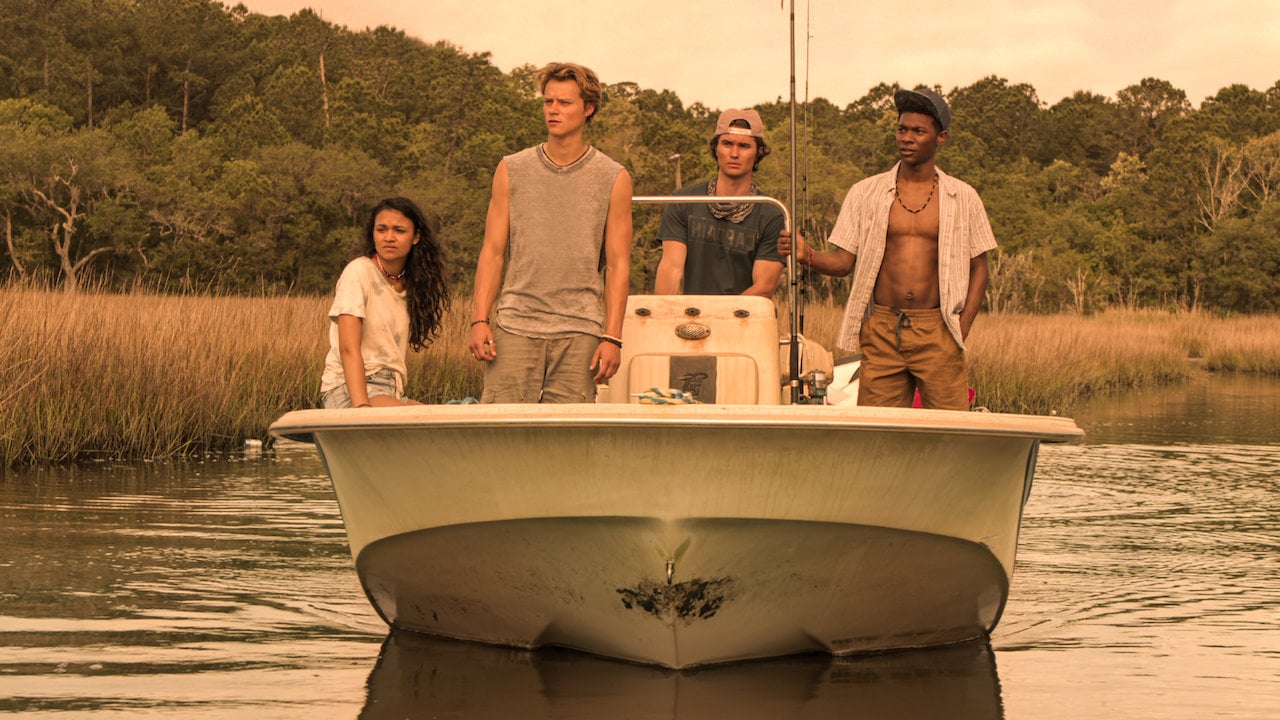 RELATED: 'Outer Banks': Why Fans Think Madelyn Cline and Chase Stokes Are Dating
'Outer Banks' Season 1 recap 
In season 1 of Outer Banks, John B (Chase Stokes) and his fellow Pogues J.J. (Rudy Pankow), Pope (Jonathan Daviss), and Kiara (Madison Bailey) search for the $400 million in gold that sunk with the Royal Merchant ship. Throughout the season, there's some forbidden "Pogue-on-Pogue macking" and numerous demonstrations of the strained relationships between social classes.
The main villain in season 1 is Sarah Cameron's (Madelyn Cline) father, Ward (Charles Esten), who manipulates John B to find the gold, then steals it from under him — but not before John B learns the truth about his father's death. 
RELATED: 'Outer Banks': Everything the Series Gets Wrong About Outer Banks, North Carolina
Season 1 concludes with Ward framing John B for murder. After an island-wide search, John B and Sarah Cameron sail directly into the middle of a tropical storm. The two miraculously survive and find themselves on a boat headed to Nassau.  
'Outer Banks' creators are already writing another season
Despite Netflix's lack of confirmation, Pate says he and fellow creators Josh Pate and Shannon Burke already have big plans. "Ever since we started, we always viewed [Outer Banks] as something that was probably like a four-season, maybe five-season show, but definitely four seasons," Pate told Entertainment Weekly. "We've sort of long-arced it out pretty far. I'm just hoping that we get a chance to actually tell those stories."
Together, Pate and his team have been working on scripts for season 2, which were green-lit by Netflix before season 1 was even released.
Season 2 'Outer Banks' will take place in the Bahamas
By the end of season 1, fans know John B and Sarah are on their way to the Bahamas — but the rest of the Pogues don't. "The Pogues think that John B and Sarah are dead," Pate admitted. "[That gives] us some dramatic possibilities that we could explore before we get them all reunited." A terrifying thought, yes, but Pate says the Pogues will eventually have to reunite. "We love that part of the show, having the Pogues together. That's when we feel like this show is working the best."
As for season 2's setting, fans think it could be primarily in Nassau. "We'll definitely have at least a part of season 2 that'll take place in the Bahamas, but it'll all come back to the Outer Banks because that's our spiritual home," Pate clarified, adding: "We'll get back to the Outer Banks pretty quickly, but there'll be definitely an episode or two that that has some Bahamas in it." 
The Kooks will play a bigger role in season 2
Throughout season 1, many of the Kooks — including Sarah Cameron's ex-boyfriend, Topper (Austin North), and her older brother, Rafe (Drew Starkey) took a back seat. That is until Rafe shoots and kills Sherrif Peterkin (Adina Porter) to prove himself worthy to his father.
RELATED: 'Outer Banks' Wasn't Chase Stokes and Madelyn Cline's First Netflix Appearance
"We want to continue to develop Rafe's pathology as he starts to come apart after [murdering] Peterkin," Pate explained. "So he'll play a big part in season 2, for sure. And we really love the performance that [Austin North] gave as Topper, so he's going to play a pretty big role as well. A big debate will be whether he does the right thing or the class thing, so that'll be an ongoing story line in season 2."
Season 2 of 'Outer Banks' will feature new mysteries
Aside from the gorgeous cast, much of the appeal of Outer Banks comes from the compelling narratives. In season 1, the Pogues dive into the mystery of John B's father's disappearance and finding the missing $400 million. In season 2, Pate says fans can expect new mysteries and new villains, too. "It all comes off the same spine of the same story [in season 1], but it branches out in ways that hopefully the audience won't see coming." 
Stay tuned to Showbiz Cheat Sheet for updates.