'Outer Banks': Will Chase Stokes and Madelyn Cline's Relationship Status Impact Season 3?
Outer Banks cast members Chase Stokes and Madelyn Cline have been a couple since 2020. But since rumors have surfaced of Stokes and Clines' alleged breakup, many Outer Banks fans are curious about their relationship and what kind of impact it could have on season 3. Here's what we know.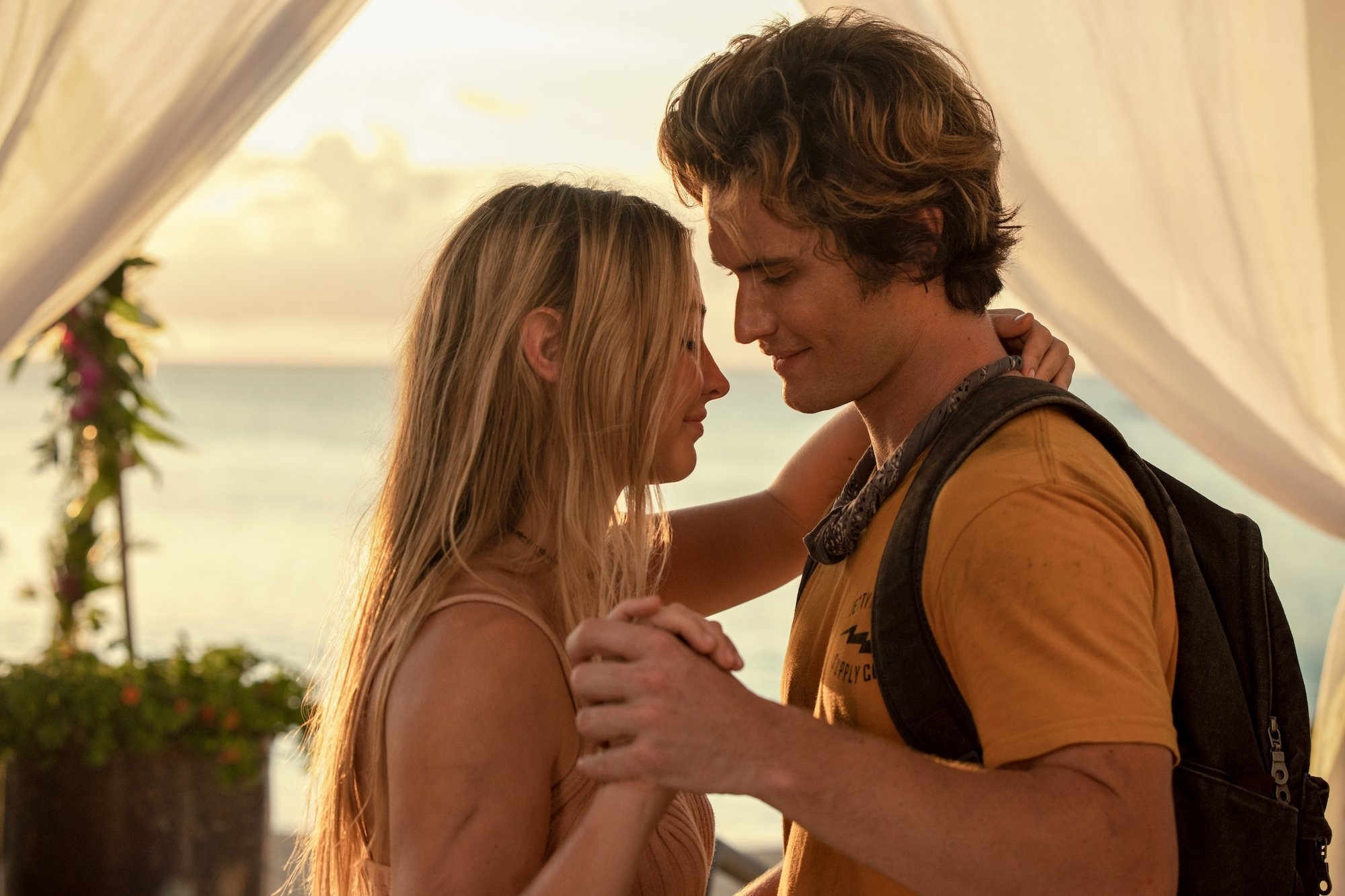 Chase Stokes and Madelyn Cline met on the set of 'Outer Banks' 
Stokes and Cline hit it off while filming season 1 of the Netflix series. Contrary to popular belief, the two met for the first time on the Outer Banks set — not the set of Stranger Things. 
Shortly after season 1 premiered on Netflix, the couple announced their relationship to fans. Since then, Stokes and Cline have worked hard to keep their professional relationship separate from their romance. 
Actors in 'Outer Banks' keep their relationship off the set
Stokes and Cline may play a couple onscreen, but they have a very real relationship outside of the show. "We started with business first, and then everything sort of took shape afterward," Stokes told TMZ in July 2021. "We save everything for at home that needs to be at home, and everything else outside of that is work-related."
Separating "business" from "pleasure" has worked thus far for the couple. "I think we've navigated it really well," Cline told Elle in August 2021. "In the first season, we all started out as friends, and we established this from a working relationship. And then in season 2, we came back to it as a couple." 
Going into season 2, Cline says she and Stokes set boundaries, aware of how much their relationship can impact the people around them. "I hate that," she added. "I wouldn't want that at all." Having these healthy boundaries makes it unlikely their relationship will impact their professional relationship on the set of Outer Banks, let alone future seasons of the show.
Madelyn Cline celebrates Chase Stokes' birthday on social media 
On Sept. 16, Stokes celebrated his 29th birthday. "Happiest birthday to you, nerd," the 23-year-old shared on her Instagram Stories. Her posts came as a shock to those Outer Banks fans who were convinced the couple broke up thanks to a blind item on the gossip account Deux Moi. 
Contrary to the gossip accounts' posts, Stokes and Cline appear to be more in love than ever. What's more, Stokes didn't appear to let the rumors impact his birthday celebrations.  
"Another trip around the sun," Stokes captioned a photo on his Instagram account. "Very thankful for everybody who has sent me messages, tagged me in things, and showed so much love. Thank you. Yes, I know. I'm old. Get over it."
'Outer Banks' Season 3 release date updates 
Netflix has yet to confirm a third season of Outer Banks officially. However, showrunners Jonas Pate and Shannon Burke have spoken about the future of the series. 
"Ever since we started, we always viewed [Outer Banks] as something that was probably like a four-season, maybe five-season show, but definitely four seasons," Pate explained to Entertainment Weekly in April 2020. "We've sort of long-arced it out pretty far. I'm just hoping that we get a chance to actually tell those stories."
"I'm not sure if we should be talking about this yet," Burke told Entertainment Weekly in July 2021. He went on to say John B.'s relationship with his father "may be the spine" of season 3 if and when it gets confirmed.
If Outer Banks gets renewed for another season, it will probably drop sometime in 2022. Stay tuned to Showbiz Cheat Sheet for updates on the Netflix series.