'Outlander': The 12 Most Gut-Wrenching Moments in the First 5 Seasons
Outlander is an epic time-traveling fantasy drama with love and romance, plus "a little bit of brutality, action, and politics." That's how star Caitriona Balfe (Claire Fraser) describes the popular show based on Diana Gabaldon's book series. What she didn't mention was the number of heartbreaking moments that make fans ugly cry — and there are a lot of them.
Grab your box of Kleenex, because we're counting down the 12 most gut-wrenching moments in the first five seasons of Outlander.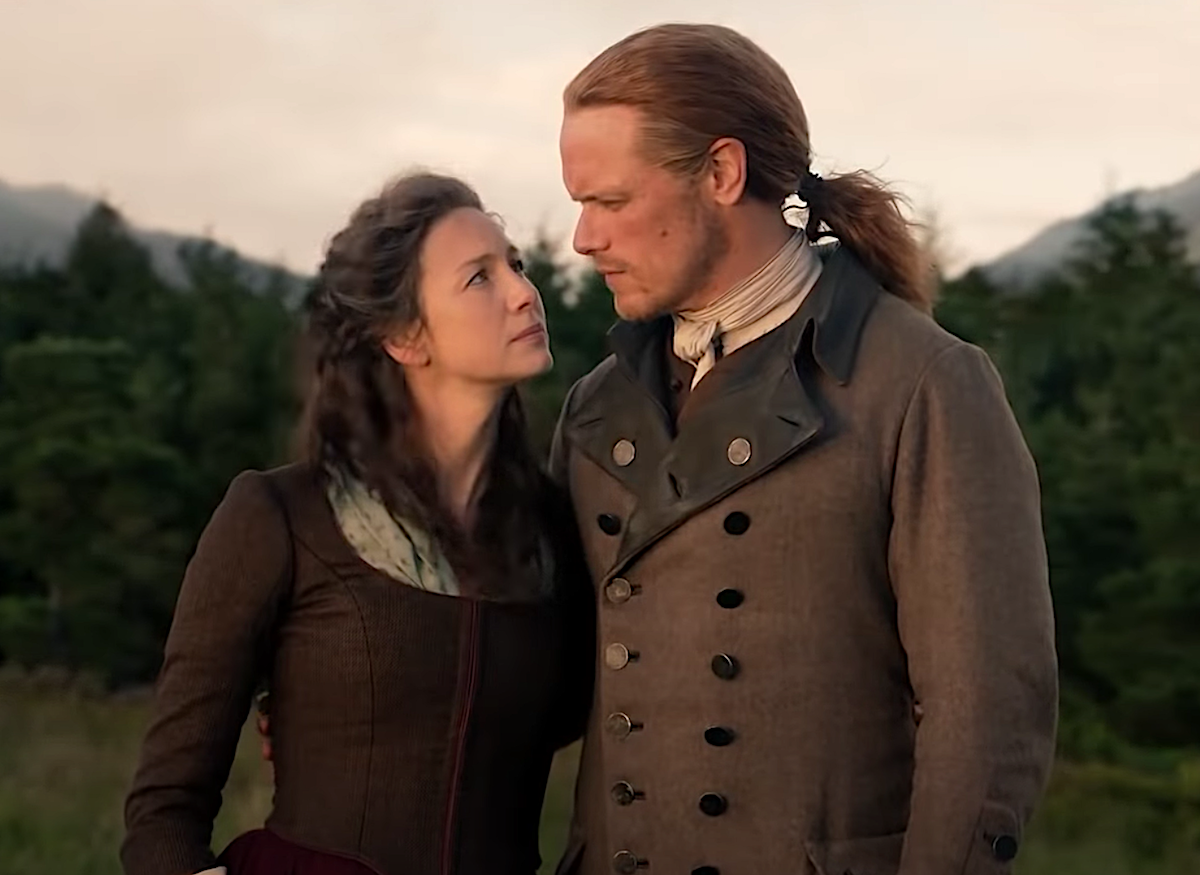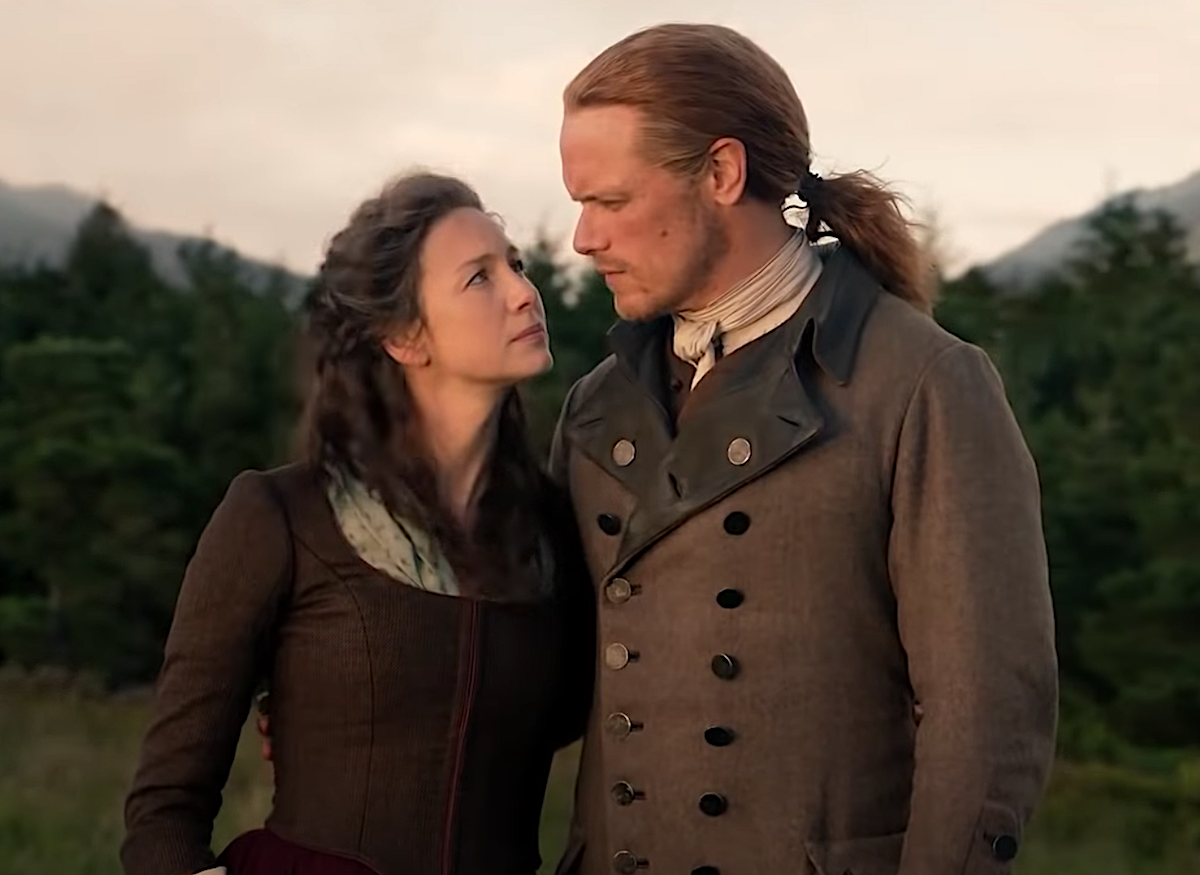 12. Lord John Grey's confession of love during season 4 of 'Outlander'
In Season 4, Episode 6, "Blood of My Blood," Outlander fans were delighted to see the return of Lord John Grey (David Berry). When he arrives at Fraser's Ridge with Jamie's (Sam Heughan) son Willie, Lord John falls ill and is forced into quarantine as Claire takes care of him.
In his feverish state, John confesses to Claire that he's in love with Jamie and that he envies her relationship with him. This admission of unrequited love is heartbreaking. But Claire does her best to remind him that he will always have a piece of Jamie because he is raising his son.
11. Roger loses his voice
When Roger (Richard Rankin) is captured as a traitor ahead of the Battle of Alamance Creek, he's beaten and turned over to the British. When the battle is over, Jamie spots Roger hanging from a tree, but is able to save him.
This shocking and heart-breaking moment leads to the Starz hit exploring Roger's post-traumatic stress. He struggles to find his voice after the hanging, and he's not the father and husband he used to be. As Roger faces the impossible task of overcoming such extraordinary circumstances, fans can't help but feel crushed for the historian.
10. Stephen Bonnet assaults Brianna
The first of many assaults on this list, Stephen Bonnet's (Ed Speleers) assault of Brianna (Sophie Skelton) in season 4 came after she time-traveled to the 18th century in an attempt to save her parents. After Brianna reunites with Roger and they are united via handfasting, the couple fights and parts in anger.
This is when Brianna comes across Bonnet, and she notices her mother's ring. She tries to get the ring back, but it leads to Bonnet brutally assaulting her in one of the series' most stomach-churning moments.
9. Fergus loses his hand
Fergus (César Domboy) became an immediate fan-favorite when Jamie and Claire adopted him. Formerly known as Claudel, the young French boy grew up in a brothel before Jamie hired him as a pickpocket and spy.
Fergus has remained extremely loyal to Jamie throughout the progression of their relationship. And he even lost his hand trying to protect him. When he was 15-years-old, Fergus was on his way to visit Jamie, who was hiding out in a cave near Lallybroch. When he encounters redcoats who are looking for the Highlander, Fergus taunts them in an attempt to grab their attention and steer them away from Jamie's hiding place.
But during a small scuffle, one of the British soldiers uses his sword to cut off Fergus' hand. Jamie witnesses this, but is unable to save him from permanent injury. Jamie then promises to take care of Fergus for life. And the two are still fighting by each other's side more than 20 years later.
8. Saying goodbye to Murtaugh in 'Outlander' season 5
The Outlander TV series gave fans a lot more time with Murtaugh (Duncan Lacroix) than Gabaldon gave them in the books. It was inevitable that the character was going to die, but that didn't make the moment any easier to witness. In Season 5, Episode 7 "The Ballad of Roger Mac," Jamie and Murtaugh are on opposite sides in the Battle of Alamance creek.
But all of that becomes irrelevant when Murtaugh falls victim to gunfire. Jamie runs to Murtaugh's side — wearing his red coat — and refuses to release him from his oath. "You cannae leave me," he says. Heughan's performance in this scene is incredible, as Jamie struggles to accept his godfather's death and is forced to say goodbye.
7. Claire leaves Brianna to find Jamie
Claire honored her promise to Frank (Tobias Menzies) over the years they raised Brianna together. She told him that as long as he was alive, she would not look through the history books in an attempt to find Jamie. When Frank dies in a car accident, Claire eventually tells Brianna that he wasn't her real father.
This was difficult news for Brianna to hear. But, she convinces her mother to travel back through the stones to find Jamie. At the time, the mother and daughter both believe this will be their last time seeing each other.
Claire tells Brianna it will be heartbreaking to miss her wedding and the birth of her first grandchild. But the Harvard-educated engineer promises her mother she will be just fine.
"I've been trying to figure out if I'm more Fraser or Randall," Brianna said. "And I realized, I'm more you than I am either of my fathers. And if I can turn out to be half the woman you are, then I'll be fine."
6. Jamie catches Black Jack Randall assaulting Fergus
This difficult scene features the sexual assault of a child, which makes it an extremely delicate subject. The heartbreaking moment happens in season 2 when Jamie walks in on Black Jack Randall (Tobias Menzies) raping Fergus. Which, of course, was insanely traumatic for the young boy. It's also the moment that Jamie realizes he can't keep a promise he made to Claire.
She wanted to keep Black Jack alive until he had a child, to guarantee that her first husband Frank would be born. But when Jamie — who was also one of Black Jack's sexual assault victims — sees what is happening, it leads to a duel.
Not knowing why Jamie has agreed to a duel with Black Jack, Claire tries to stop it. Which causes her to go into early labor (More on that in a moment). Eventually, Fergus tells Claire the story of what happened, making this one of the most heartbreaking moments in Outlander.
5. Claire escapes to a 1960s dream to survive
The entire season 5 finale — "Never My Love" — is a gut-wrenching and shocking episode. When Claire is kidnapped and repeatedly assaulted by Lionel Brown and his men, she survives the horrific ordeal by escaping to a dream.
Claire imagines herself at Thanksgiving in the 1960s, surrounded by her family and friends. This includes Jamie, Fergus, Marsali, Ian, Aunt Jocasta, and the deceased Murtaugh wearing groovy 1960s fashion.
To distance herself from the trauma that is happening, Claire dreams that she is safe in Jamie's arms, in one of the most beautiful and heartbreaking moments of the entire series. When Jamie finally arrives and sees what the group has done to Claire, it's absolutely shattering. He proceeds to massacre all of them before taking his wife back to Fraser's Ridge.
4. Black Jack assaults Jamie at Wentworth Prison in season 1 of 'Outlander'
Black Jack Randall is one of the most despicable characters in all of Outlander. He did a lot of horrible things to Jamie and Claire during the first two seasons. And some of those horrible things aren't easy to watch, much less talk about.
When Randall captures and holds Jamie at Wentworth Prison, Claire breaks in to save him. She finds her husband has already been the victim of horrific torture, and then she ends up trapped herself.
To save Claire, Jamie gives Black Jack access to his body. Which is something the villain has wanted for years, thanks to his sick sexual obsession with the Scot. These episodes are absolutely brutal, and not the best option for repeat viewing. But they make the connection between Jamie and Claire extremely clear, while explaining their absolute hatred for Randall.
3. The loss of baby Faith
In Season 2, Episode 7 "Faith," it was finally time for the birth of Jamie and Claire's first child. But it was not the joyous event that fans had hoped for. In one of the most gut-wrenching episodes in all of Outlander, Claire goes into premature labor after watching Jamie duel Black Jack Randall. Something he promised he wouldn't do.
The duel leads to Jamie's arrest. And the couple's daughter — who they've named Faith —  is stillborn. Claire blames the loss on Jamie's fight with Black Jack, and she nearly dies because of it.
When Claire does finally return home, she continues to blame Jamie for Faith's death until she learns the truth about why he broke his promise and fought Black Jack in the first place.
2. Jamie rides away from Helwater
In Season 3, Episode 4 "Of Lost Things," Claire is back in the 20th century raising Brianna with Frank in Boston. While Jamie is at Helwater working as groomer Alexander Mackenzie for the Dunsany family.
Daughter Geneva blackmails Jamie into sleeping with her before her wedding night. Which results in the birth of his son Willie. But Geneva dies in childbirth, and Jamie kills her husband — the Earl of Ellesmere — to save Willie's life.
Unable to claim the boy as his own, Jamie continues to work at Helwater and forms a bond with his son. But the Highlander starts to worry that people will see the resemblance between him and Willie, so he decides to leave. As he rides away — leaving Willie in the hands of Lord John Grey and Geneva's sister — Jamie refuses to look back. Meanwhile, Outlander fans everywhere are left sobbing.
1. Jamie forces Claire to go back to the future in the 'Outlander' season 2 finale
The final episode of season 2 — titled "Dragonfly in Amber" — features the most heartbreaking scene in the first five seasons of Outlander. As the Battle of Culloden approaches, Jamie insists that Claire return to the 20th century for the safety of their unborn child.
The love between Jamie and Claire is undeniable. But their efforts to stop the Battle of Culloden have failed, and Jamie expects to die on the battlefield. He can't leave Claire and his baby alone in the 18th century, so he chooses the wellbeing of his wife and child over his own.
He doesn't want to live without her, but Jamie forces Claire to go back through the stones. Which she does reluctantly. The glances between the two lovers and their whispered promises are an absolute punch to the soul.
Season 6 of Outlander is expected to premiere in February 2022 on Starz.