'Outlander': 5 of Brianna's Most Meaningful Moments on the Series
Outlander season 6 is currently in production. So, it will be a while before fans get to dive back into the Fraser family drama. But in the meantime, why not kill the time by revisiting some of the show's iconic scenes. Here are some of Brianna's most emotional moments in the series.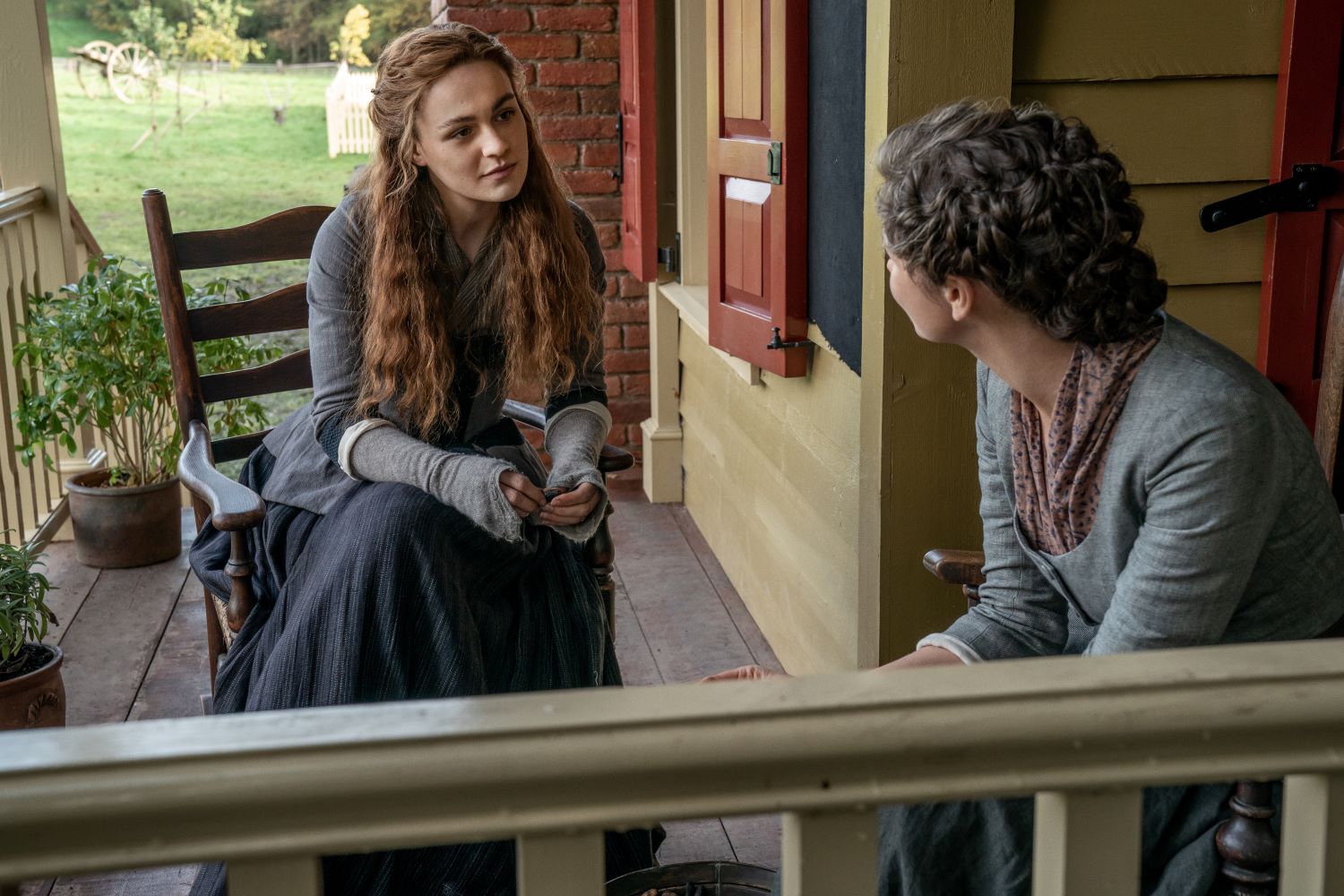 1. When Brianna kisses Roger for the first time on 'Outlander'
Before they were Fraser Ridge's second-favorite it-couple, Brianna (Sophie Skelton) and Roger (Richard Rankin) were close friends just discovering their spark. In season 3, episode 4, while the two discuss Claire's (Caitriona Balfe) journey into the past, Roger admits that he doesn't want Brianna to leave Scotland and go back to Boston. 
Overcome by his sweet words, Brianna gives him a surprise kiss. This is the moment when the two realize their feelings for each other. And it leads to their tumultuously passionate romance. 
2. When Brianna meets Jaimie for the first time
Brianna travels back 200 years in search of her parents. She had only heard about her father, Jamie Fraser (Sam Heughan) from Claire. But in season 4, episode 9, she finally comes face to face her dad. 
In the scene, Brianna approaches Jamie from behind and confirms his name. He doesn't recognize his daughter at first, but Jamie is shocked when she tells him her name. The two share a tearful reunion, and it's in this moment that Brianna forges a new bond and relationship with Jamie.  
3. When Brianna and Roger are reunited in 'Outlander' season 4
After making it to the past, finding each other, and getting married through a handfast ceremony, Roger and Brianna are ripped apart when a native tribe takes Roger. Jamie and Claire travel far and wide to find him. And eventually, after Young Ian (John Bell) offers his service to the tribe, Claire and Jamie bring Roger back to Riverrun. 
In season 4, episode 13, Brianna, who has just given birth to their young son, Jeremiah, has no clue whether Roger is dead or alive. But when she sees him coming toward Riverrun, she's filled with relief and joy and runs out to see him. 
4. When Brianna learns that she has a brother in 'Outlander' season 5
While Claire was in the future, Jamie was released from jail and posted to work for a wealthy family. A reluctant tryst with one of his master's daughters results in Jamie having a secret son. Eventually, Lord John (David Berry) adopts the young boy and raises him as his own, all while keeping Jamie in the loop about his son. 
In season 5, episode 11, Jamies sits down with Brianna and tells her about her half-brother. Jamie opens up to her in a way he hasn't before. And the moment seems to bring the father and daughter closer together. 
5. Brianna and Roger's Wedding on Fraser's Ridge
After several ups and downs in their relationship, Brianna and Roger finally recognized that their love transcends time. In the season 5 premiere, the two tie the knot in their new home on Fraser's Ridge.
The wedding ceremony is beautiful. And it feels like its the first time Brianna feels at home and at peace.