'Outlander': 7 Questions Fans Need Answered in Season 7
'Outlander' Season 7 will need to wrap up some major storylines from the truncated season 6 before moving on to stories from Diana Gabaldon's seventh book.
Outlander season 7 is officially in production, and it's expected to premiere later this year or in early 2023. When the time-traveling drama does finally return to Starz, it will need to wrap up some major storylines from the truncated season 6 before moving on to stories from Diana Gabaldon's seventh book An Echo in the Bone. Here are seven questions fans need answered when Outlander returns for season 7.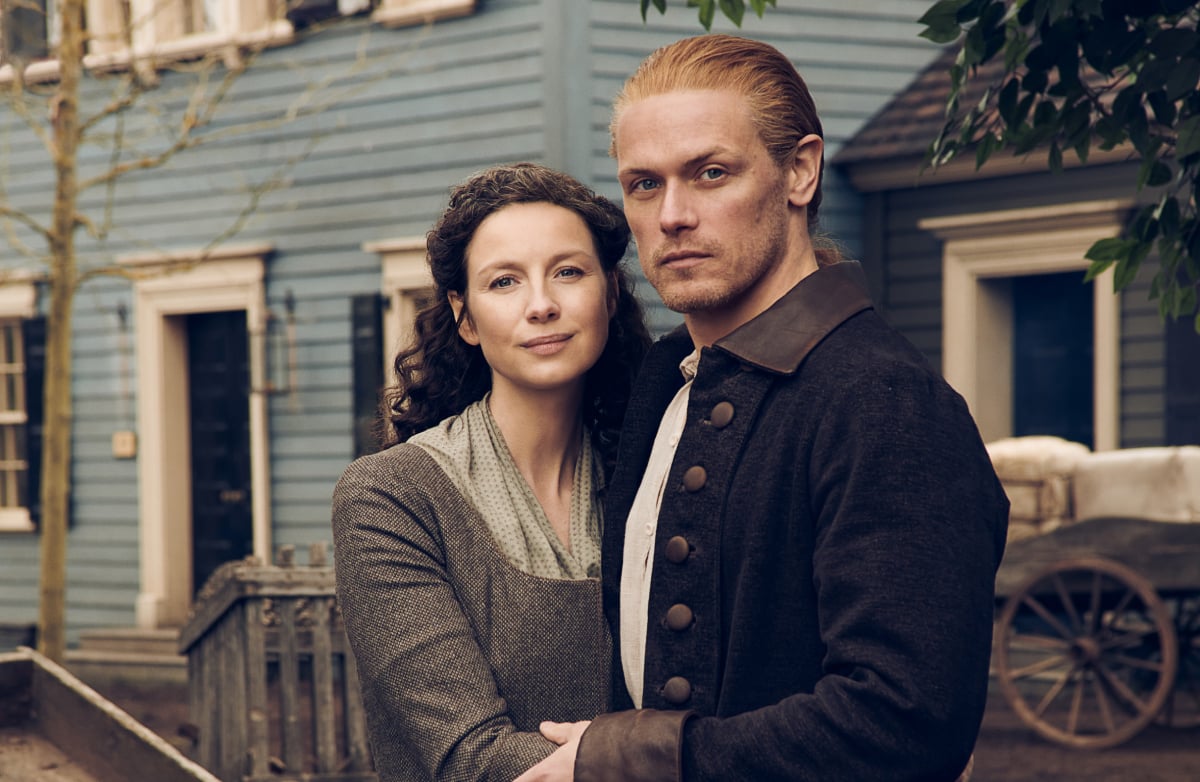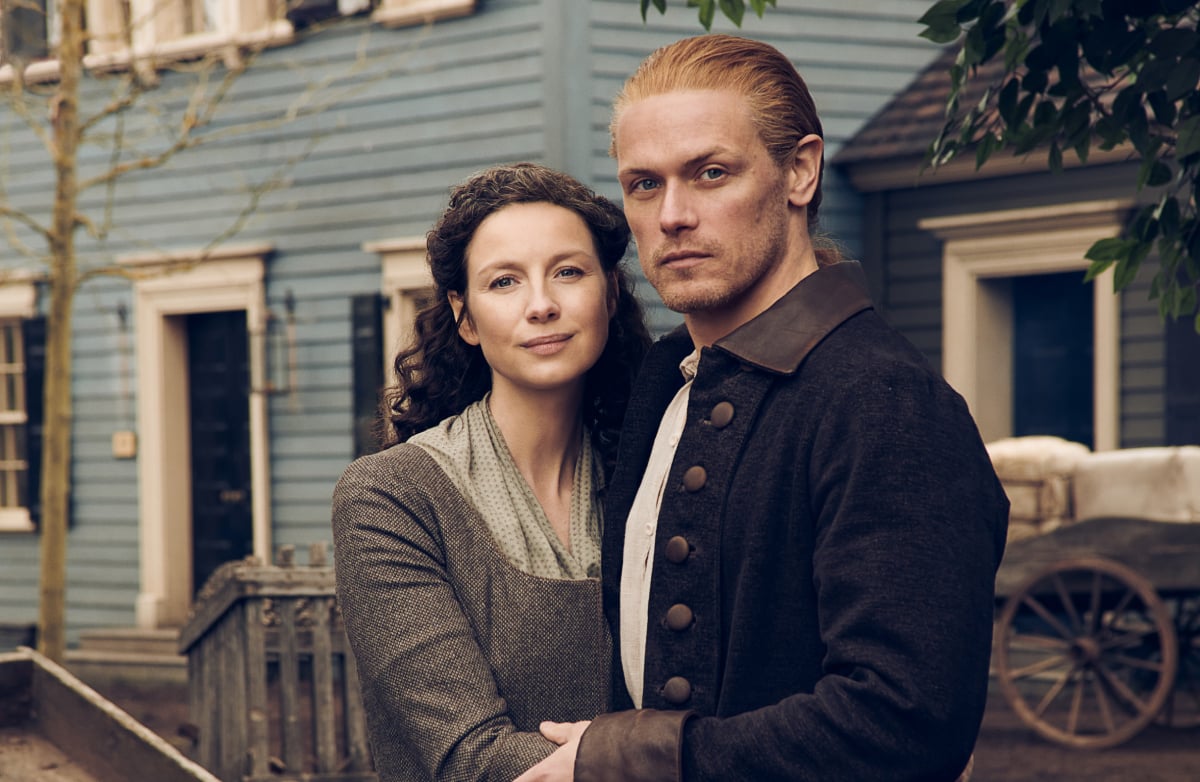 1. Will Claire go on trial in 'Outlander' season 7?
Outlander season 6 ended with Claire (Caitriona Balfe) being delivered to the jail in Wilmington, North Carolina, after being accused of murdering Malva Christie (Jessica Reynolds). Will she actually stand trial? Will Jamie (Sam Heughan) be able to intervene? Will the series follow the books or take the story into a new direction?
"There's the threat of the Browns and all of that, but this is a time where law and order is completely breaking down. We don't know if there's going to be any form of trial, what that might look like, are people willing to take justice into their own hands? There's a lot going on, so you better hurry up," Balfe told Entertainment Weekly.
2. Will Roger and Brianna have a healthy baby?
Brianna (Sophie Skelton) revealed during season 6 that she was pregnant with her and Roger's (Richard Rankin) second child. But as fans of Gabaldon's books know, when baby Amanda arrives she has a birth defect. And, her health forces the Mackenzies to go back to the 20th century.
3. Where is Wendigo Donner? Fans haven't seen him since 'Outlander' Season 5
This question has been lingering for more than two years, and fans need answers! Wendigo Donner was part of the Lionel Brown gang that kidnapped Claire in the season 5 finale. He didn't assault her, but he didn't help. Instead, Wendigo disappeared after it was revealed that he was a fellow time traveler.
Wendigo does make an appearance in Gabaldon's seventh book, which is a good indication he'll be back for season 7. Not only does Claire hear him humming a familiar 20th-century tune when passing by the jailhouse, he's also seen holding onto an emerald that's connected to the missing gem from Flora McDonald's necklace.
4. What about the house fire that supposedly kills Jamie and Claire?
Outlander fans will recall that Jamie and Claire's obituary in an 18th-century newspaper is the reason that Brianna and Roger traveled back in time in the first place. She went back to warn her parents, and Roger followed. In season 7, we will finally hit the time period where the obit came from. Will the house fire actually happen? And if so, who starts it?
5. How does the return of Lord John Grey and William Ransom fit into the story in 'Outlander' Season 7?
Lord John Grey (David Berry) and William Ransom were not part of season 6. But it's been announced that Charles Vandervaart has been cast as the adult version of William, so we know he's going to be part of season 7.
John has been an adopted father to William, and he has raised him his entire life. William still doesn't know that Jamie is his biological father, and it's not clear that he will ever find out the truth.
How will John and William fit back into the story in season 7? The character image released by Starz shows William in a British red coat. Which leads viewers to believe he will be on the opposite side from Jamie in the Revolutionary War.
6. What was going on with Lizzy and the Beardsley twins in 'Outlander' Season 6?
One of the most sensational storylines of season 6 was Lizzy's (Caitlin O'Ryan) pregnancy and her marriage to both Beardsley twins, Jo and Kezzie (Paul Gorman).
Since she had been sleeping with both of them, she didn't know who the father was. And ultimately, it didn't matter. Will this 18th-century throuple be able to thrive? Or, will the strict moral code of the times force the unique family to separate?
7. Will Mrs. Bug actually turn on Jamie and Claire in season 7 of 'Outlander'?
Mrs. Bug (Sarah Collier) has been the most dependable employee in the Fraser household since Jamie and Claire settled at Fraser's Ridge. But in the season 6 finale, she fled the big house for her safety when the Brown gang took the Frasers.
Did she go to get help? Or, does she turn on Jamie and Claire and become their adversary? It depends on whether or not the TV writers follow the books.
Outlander Seasons 1 through 5 are available on Netflix. Season 6 is now playing on the Starz app.