'Outlander': Another Man's Love for Claire Will Cause 'Turmoil' in Season 6
Outlander season 6 will see the Christie family arrive at Fraser's Ridge, and they are bringing trouble along with them. As fans of Diana Gabaldon's book series know, Tom Christie (Mark Lewis Jones) and his children travel to North Carolina because of Jamie Fraser's (Sam Heughan) standing offer to help the former prisoners of Ardsmuir.
But according to a new fan theory, season 6 could see a storyline shake-up. Will Tom's love for Claire (Caitriona Balfe) cause turmoil for her and Jamie?
Warning: Possible season 6 spoilers ahead!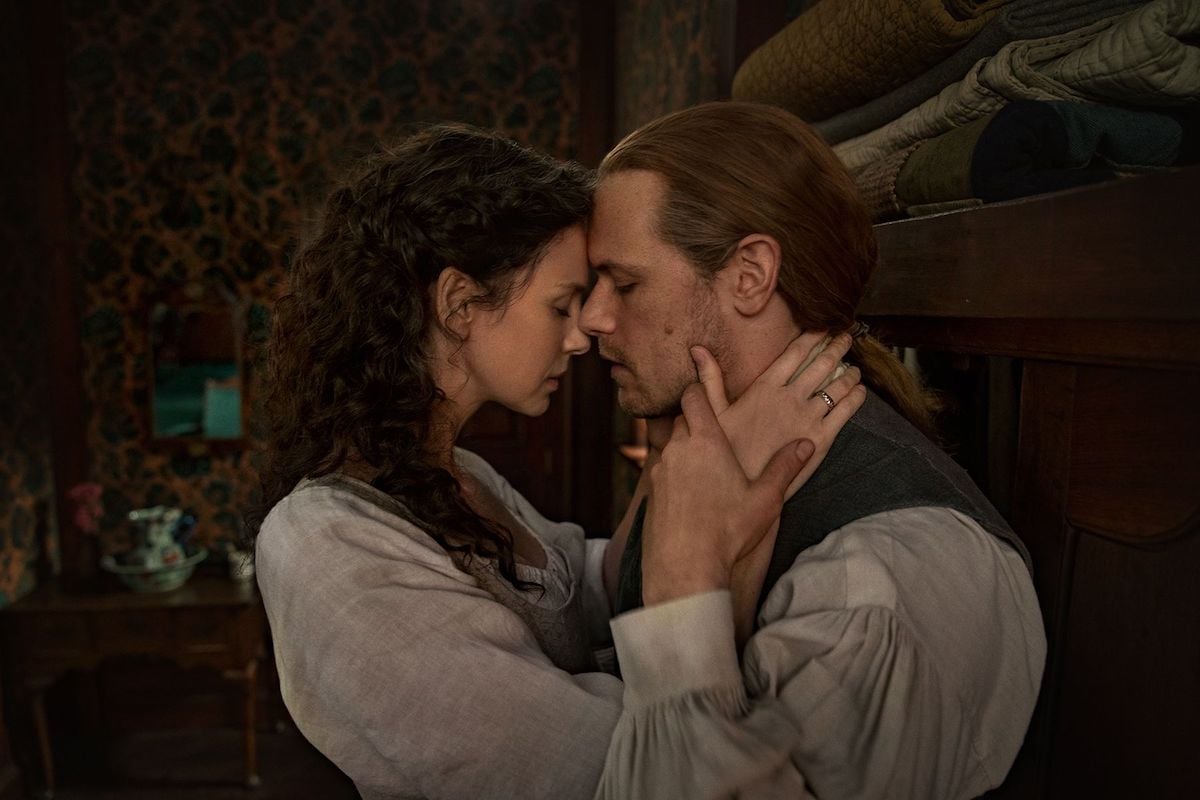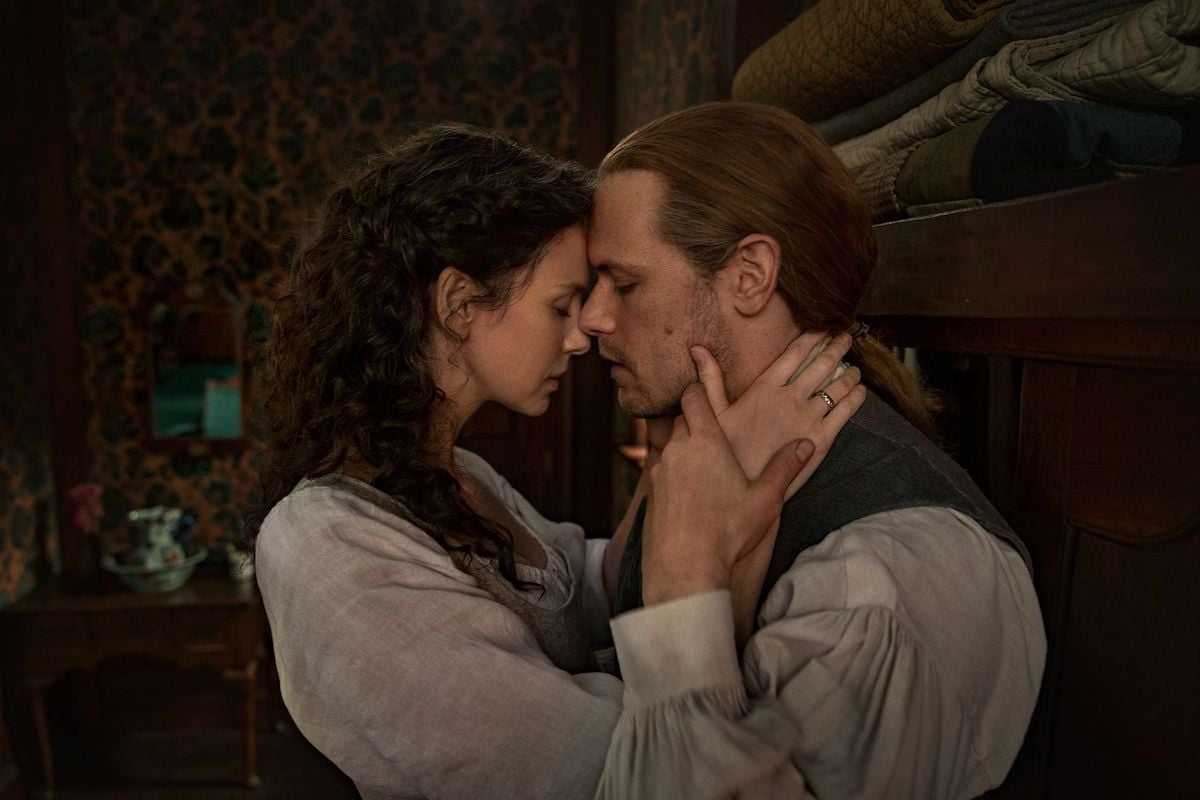 Who is the Christie family on 'Outlander'?
In the Outlander books, the Christies are a family of three: dad Tom, son Allan (Alexander Vlahos), and daughter Malva (Jessica Reynolds). Malva becomes Claire's surgical apprentice, and she becomes fascinated with the time traveler. Their relationship starts off on a promising note, but things quickly sour when Malva gets pregnant.
She claims that the baby is Jamie's, which infuriates Claire and makes her wonder if her husband actually cheated on her. Later, Malva is found murdered, and Claire is not able to save her or her baby. Claire gets charged with Malva's death, until Tom steps in and confesses to killing her in order to protect the medic. He also tells Claire that he's in love with her.
Will they decide to shake-up the storyline?
The writers of the Starz time-traveling drama have remained relatively faithful to the books during the first five seasons. But, there's definitely been some storyline changes in their adaptation. Some fans believe that season 6 could see a bit of change in the storyline of Tom's love for Claire.
In the books, Claire is troubled by Tom's confession of love. She believes he will be hanged, but he ends up working for Governor Josiah Martin before becoming a teacher. When he reunites with Claire in book seven — An Echo in the Bone — he confesses his love again. He also tells her that he will have "no peace while she is alive." Tom then tells Claire he has no regrets before kissing her and leaving.
Could Tom Christie's love cause 'turmoil' in season 6 of 'Outlander?
According to a fan theory posted on Reddit, the storyline of Tom's love for Claire could possibly play out in season 6. The fan explained that when they first read book six — A Breath of Snow and Ashes — they didn't realize that Tom was falling in love with Claire until Jamie mentioned it in his inner monologue on his way to New Bern.
"On the second read now, and I do see so many subtle signs," the fan wrote. "In the description of Tom's body language when he's conversing with Claire, some very rom-com-like happenstances (stumbling down and heads colliding lol), the sheer number of times he's caught just staring at her etc…I am so looking forward to seeing how they play this in the series."
A new challenge for Jamie Fraser
In response to the theory, fans responded with their own thoughts on how the Tom/Claire storyline could play out in the upcoming season. One fan said they liked this "twist" of a theory because "Jamie has never had to deal with someone being in love with Claire."
"Granted there is the whole Frank situation, but Frank is almost like a memory, not a physically present person," the fan wrote. "People have been attracted to Claire, but never properly in love with Claire. Whereas she has dealt with multiple people in love with Jamie and having to navigate the situations it's caused."
The stars of 'Outlander' confirm that 'turmoil' is ahead
When Starz gave Outlander fans their first sneak peek at season six earlier this year, Heughan and Balfe promised a "very exciting season." The co-leads also confirmed that "turmoil" is ahead.
"Everyone's starting to find their feet, and some are still struggling," Balfe said, with Heughan adding, "The underlying theme of this season is definitely that there's a lot more turmoil here."
Season 6 of Outlander will premiere on Starz in February 2022.