'Outlander' Author Diana Gabaldon Confirms Jemmy's Biological Father Before the Big Reveal in Season 6
At the end of Outlander season 5, fans were left wondering about the true identity of Brianna's (Sophie Skelton) son Jemmy. As the victim of sexual assault, she was unable to say who the father was. Despite the unknown paternity, Roger (Richard Rankin) has vowed to raise Jemmy as his own.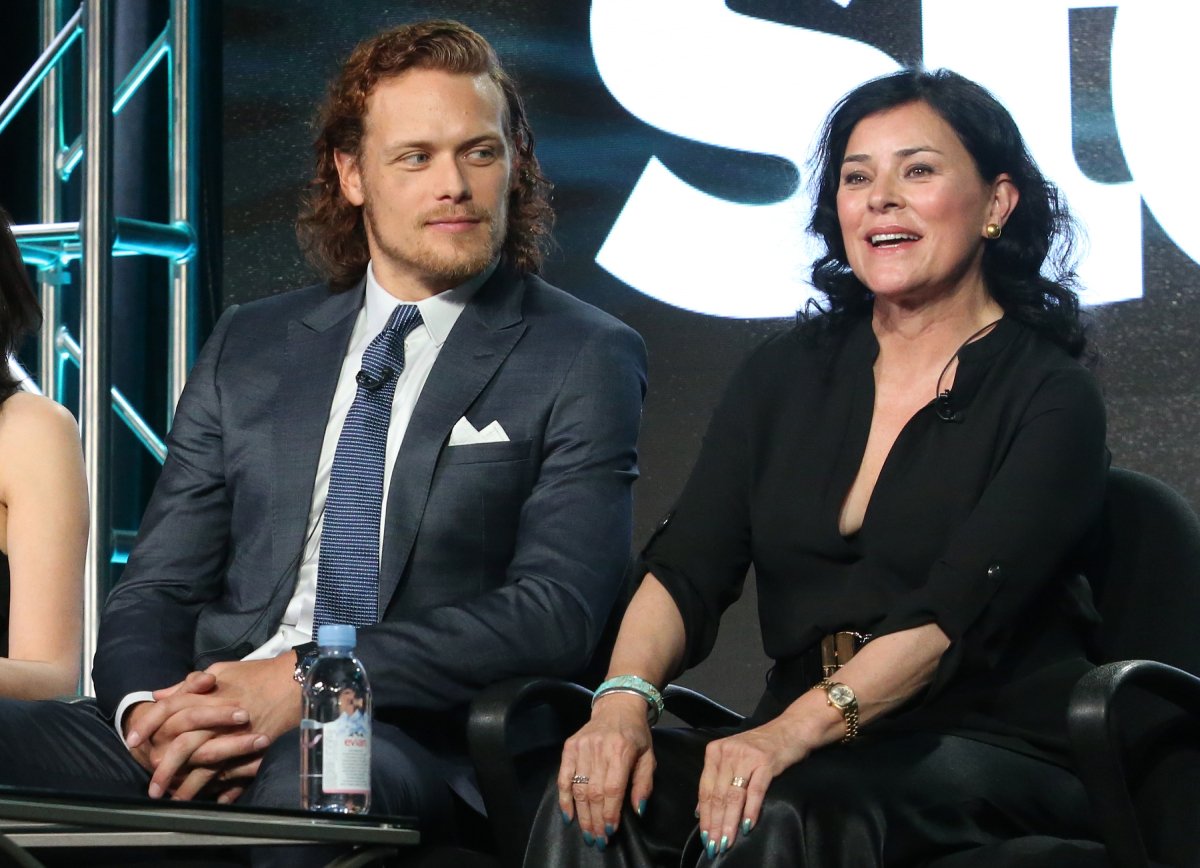 But the question still remains – who is Jemmy's biological father? The answer to this question is in Diana Gabaldon's sixth book in the series, A Breath of Snow and Ashes.
WARNING: Season 6 Outlander spoilers ahead!
'Outlander' used some plot points from Gabaldon's sixth book during season 5
As Digital Spy points out, the timelines in the Outlander books and TV series don't always match up. For example, Brianna, Roger, and Jemmy went through the stones at the end of season 5. But, this doesn't happen until much later in the novels.
While the majority of season 5 stayed close to the storyline of Gabaldon's 5th book The Fiery Cross, it did jump ahead and take some storylines and plot points from book 6. Gabaldon explained that the producers are dealing with a lot "in terms of constraints and space."
"I think it makes all kinds of sense because I have storylines that can stretch out for three or four books," Gabaldon said. "It's a coherent storyline, so I don't see any problem really in lifting pieces of the storyline from one book and condensing them with the earlier pieces from another book in order to make a contiguous line."
Gabaldon even wrote the screenplay for Season 5, Episode 11 titled "Journeycake," which featured Brianna, Roger, and Jemmy's early time jump. However, when the episode aired, the author tweeted that the plot surprise was "not my idea."
Stephen Bonnet's presence continues to loom over 'Outlander'
Outlander fans will remember that Brianna had a traumatic introduction to the past when she first traveled back in time. After losing her virginity to Roger, she arrived in the 1700s and was raped by Stephen Bonnet (Ed Speleers).
As Express notes, the heartbreaking storyline has led to some serious consequences for Brianna while she dealt with the trauma. Her PTSD is even worse knowing that Stephen Bonnet is alive and that they could be in danger.
RELATED: 'Outlander' Star Sam Heughan's Audition Made Diana Gabaldon Clutch Her Chest and Proclaim 'Oh My God, This Is Actually Him'
Ever since the assault, Stephen's presence has loomed over Outlander. Brianna and Roger haven't encountered him for a while. But, Brianna did tell Stephen that Jemmy was his son. Even though she had no way of knowing if that was really true, Stephen believing that Jemmy belongs to him can put Brianna and her family in danger.
At the same time, Roger has started to question who Jemmy's real dad is. It's very clear that the paternity question has strained his relationship with Brianna. But, when it comes down to it, he knows that he and Brianna have to be united if they ever come across Stephen Bonnet again.
Book 6 reveals the identity of Jemmy's biological father
Because the 6th book in Gabaldon's series reveals the true identity of Jemmy's biological father, many fans believe this will be a big part of the storyline in season 6. In A Breath of Snow and Ashes, it's revealed that Roger is, in fact, Jemmy's real dad.
The reveal comes when Jemmy is a bit older and gets lice. Jamie shaves his head to get rid of the bugs, and that's when Claire notices a brown mark above his hairline, just behind his left ear. Claire then explains that kids aren't usually born with moles, so that's why they've never seen the mark before.
At that point, Roger tells Brianna she shouldn't worry because he has a mole just like it. And, it's also behind his left ear. It does go unspoken, but the assumption from that point forward is that Roger is Jemmy's biological father. Gabaldon confirmed that Roger is indeed Jemmy's dad in a 2019 Facebook post.
"Jemmy's always thought Roger is his dad. Which he is." In a second post, she came out and said it, "Of course he's his biological father."
Outlander seasons 1 through 5 are available on the Starz app and Amazon Prime Video.