'Outlander' Author Diana Gabaldon Dishes on Book 9 — 'We'll Have to See' If Claire Is Still Alive
It has been a brutal year for Outlander fans. They are currently experiencing the longest droughtlander ever between seasons 5 and 6 on Starz thanks to the pandemic. They are also waiting for book 9 in the Outlander series from Diana Gabaldon – Go Tell the Bees That I Am Gone.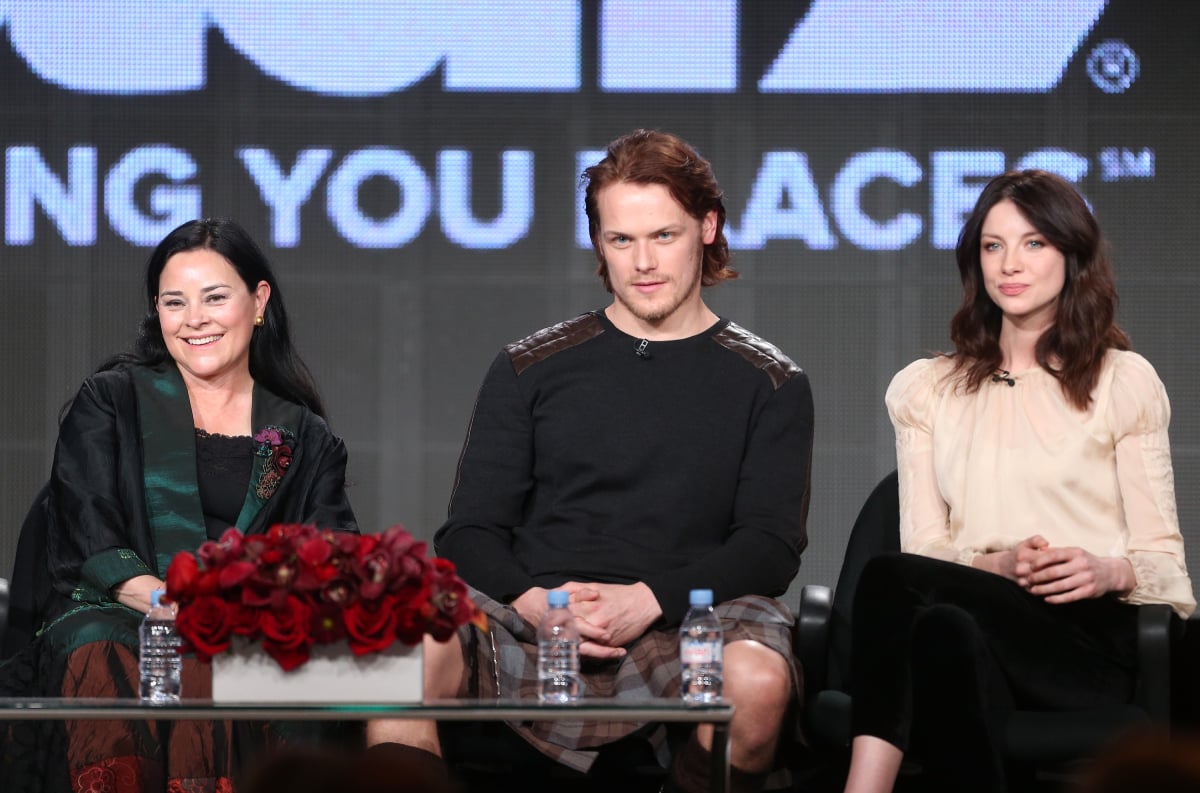 Diana Gabaldon admits she hasn't finished writing 'Outlander' book 9
According to Parade, Gabaldon and Outlander executive producer Maril Davis recently participated in a chat for the first episode of the Outlander End of Summer series on The Outlander Collector Facebook page.
When a fan asked Gabaldon about the next book in the series, the author noted that what the fan really wanted to know is "when the book is coming out."
"I don't know," admitted Gabaldon. "I am very close to finishing writing it. As to what it is, it is a really, really interesting book, especially now that I am in the final phases and I know everything that's left. I can't say that there is no tragedy in it."
Davis immediately asked if the tragedy would happen to "someone we love." Gabaldon replied that the best way she could put it is that "it's not Jamie (Sam Heughan)." The author understands that her fans are afraid Jamie is going to die in book 9. She made it clear that doesn't happen.
Will there be an 'Outlander' prequel before book 9?
While Gabaldon continues to work on finishing Book 9, she is also thinking about what to write next. After Go Tell the Bees That I Am Gone is released, Gabaldon plans to start writing an Outlander prequel book.
According to ClaireandJaime.com, the prequel will focus on Jamie's parents, Brian and Ellen Fraser. While fans have had the chance to learn a little bit about Brian and Ellen during the Outlander book series, the prequel will be a formal introduction to the characters.
There will also be a 10th book in the main Outlander series, but it appears that fans will have to wait a while for that one. However, that doesn't mean Gabaldon won't be writing chapters for Book 10 while she works on the prequel.
Gabaldon reportedly doesn't write linearly. Instead, she writes chapters as they come to her, regardless of whether they are part of the main series or another novel.
Will Claire survive 'Go Tell the Bees That I Am Gone'?
While Gabaldon made it clear that Jamie doesn't die in Book 9, she wouldn't do the same for Claire (Caitriona Balfe). In fact, she seemed to hint that Jamie would outlive Claire.
When Gabaldon stated that Jamie doesn't die in Book 9, Davis pointed out, "But you didn't say Claire survives." Gabaldon replied, "No I didn't, we'll have to see."
Davis said that Gabaldon's response made her suddenly feel nervous and caused her to sweat. There is no doubt that many fans had the exact same reaction. Unfortunately, they are going to have to wait a few more months to find out Jamie and Claire's fate.
A hopeful fan theory is that Claire will survive book 9 because the Outlander series is pretty much told from her point of view.
Starz has not yet announced a premiere date for season 6 of Outlander. However, seasons 1 through 5 are available for streaming on Amazon.