'Outlander' Author Diana Gabaldon Had a Pretty Surprising Answer When Asked What Book She Is Reading Next
'Outlander' author Diana Gabaldon is giving fans a lot to be thankful for this year – book 9 'Go Tell the Bees That I'm Gone' is finally here! While promoting her new book as well as season 6, Gabaldon gave a surprising answer when it came to what she is planning to read next.
ARTICLE HIGHLIGHTS
Book 9 of Diana Gabaldon's Outlander series is finally here!
Go Tell the Bees That I'm Gone continues the story of the Frasers and MacKenzies.
Gabaldon gave a surprising answer when asked what book she plans on reading next.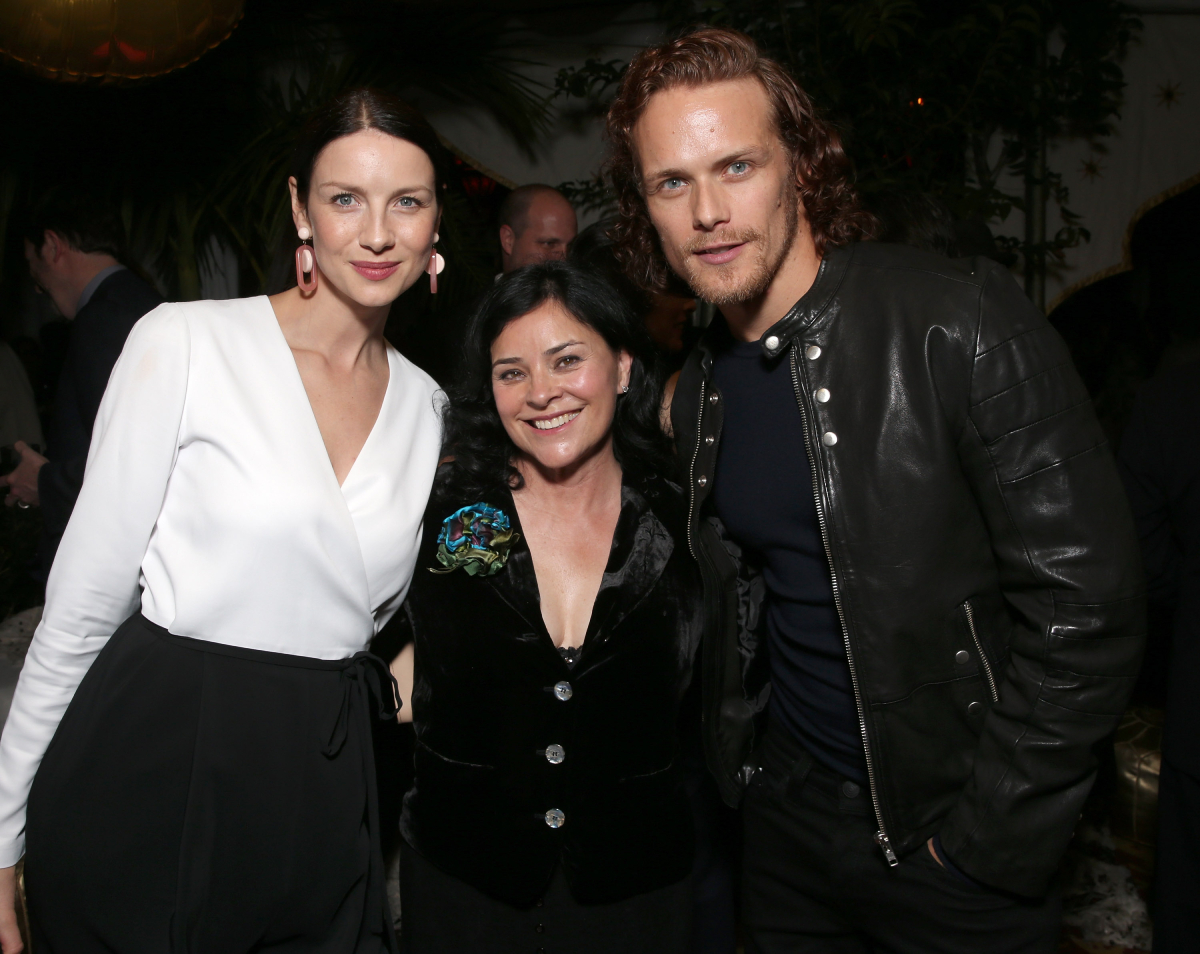 Outlander fans have a lot to be thankful for this year — and plenty to keep them busy this holiday season. Season 6 is coming soon on Starz, which makes it the perfect time for a season 1 through 5 refresher binge. On top of that, a new Outlander novel has just hit store shelves for fans to devour.
But what about Diana Gabaldon? What book will she be reading this holiday season? The Outlander author had a pretty surprising answer when asked what book she'll be reading next.
WARNING! Major Outlander spoilers ahead!
Book 9 of Diana Gabaldon's 'Outlander' series is finally in stores
The last time Gabaldon released an Outlander book, it was just weeks before the Starz series premiered in the summer of 2014. That's when fans got their hands on book eight — Written In My Own Heart's Blood.
On November 23, the longest novel Droughtlander finally came to an end when Gabaldon released book nine in the long-running series, Go Tell the Bees That I'm Gone. According to the book summary from Penguin/Random House, the story will pick up right where book eight left off.
The Frasers and MacKenzies are reunited in 1779
The publisher synopsis also revealed that Go Tell The Bees That I'm Gone begins in 1779, and Claire and Jamie have finally reunited with their daughter Brianna, her husband Roger, and their children on Fraser's Ridge.
"Having the family together is a dream the Frasers had thought impossible. Yet even in the North Carolina backcountry, the effects of war are being felt," the synopsis reads. "Tensions in the Colonies are great and local feelings run hot enough to boil Hell's tea-kettle. Jamie knows loyalties among his tenants are split and it won't be long until the war is on his doorstep."
What book will the 'Outlander' author Diana Gabaldon read next?
During a recent interview with The New York Times ahead of book nine's release, Gabaldon had a surprising answer when she was asked what book she would be reading this holiday season. The 69-year-old revealed that she would be reading the author's copy of her book that was just published.
"Well, to be honest — Go Tell the Bees That I Am Gone," Gabaldon said. "'You read your own books?' someone said to me in amazement recently, when I remarked that I was looking forward to getting my author copy of the book so I could read it. 'Of course,' I replied. It wasn't a book when it left me; it was this huge cloud of sparkly fragments that I've been juggling inside my head for the last few years. Being able to read it straight through (I don't write with an outline and I don't write in a straight line) is always a thrill."
Where did Diana Gabaldon get that title?
Gabaldon says that her latest book got its title from a "very old Celtic custom" that's known in some parts of Europe and has also made its way to the Appalachians. On her website, the author told her fans that the ancient custom is "talking to your bees."
"You always tell the bees when someone is born, dies, comes or goes—because if you don't keep them informed, they'll fly away," Gabaldon explained.
'Outlander' season 6 officially has a premiere date
Amid all of the excitement surrounding Gabaldon's new book, Starz has finally revealed the season 6 premiere date. The new season will premiere on Sunday, March 6, 2022, nearly two years after season five ended.
The highly-anticipated upcoming season will feature just eight episodes due to the pandemic-plagued production. However, star Sam Heughan (Jamie Fraser) promises fans will get plenty of story and character development in the abbreviated season, with extra-long episodes.
To make up for the truncated season, it's been announced that season 7 of Outlander will be supersized with 16 episodes.
Go Tell the Bees That I Am Gone is now available in bookstores. Season 6 of Outlander will premiere on Starz in March 2022.