'Outlander' Author Diana Gabaldon Has a Higher Net Worth Than Sam Heughan and Caitriona Balfe…Combined!
Outlander has made global stars out of Sam Heughan and Caitriona Balfe. Landing the roles of Jamie and Claire Fraser, respectively, has also made them both multi-millionaires.
But their net worth are nothing compared to Outlander author Diana Gabaldon. In fact, Gabaldon has a higher net worth than Heugh and Balfe combined.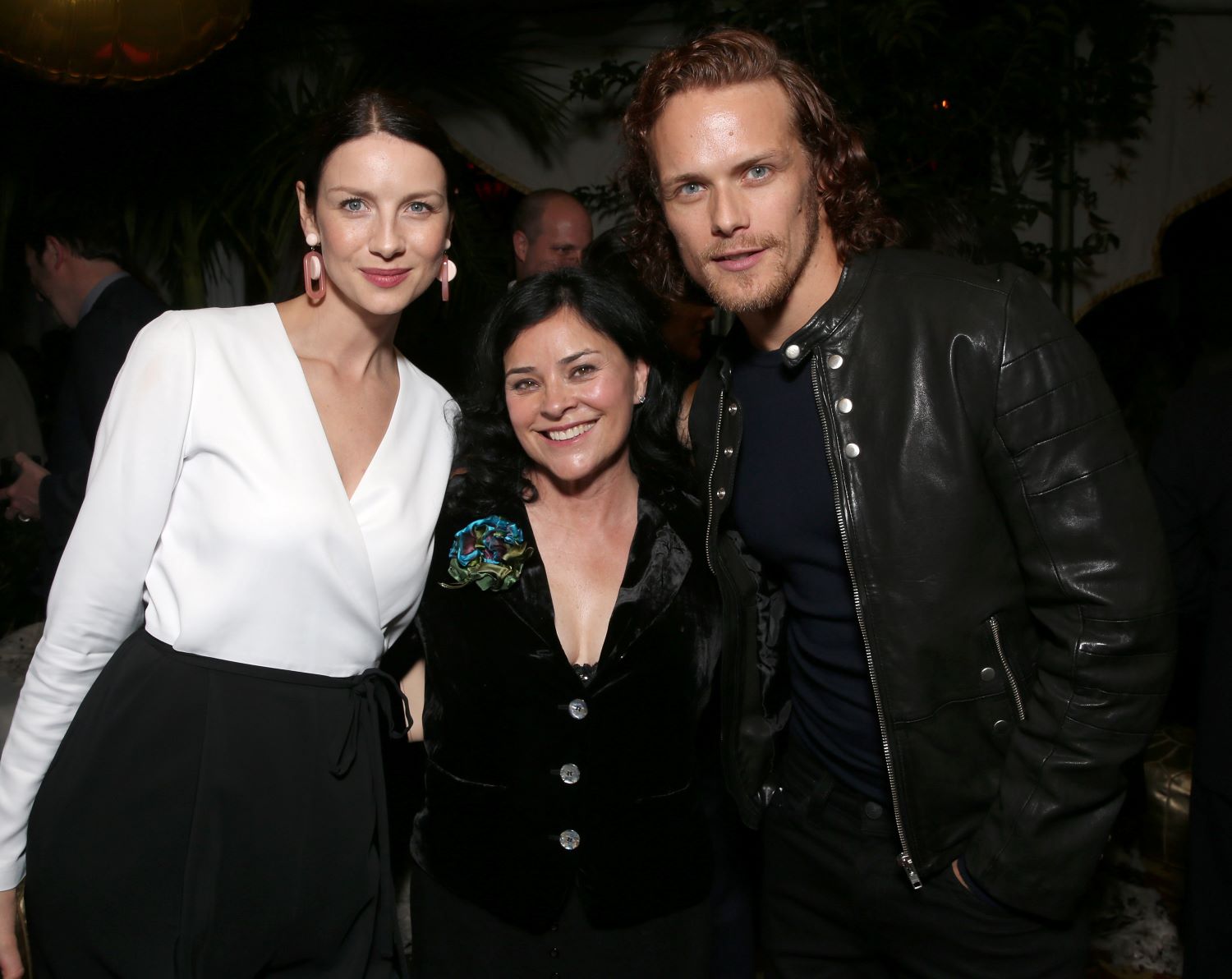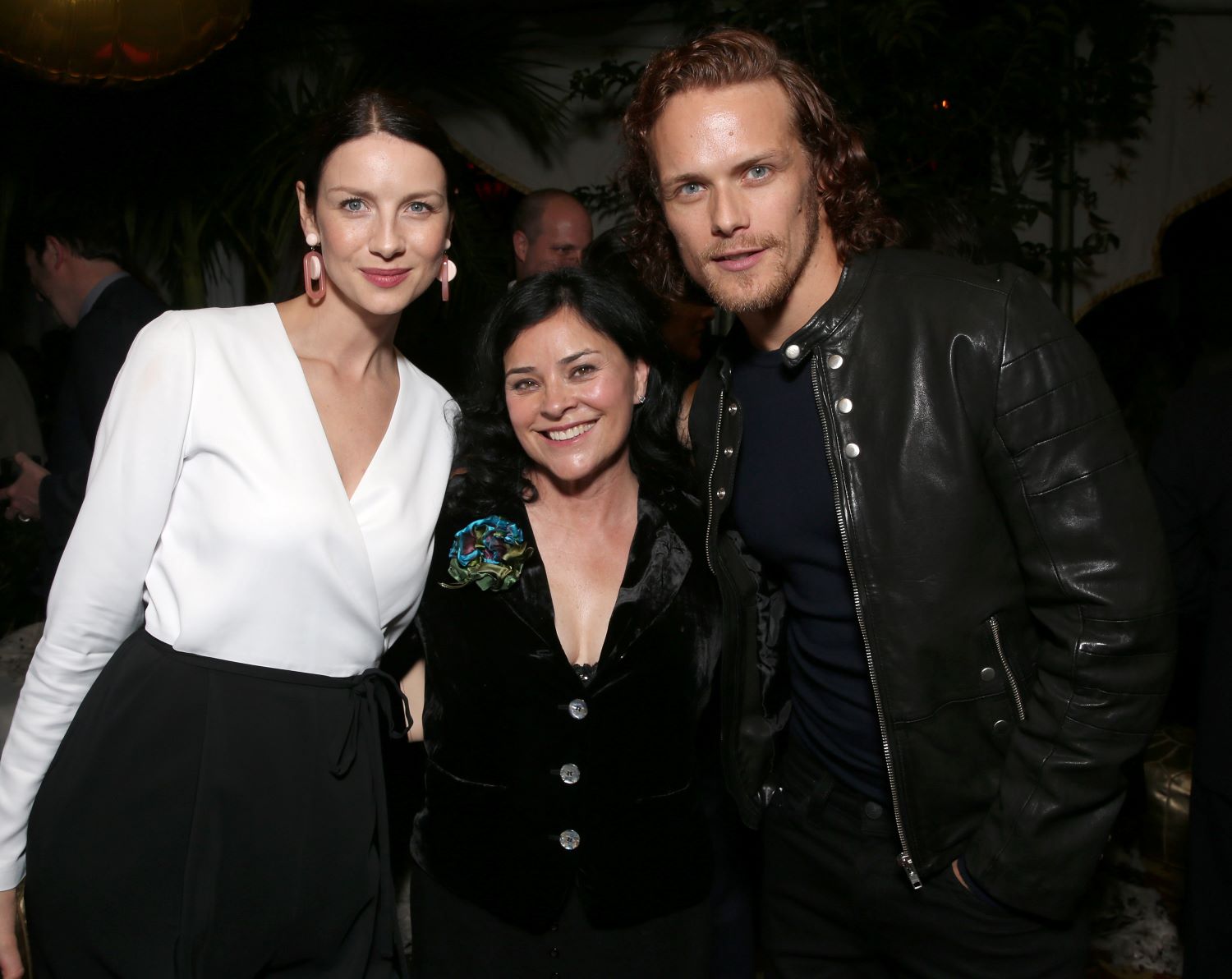 How much do the 'Outlander' stars make?
It isn't clear just how much Heughan and Balfe earned during the first couple of seasons of Outlander. But Balfe did tell the UK's City Women Network that she didn't get paid very much at first because she was new and had to prove herself.
"That first year of Outlander, I was paid abysmally, but I was a new actress, and I really had to prove myself," Balfe revealed. "And I worked my a** off. I worked insane hours and never complained, and showed up and knew my stuff every single day."
Thanks to the success of the Starz time-traveling drama, Heughan and Balfe were able to renegotiate and got big raises.
Sam Heughan and Caitriona Balfe are paid the same salary
During season 3, Variety reported that the co-stars were each taking home $100,000 per episode. Balfe says she makes the same as Heughan because she knows her value and isn't afraid to ask for what she wants.
"Because I know my value, because I do work hard, and I can see the value in that, I'm quite comfortable with saying what I want, and I think that's something that all women need to learn," Balfe explained. "As women, we have to not be afraid of being difficult, because they're going to call us difficult anyway."
RELATED: 'Outlander' Author Diana Gabaldon on the 1 Thing That Always Brings Jamie and Claire Back Together
Both Balfe and Heughan are now producers on Outlander, as well as the series' main stars. This means that their salaries have most likely increased even more in recent years.
Which 'Outlander' star is worth $5 million?
Jamie Fraser was Heughan's breakout role, and it allowed him to score bigger paychecks for other projects. In recent years, Heughan has worked on films like The Spy Who Dumped Me, Bloodshot, To Olivia, and SAS: Red Notice. He's also set to star alongside Priyanka Chopra-Jonas in the upcoming film Text For You.
The 40-year-old Scot also stars in the new roadtrip series Men In Kilts with his Outlander co-star Graham McTavish. According to Celebrity Net Worth, all of this work in the past seven years has allowed Heughan to amass a fortune worth $5 million.
Caitriona Balfe has a net worth of $4 million
Before she landed the role of Claire Fraser, Balfe worked as a model. She once worked for fashion brand BCBG. But in 2009, she quit because the company continually paid her late. The Irish actor says her experience in the cutthroat fashion industry taught her to stand up for herself.
This is one of the reasons she was able to negotiate parity with Heughan's salary. She now has a net worth of $4 million, according to Celebrity Net Worth. During her various hiatuses on Outlander over the years, Balfe has worked on the films Money Monster, Ford v. Ferrari, and Belfast. She also voiced the role of Tavra in The Dark Crystal: Age of Resistance.
RELATED: 'Outlander' Author Diana Gabaldon Had Some Explaining to Do After Being Caught Locking Lips With Sam Heughan
'Outlander' has been very kind to Diana Gabaldon's bank account
Heughan and Balfe have only been part of the Outlander universe since 2014. But for Diana Gabaldon, the series has been the center of her life's work since the late 1980s. While working as a professor at Arizona State University, Gabaldon decided to write a novel for "practice, just to learn how."
That book eventually became Outlander, which was published in 1991. Gabaldon then became a full-time author and has published eight books in the series, so far. She is currently finishing up book nine.
According to WealthyPersons.com, Gabaldon is currently worth $110 million thanks to her popular book series.
Seasons 1 through 5 of Outlander are available on the Starz app and Amazon Prime Video. Season 6 is expected to premiere in late 2021.