'Outlander' Author Diana Gabaldon on the Savage Reason Jamie Really Wanted to Marry Claire
For five seasons, Outlander has featured one of the most passionate and steamiest romances on television. But as fans know, the relationship between Jamie (Sam Heughan) and Claire (Caitriona Balfe) didn't start out that way.
According to author Diana Gabaldon, Jamie had a savage reason for marrying Claire.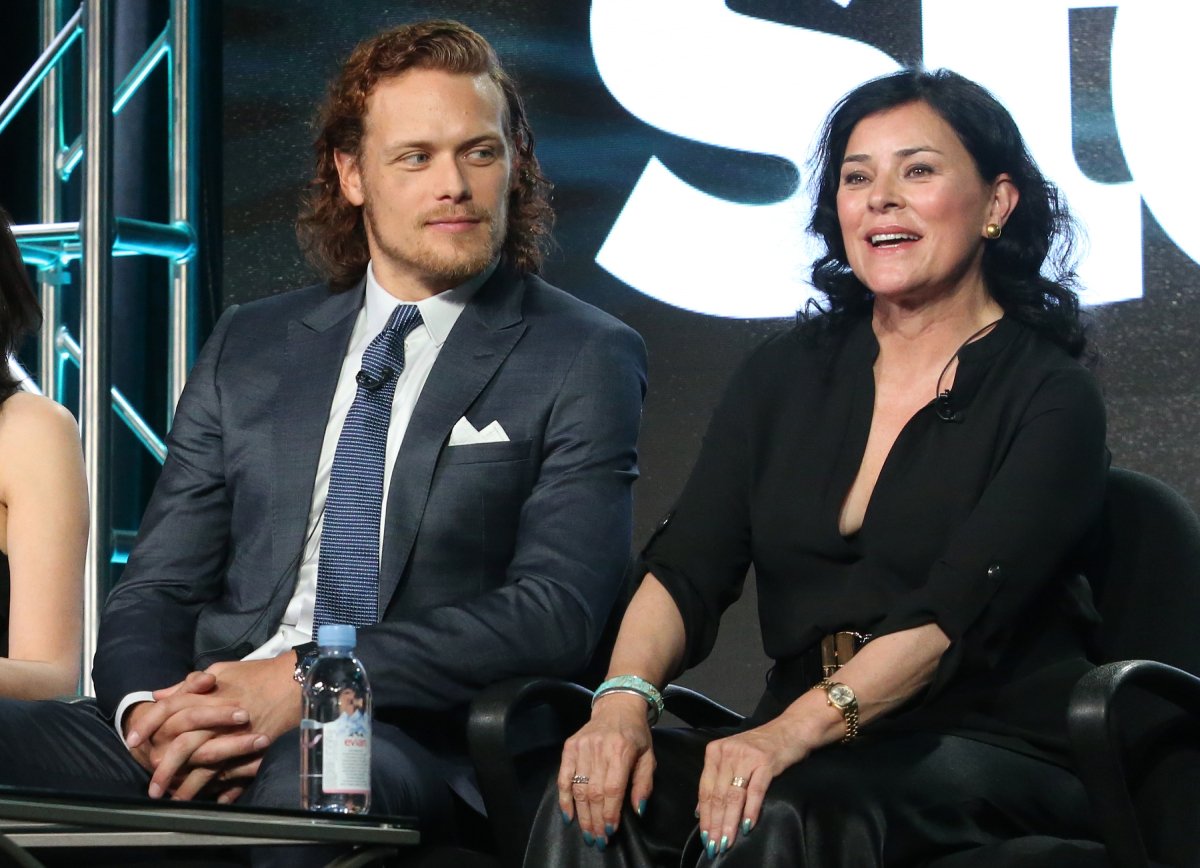 Claire and Jamie's first scene in 'Outlander' was 'horrific'
As Express notes, the majority of the first three seasons of Outlander took place in Scotland. And the pilot episode featured Claire traveling back in time to the 18th century where she meets highlander, Jamie.
They meet when one of Jamie's fellow highlanders rescues Claire from a redcoat and takes her back to a cottage where they are hiding out.  As soon as they set eyes on each other for the first time, Claire — a WWII nurse — offers to help Jamie with his injured shoulder. Then, she accompanied the group on their trip back to Castle Leoch.
According to Graham McTavish (Dougal MacKenzie), the weather conditions on the day they shot Jamie and Claire's meeting was "horrific." And he couldn't believe Balfe was able to make it through unscathed.
"I'll tell you one of the things I remember first is, the early stuff we shot with Sam and Caitriona outside of the cottage where she first meets the highlanders, in season one," McTavish recalled. "It was horrific weather, I mean awful. This was week one, I thought, 'Oh no.'"
McTavish went on to say that the weather was so shocking, he started to think that Balfe was in trouble because she was freezing.
"I was thinking, 'oh no this could be it for years,'" McTavish said.
Diana Gabaldon reveals the savage reason why Jamie married Claire
There's no denying just how important the chemistry between Jamie and Claire is to the success of Outlander. The Starz time-traveling drama has featured a lot of sex since season one, and not just between Jamie and Claire.
The pilot featured moments between Claire and her first husband Frank Randall (Tobias Menzies). As Claire says during her narration, sex was a "bridge" that brought her and Frank back together after the war during their second honeymoon at Inverness.
But ultimately, it's the steamy scenes between Jamie and Claire that have become a staple of Outlander. Not only does it demonstrate the couple's strong desire and love for each other, it also shows Claire's strong female sexuality.
Gabaldon says that sex is important to the Outlander story because it's the one thing that brings Jamie and Claire back together each time they are separated.
"They were never intending to marry each other. She wasn't intending to marry him. He married her mainly because he wanted to sleep with her, to protect her also," Gabaldon explained. "But the sexual attraction between them is very strong and is the glue that holds them through some very difficult times. It's not just a courtship story or a romance story, it is a long-term marriage."
Those steamy 'Outlander' sex scenes aren't easy to film
Jamie and Claire's steamy sex scenes look good on the screen, but Balfe says the act of shooting those scenes "are never ever what people think they are." She says that there's usually a lot of people in the room. And unless you enjoy having an audience, it can be a bit awkward.
Those scenes are also choreographed, and Heughan and Balfe work very closely with the writer and director. Heughan says that a lot of planning happens before he and Balfe "get it on."
According to Express, showrunner Matthew B. Roberts says they've been very careful about how they prep sex scenes since the very first one they shot between Heughan and Balfe in the wedding episode.
"What we normally do for intimate scenes like this is rehearse first, prior to the day," Roberts explained. "You want the actors to be comfortable with the moves they're making—you have to let them be free to open up in front of the crew."
The first five seasons of Outlander are available on the Starz app and Amazon Prime Video.