'Outlander' Author Diana Gabaldon Reveals Her Adorable Nickname for Sam Heughan
Outlander author Diana Gabaldon didn't have Sam Heughan in mind when she created the role of Jamie Fraser. She didn't even think he was right for the role when she first laid eyes on him.
But when Heughan landed the part, he and Gabaldon developed a friendship that continues to this day. The author even has an adorable nickname for the Outlander star.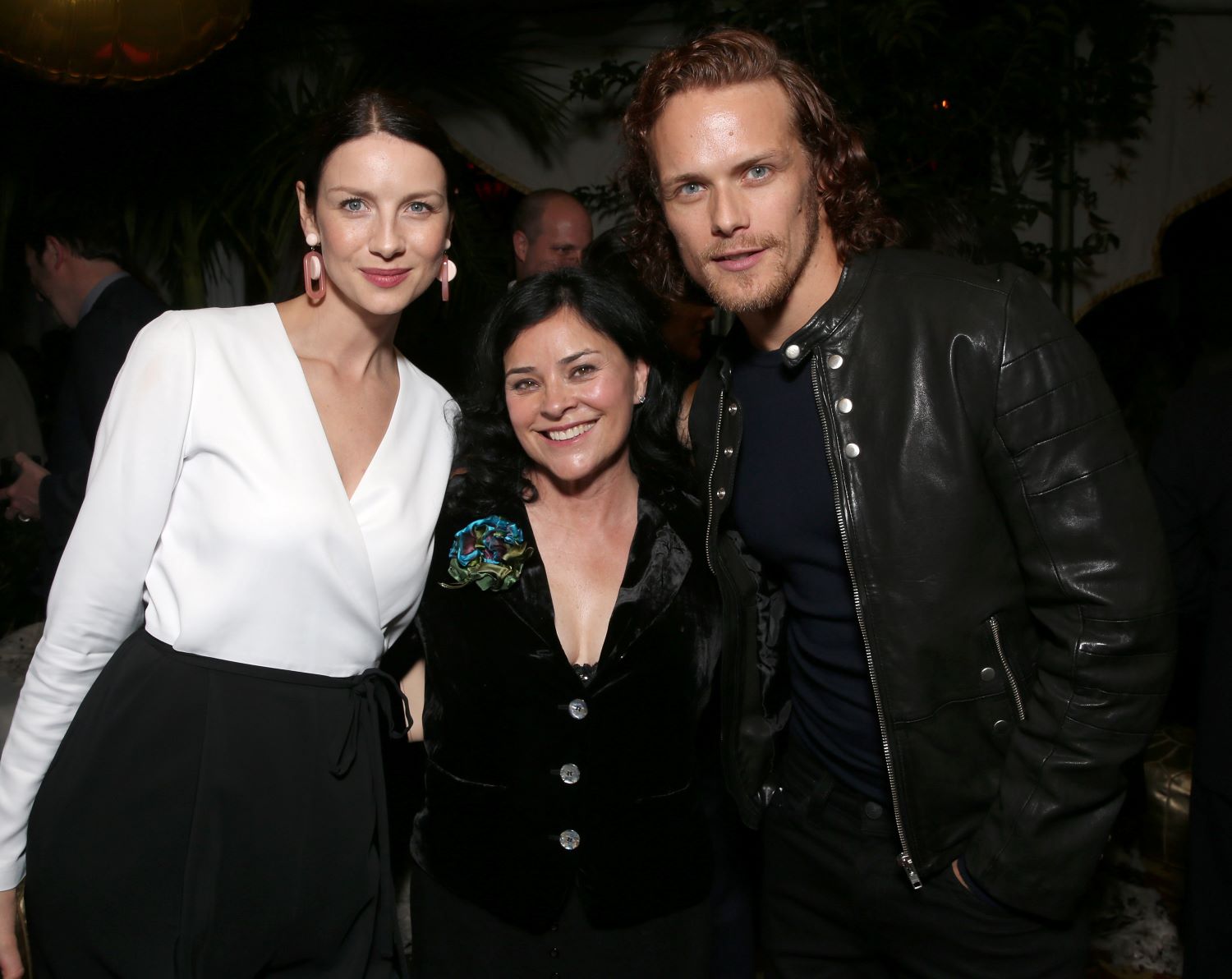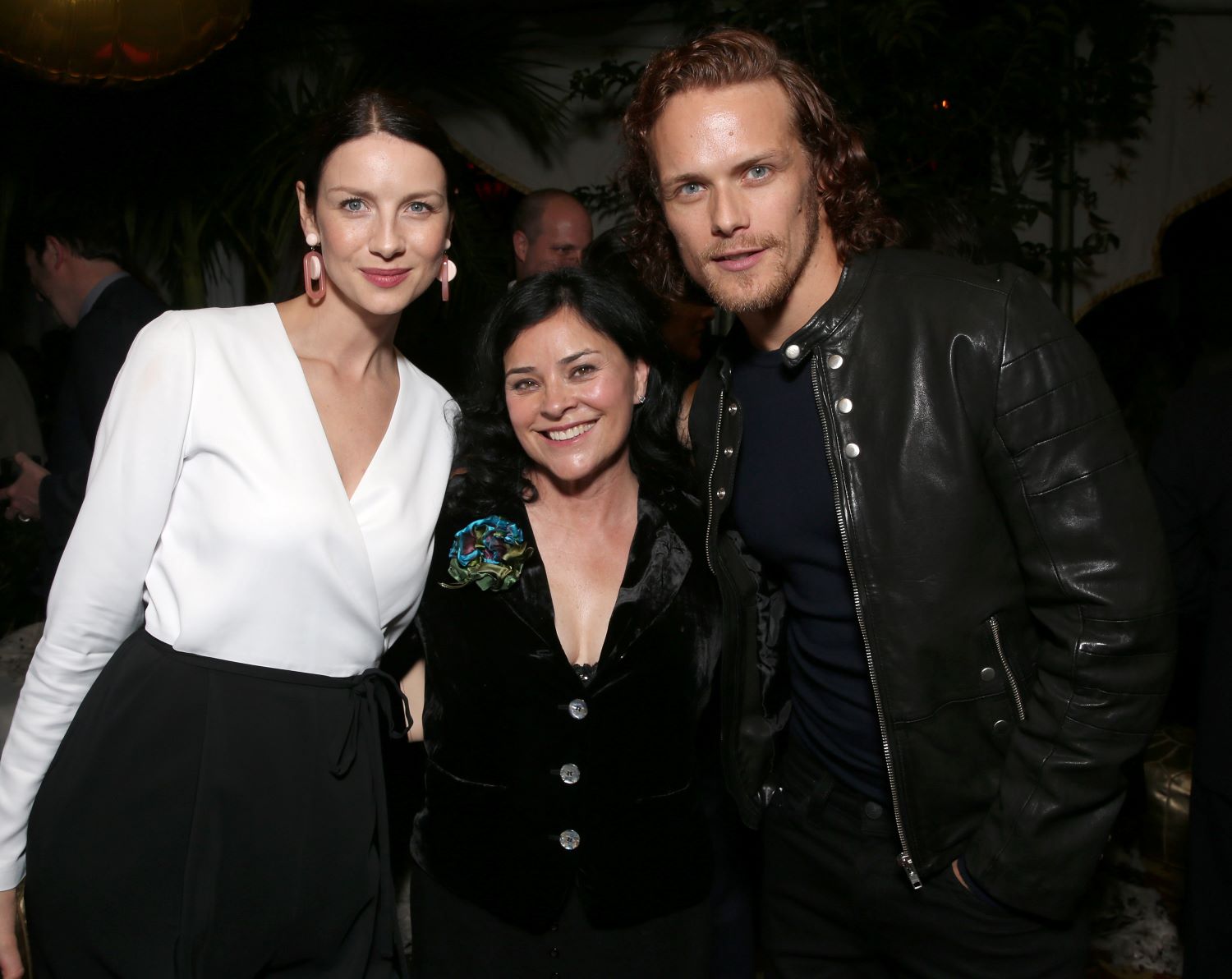 The 'Outlander' author's inspiration for Jamie Fraser came from 'Doctor Who'
Gabaldon began writing her Outlander series in the late 1980s, and she found inspiration for her leading man from an old episode of Doctor Who. Gabaldon was watching the The War Games serial from 1969 that saw the Time Lord and his TARDIS end up in the Scottish Highlands during the Jacobite rebellion. That's when the Doctor meets the kilt-wearing clansman Jamie McCrimmon, played by actor Frazer Hines.
"She said she saw War Games and went to church the next day and said she couldn't stop thinking about my legs and my kilt!" Hines told Express.
Diana Gabaldon had doubts about Sam Heughan at first
More than two decades after Gabaldon created the character of Jamie Fraser, Outlander producer Maril Davis and showrunner Ronald D. Moore began the casting process for the Starz series.
Davis and Moore quickly cast Heughan in the role, but he was an unknown actor and Gabaldon had her doubts. The author found Heughan "grotesque" based on photos from his early work where he mostly played "weird parts."
The 'Outlander' author now has an adorable nickname for Sam Heughan
The author told Tim Downie and David Berry on their Outcasts podcast that the pics she saw on Google didn't convince her that Heughan could be Jamie. But when she finally saw the video of his audition, she quickly changed her mind.
"Maril and I were both clutching our chests when we were watching Sam's audition thinking, 'Oh my God, this is actually him,'" Gabaldon revealed. She added that he was "not at all like his pictures." And in just a few seconds, it was like "Jamie Fraser was there."
Fast forward to nearly a decade later, and Gabaldon and Heughan are such good friends that the author has a nickname for the Outlander star.
The Starz drama wouldn't be the same without him
When a fan recently congratulated Heughan on his "castiversary" — the day that Heughan's casting announcement was made in 2013 — he responded with a thank you and a shout out to Gabaldon.
"Awww thank you all for supporting us and making the job so worthwhile! What a journey, what a character! Most thanks to Gabs herself.x @Writer_DG," Heughan wrote.
That's when Gabaldon chimed in to reveal the nickname she has for Heughan. She wrote, "Same to you, Sheugs! Wouldn't be the same show without you, and Jamie and I are Much Obliged."
The 'Outlander' author and star have shared a kiss
Gabaldon has stayed very involved in the creative process of the Outlander TV series over the past eight years and has grown extremely close to the cast and crew. It's clear from her Twitter feed that she has a good time with both Heughan and Caitriona Balfe (Claire Fraser).
The author's relationship with Heughan is so good that the two have been caught sharing a kiss in public. In 2015, they were at RingCon in Germany when cameras caught the two sharing a kiss. The pair was on stage for a Q&A session when the snap was taken of them locking lips. Fans started losing their minds when they saw the image, so Gabaldon had to clear things up.
"We'd just done a successful show and everybody was kissing/hugging everybody onstage," Gabaldon wrote on Twitter. "Gary kissed me about ten seconds after that, and Graham kissed me before Sam did."
Outlander season 6 is scheduled to premiere on Starz in early 2022.