'Outlander' Author Diana Gabaldon Reveals Her Favorite Moments From the Last 5 Seasons
Diana Gabaldon got to see her Outlander books come to life when the Starz series premiered in 2014. And now, five seasons later, she's looking back at the show and revealing her favorite moments.
Diana Gabaldon says Claire and Jamie's wedding is one of her favorite 'Outlander' moments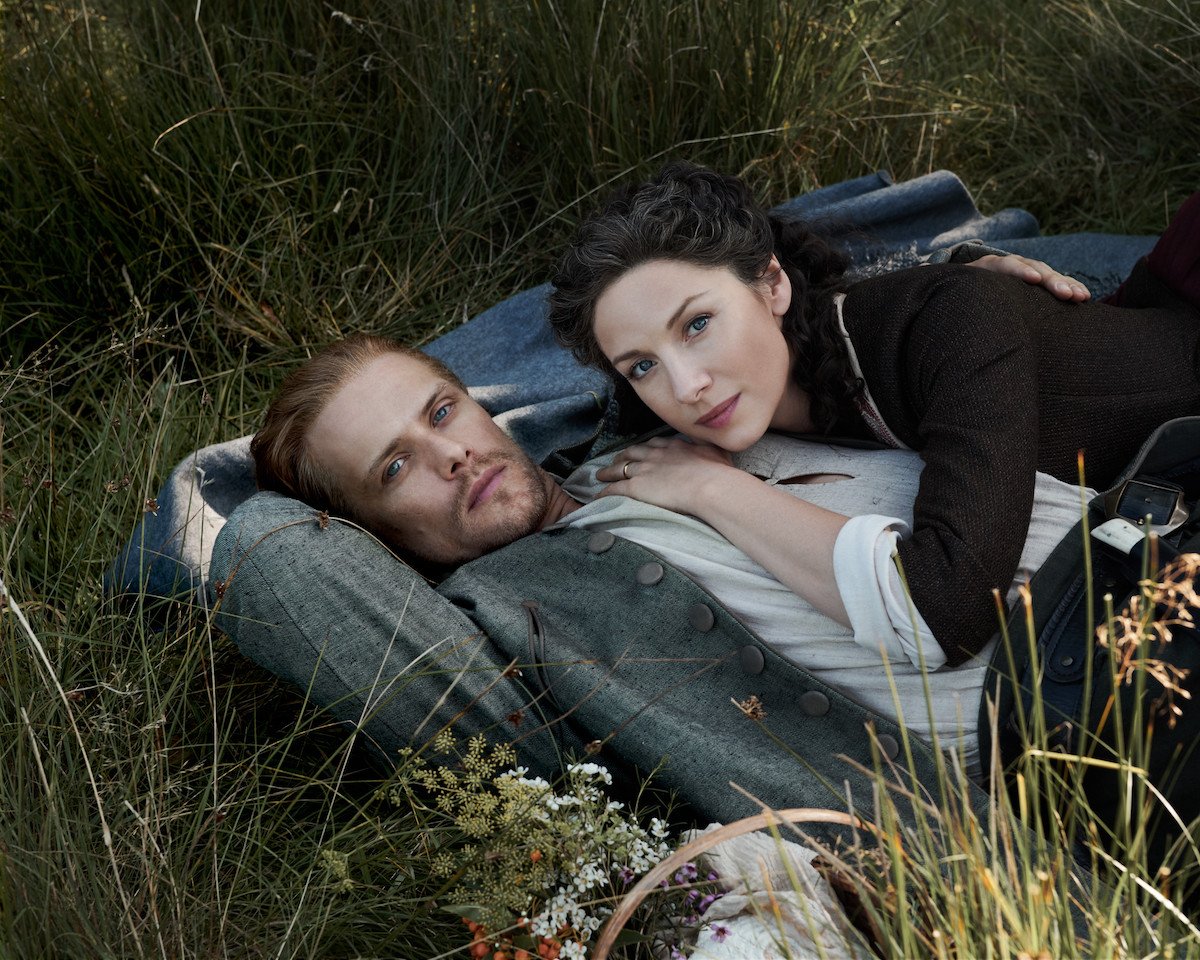 The first season of Outlander set the tone for Claire Randall (Caitriona Balfe) and Jamie Frasier's (Sam Heughan) time-traveling romance. And Gabaldon, who created the world these characters live in, revealed that the couple's wedding in Season 1, Episode 7, is one of her favorite moments of the series.
"It's really hard to choose among Season 1's episodes," she said in a feature for TV Guide's Outlander Forever Issue. "But the wedding because, well, that's obvious."
Juxtaposed to the romance in that scene, Gabaldon also suggested she enjoys some of the show's more violent moments. And she mentioned Season 2, Episode 10, "Prestonpans," which stands out because of the brutal Jacobite battle.
"It's such a wonderful picture of what makes men fascinating and admirable and women strong and admirable, against a background of danger and death," the author said. "What can I say? I like blood."
Diana Gabaldon says Claire and Jamie's separation on 'Outlander' was done beautifully 
Gabaldon's Outlander series explores the minds, emotions, and relationships of its characters, particularly Jamie and Claire. And in Season 3, Episode 4, "Of Lost Things," the show highlights their journey across space and time. Jamie goes to work in Helwater as a groomsman, where he gets Geneva Dunsany (Hannah James) pregnant with their son William. And now settled in the future, Claire looks for any mention of Jamie in old texts, hoping for proof that he survived the Battle of Culloden.
The show centers on Claire and Jamie's undying love. And Gabaldon found that this episode perfectly conveyed how deep their connection is, despite the 200 years between them.
"'Of Lost Things' is dramatic, intense, heartbreaking and so beautifully engineered by Toni Graphia (executive producer)," Gabaldon told TV Guide. "With Claire's and Jamie's stories of love and loss happening in counterpoint, 200 years apart."
She also enjoyed The Ballad of Roger Mac
In Season 5, Episode 7, "The Ballad of Roger Mac," the Regulators take on the King's Army in the battle at Alamance. Jamie tries to convince his godfather and best friend, Murtagh Fitzgibbons (Duncan Lacroix) to stand down. But firm in his principles of freedom, Murtagh goes to fight anyway.
Murtagh is ultimately killed in battle. And a shocked and gutted Jamie brings his body to Claire and Brianna's makeshift infirmary, demanding they heal him. Claire has to tell a shattered Jamie that Murtagh is gone for good.
RELATED: Caitriona Balfe Says 'It's a Shame' Her Requests to Direct 'Outlander' are Falling on 'Deaf Ears'
The episode was performed brilliantly. And calling out the cast's talent and effort, Gabaldon revealed that this is one of her favorite episodes from the last season. "Amazing acting from absolutely everyone," the author suggested when talking to TV Guide.
Gabaldon will likely find more favorite moments as the Starz show gears up for its new season. The Outlander Season 6 release date is Sunday, March 6.