'Outlander' Author Diana Gabaldon Reveals She Has Known How Jamie and Claire's Story Would End For 20 Years
ARTICLE HIGHLIGHTS
Outlander author Diana Gabaldon has been busy promoting book nine in the series — Go Tell The Bees That I Am Gone.
Ahead of the season 6 premiere of season 6 of the Starz hit, Gabaldon has been silling some secrets.
Including that fact that she has known how Jamie and Claire's story would end for 20 years.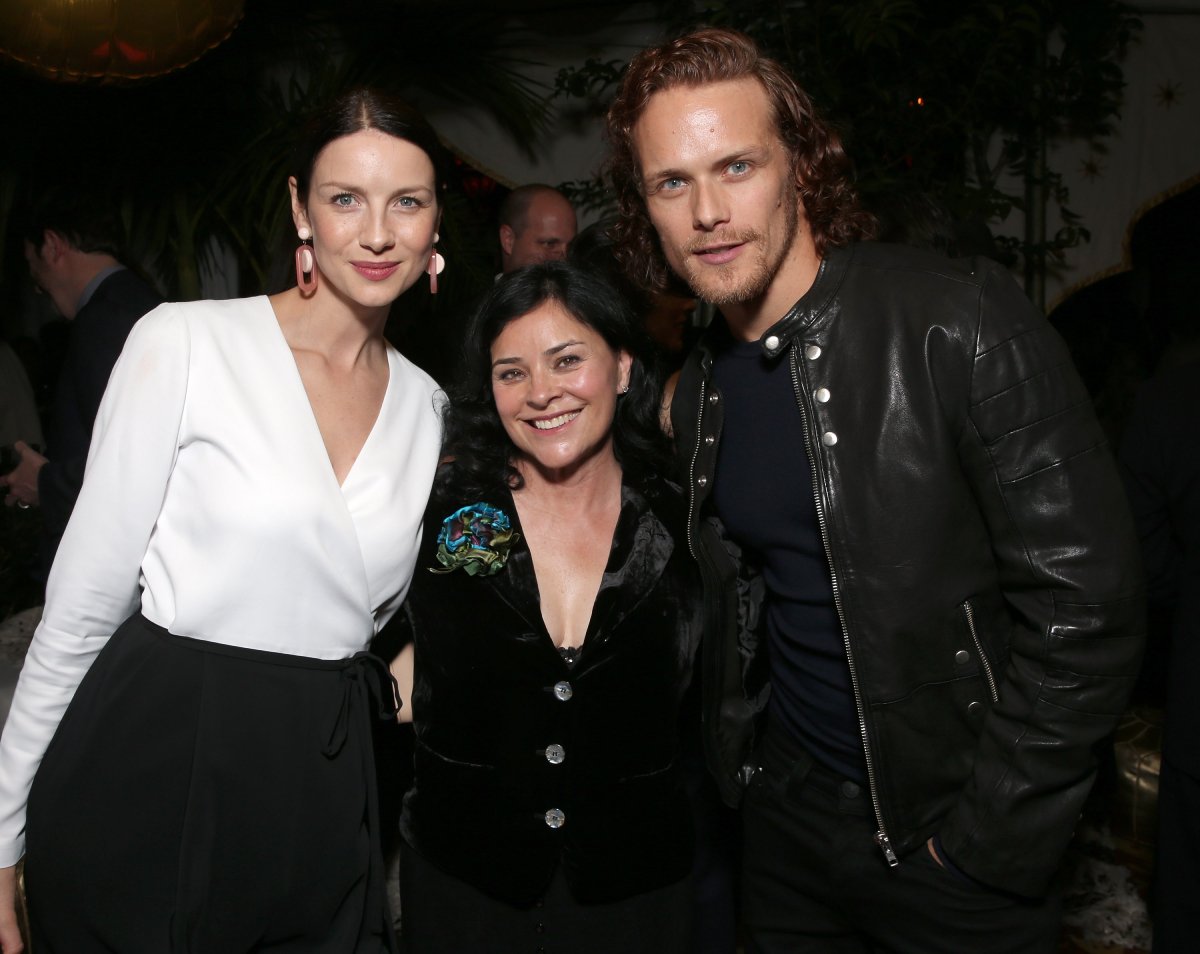 Outlander author Diana Gabaldon just released book nine in her long-running series — Go Tell The Bees That I Am Gone. Along with the novel's launch, Gabaldon has been spilling secrets. About everything from how she got started as a writer to how much she's involved in the Starz Outlander television show. Including the fact that she has known how her popular time-traveling fantasy series would end for 20 years.
'Outlander' author Diana Gabaldon has always known she was 'supposed to be a novelist'
Gabaldon was working as a professor at Arizona State University in the late 1980s when she decided it was time to start writing her first novel. She told The Guardian that she's known since she was 8-years-old that she was "supposed to be a novelist."
At the age of 35 — with three college degrees (including a Ph.D.) and three children under the age of six — she realized she should start writing if being an author was truly her calling.
RELATED: 'Outlander' Star Sam Heughan's Audition Made Diana Gabaldon Clutch Her Chest and Proclaim 'Oh My God, This Is Actually Him'
It took Gabaldon 18 months to write the almost 650 pages in Outlander. And she did all of it in secret.
The only exception being a group of friends she found in an online literary forum, who helped her sign with an agent and get a book deal after reading an excerpt.
There's a reason Diana Gabaldon has taken 30+ years to write the series
The first Outlander novel was published in 1991, exactly 30 years before the release of book nine. The 69-year-old told Parade Magazine that there's a specific reason it's taken her so long to tell Claire and Jamie's story.
"One reason it takes me so long to write these books is that I need to age along with them," Gabaldon explained. "I'll be 70 in January, and I'm a different person than I was at 32 when I started writing Outlander. Your perceptions and experiences change and deepen as you get older. And when you're telling the story of a long-term marriage, this makes a difference."
The 'Outlander' author has known the series' ending for 20 years
Just a few weeks before the release of Go Tell The Bees That I Am Gone, Gabaldon revealed that she has officially started writing the 10th and final novel in the Outlander series. She's not a linear writer who uses any kind of outline, but Gabaldon says she already knows the ending. In fact, she's known how her Outlander series would end for 20 years.
RELATED: Why 'Outlander' Author Diana Gabaldon Once Accused Sam Heughan and Caitriona Balfe of Having 'No White-Hot Passion'
"It was about 20 years ago that I saw the ending, and I got up in the middle of the night and wrote it down with tears rolling down my face," she says. "And no: I'm not telling you what it is."
Novel Droughtlander lasted seven years
Book nine's release ended a seven-year novel Droughtlander, which was the longest gap ever. Gabaldon explained that consulting on the Starz television adaption really slowed her down. She also wrote a few Lord John Grey mysteries during that time.
But she promises that she will have book 10 finished before the TV show catches up with her. So they can avoid the same fate suffered by Game of Thrones in its final season.
'Outlander' author Diana Gabaldon feels sorry for George R. R. Martin
The author says she feels "very sorry" for George R. R. Martin after what happened to the end of the HBO adaptation of his A Song of Ice and Fire novel series. Gabaldon explained that when Game of Thrones caught up with Martin, he met with the showrunners and told them what he was planning to do with his book, so they could write the final episodes accordingly.
RELATED: 'Outlander' Author Diana Gabaldon Reveals How She Really Feels When The Show Makes Changes From Her Books
"Only they didn't write accordingly. They took his stuff, and distorted it and wrote their own ending, which wasn't at all what he had in mind but used all the elements that he told them," Gabaldon said. "They'll [the Starz adaptation] never catch me. I will certainly finish the 10th book before they finish the show."
Outlander season 6 premieres Sunday, March 6, 2022, on Starz. Go Tell The Bees That I Am Gone is now available wherever books are sold.