'Outlander' Author Diana Gabaldon Has Already Told Fans When 1 of the Biggest Mysteries Will Be Solved
'Outlander' has wrapped filming on season 6, and EP Matthew B. Roberts recently confirmed that Droughtlander will end in early 2022. Some fans believe that the mystery of Jamie's ghost will finally be solved. But 'Outlander' author Diana Gabaldon has already told fans that the wait will be much longer.
Outlander has wrapped filming on season 6, but there's still a few months to go until the premiere on Starz. Executive producer Matthew B. Roberts has confirmed that Droughtlander will end in early 2022.
In the meantime, fans have been sharing their theories about what's to come in season 6. With some believing that the mystery of Jamie's ghost will finally be solved. But Outlander author Diana Gabaldon has already told fans that the wait will be much longer.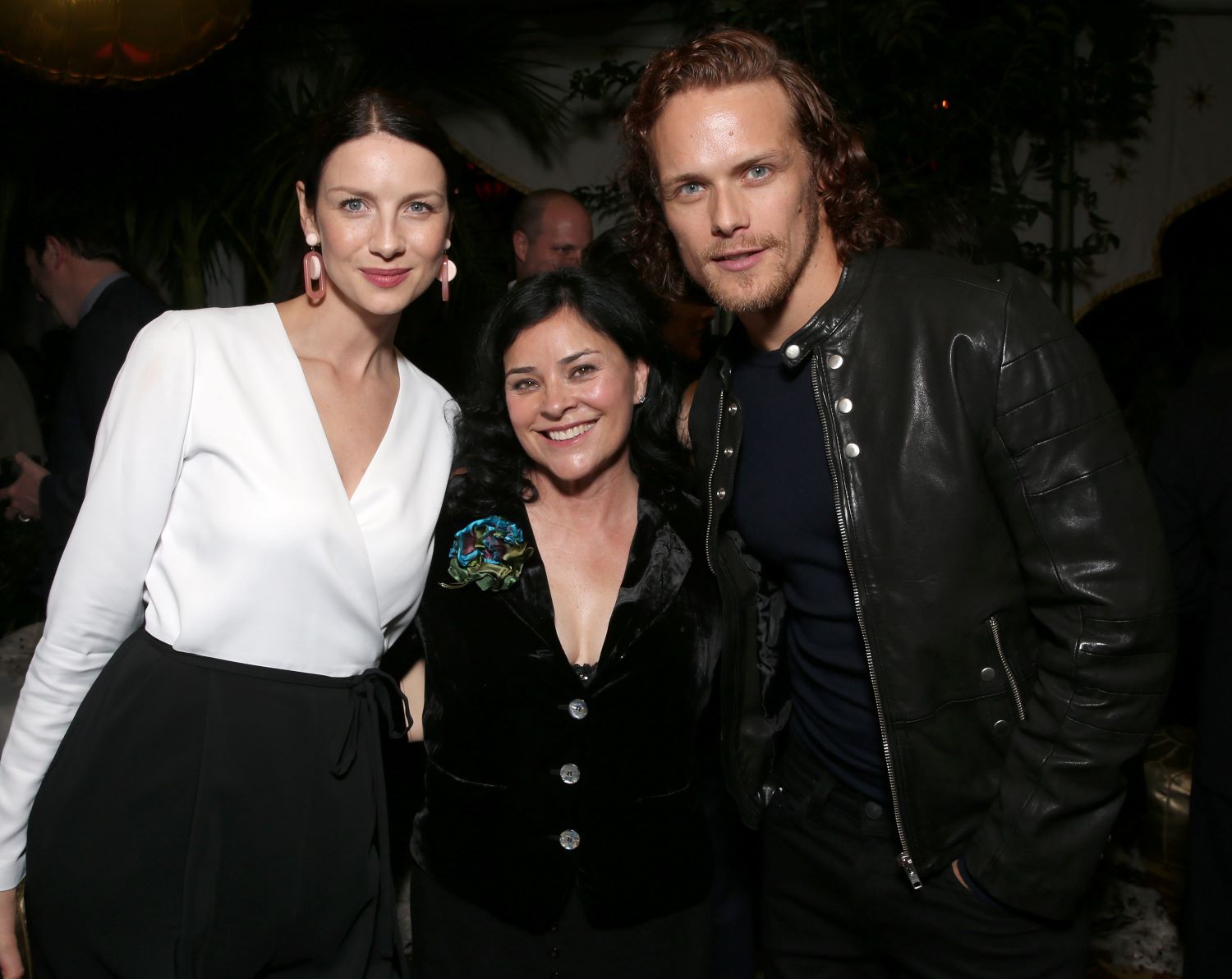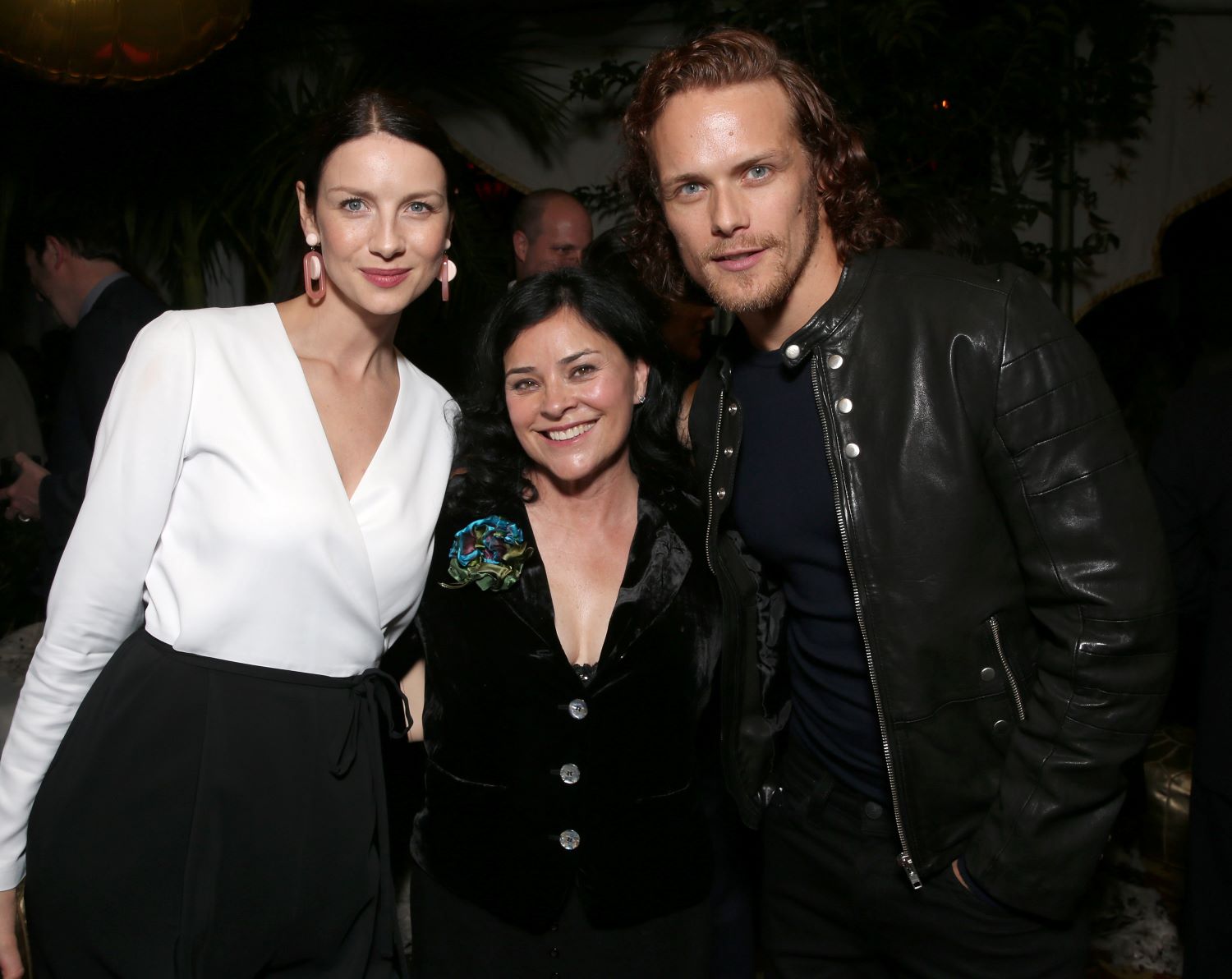 It all began in the very first episode of 'Outlander'
This mystery began in the Outlander pilot back in 2014 when Frank Randall (Tobias Menzies) was walking through the streets of Inverness. World War II had come to an end, and he and his wife Claire (Caitriona Balfe) were taking some time to reconnect.
When Frank was out walking, he passed by a mysterious man in a beret. Viewers never got to see the man's face. But, he was staring at Claire through a window and he was wearing a Scottish kilt. The implication was that the man was Jamie Fraser (Sam Heughan).
Diana Gabaldon has confirmed the mysterious man is Jamie Fraser
The encounter – which took place before Claire traveled back to the 18th century – left Frank rattled. There was good reason, as Frank was picking up on the force that was about to bring Jamie and Claire together.
"You look like you've seen a ghost," Claire says when her husband returns. "I'm not all sure that I haven't," Frank responds.
By the end of the episode, Claire was back in 18th century Scotland with Jamie. By the end of the first season, that mysterious man became Claire's husband.
The 'Outlander' author has already revealed when this mystery will be solved
Gabaldon later confirmed that the mysterious man in the pilot episode was indeed Jamie's ghost. However, she has yet to explain how he ended up in 1946. As fans know, Claire can travel through time. But Jamie can't. The presence of his ghost in the 20th century has left fans confused.
Some fan theories have posited that the mystery will be solved in season 6. Or, at least, fans will get some insight into the nature of the stones. But Gabaldon has already revealed when the mystery will be solved.
"The ghost is Jamie — but as for how it fits into the story, All Will Be Explained — in the last book," Gabaldon writes in the FAQ section of her website.
Diana Gabaldon confirms ghosts don't need stones
Another mystery surrounding Jamie's ghost is the age of the character. Gabaldon has said that Jamie's ghost is only 25 years old. This is quite confusing since Jamie was in his 50s at the end of season 5.
When a fan asked Heughan back in 2016 how his character appeared in the 1940s when he can't travel through the stones himself, the actor replied, "Time will tell…or Gabs will!"
Heughan's answer prompted a reply from "Gabs" — aka Gabaldon — who cleared up the speculation. "He's a ghost," she tweeted. "Ghosts don't need no stinkin' stones…"
1 'Outlander' fan theory predicts a sad ending for Jamie and Claire
Most fan theories about Jamie's ghost have suggested that the Highlander was somehow able to send a projection or representation of himself through time. But one recent theory posted on Reddit by user oldrobotlady believes the explanation is far more tragic.
"I always figured it was a time travel wish/ability in the afterlife," the Reddit user shared. "Take me back to see my love the day before I met her before time travel and everything complicated her life. See her young again in her own setting. I also think it means he dies first and maybe she's on her deathbed."
Outlander season 6 will premiere on Starz in February 2022.