'Outlander': Caitriona Balfe Reveals Season 6 Is the 'Beginning of a Journey' for Claire
Outlander season 5 featured a horrific climax that saw Claire Fraser (Caitriona Balfe) kidnapped and violently assaulted. Amid production for season 6, Balfe has promised that fans will see her resilient character at the "beginning of a journey" when the show returns.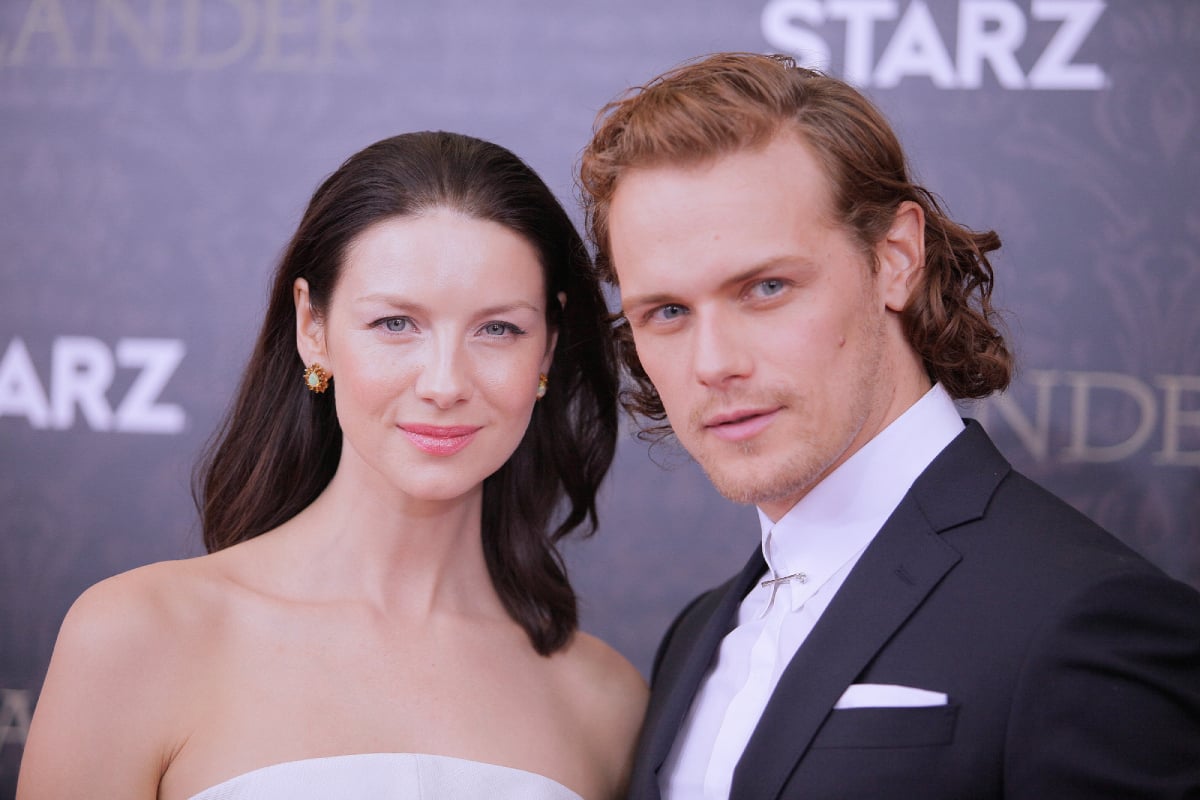 The 'Outlander' season 5 finale was a shocker
The Starz time-traveling drama featured some traumatic moments at the end of season 5. Viewers witnessed Lionel Brown (Ned Dennehy) and his group of thugs violently assault Claire.
Which resulted in a retaliation from Jamie Fraser (Sam Heughan) and the men of Fraser's Ridge.
When they brought Lionel back for questioning, Marsali (Lauren Lyle) took charge by killing him with hemlock from one of Claire's syringes. Even though the attack was avenged, Claire was left with both physical and emotional scars that will take time to heal.
The road to recovery won't be easy
It's very possible that Marsali's actions will end up doing more harm than good. The threat from the Brownsville residents is far from over. And Lionel Brown's brother will be looking for revenge.
According to Balfe, showing Claire's sexual assault — as well as the aftermath — was important because that kind of trauma happens in real life.
"We can hopefully shed a light on something that people go through in real life and in some way then be part of a positive conversation about it," Balfe told Express.
'Outlander' season 6 will be the beginning of a journey for Claire
Claire is going to need a lot of time to heal from her brutal assault, which means this storyline could go well past season 6. The show has already been renewed for season 7, and Balfe says Claire will need time to recover.
"We're at the beginning of a journey with Claire, and I think it will take a long time for her to put the pieces back together," Balfe explained.
RELATED: 'Outlander' Launches an Official Podcast to Help Fans Get Through Droughtlander
But due to the tensions at Fraser's Ridge and the looming American Revolution, Claire might not get the time she needs to heal.
However, Balfe says the positive thing is that Claire has "a loving family around her, who also unfortunately understand this experience all too well."
The Frasers are back together for season 6
The Frasers have definitely faced their share of trauma. All three members of the family — Jamie, Claire, and Brianna (Sophie Skelton) — have been sexual assault victims. But since they've all been through it, they understand each other.
"That is something that really gives her a lot of strength," Balfe noted.
Since Brianna and Roger (Richard Rankin) were not able to travel back through the stones at the end of season 5, the Fraser family will be back together again for season 6.
With Claire and Brianna together in the same time period, the mother and daughter will be able to lean on each other for support.
Dark times are ahead on 'Outlander'
The Frasers have faced more than their fair share of trauma and heartbreak during the first five seasons of Outlander. According to executive producer Maril Davis, more dark times are ahead.
During a recent episode of the official Outlander podcast, Davis teased that the Christie family would finally arrive. Which fans of Diana Gabaldon's books know isn't a good thing. The EP also revealed that season 6 will be a "difficult" one for Jamie and Claire.
"Certainly this season we've had a lot of moments," Davis said. "There's some very traumatic and very emotional times, it's a difficult season for Jamie and Claire and everyone."
Outlander seasons 1 through 5 are available on the Starz app and Amazon Prime Video. Season 6 is expected to premiere in early 2022 on Starz.