'Outlander': Caitriona Balfe Teases a 'Twisted' But 'Heartbreaking' Season 6
'Outlander' star and new mom Caitriona Balfe is opening up about the highly-anticipated season 6 — coming to Starz in early 2022. She has previously said that fans can expect 'turmoil,' now, she is saying that the new season is both 'twisted' and 'heartbreaking.' She even dropped a hint at when fans may see new episodes.
ARTICLE HIGHLIGHTS
'Outlander' star Caitriona Balfe teases a 'twisted' and 'heartbreaking' season
Does Jamie cheat on Claire in season 6?
The Christie Family brings trouble to Fraser's Ridge in 'Outlander' season 6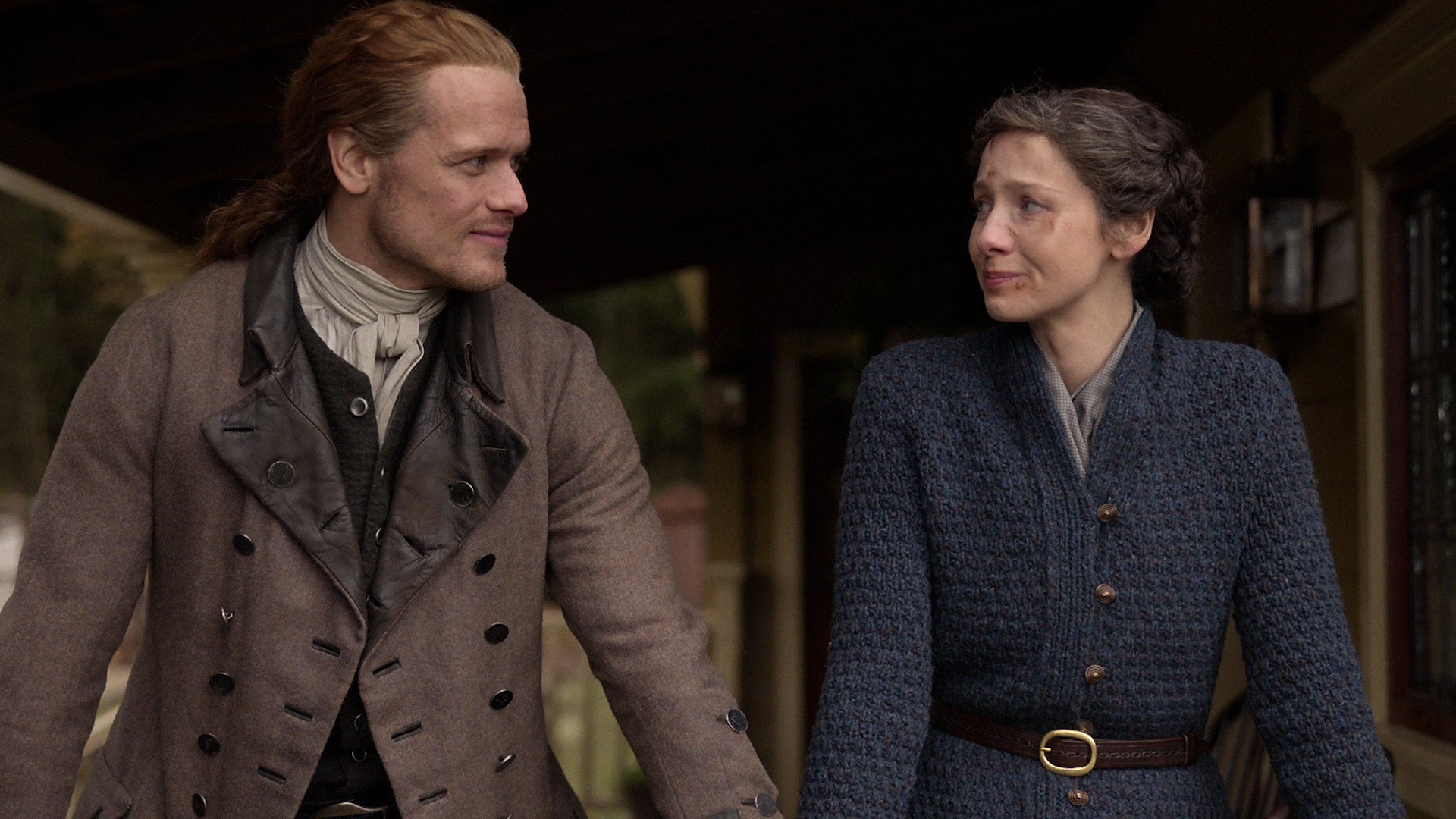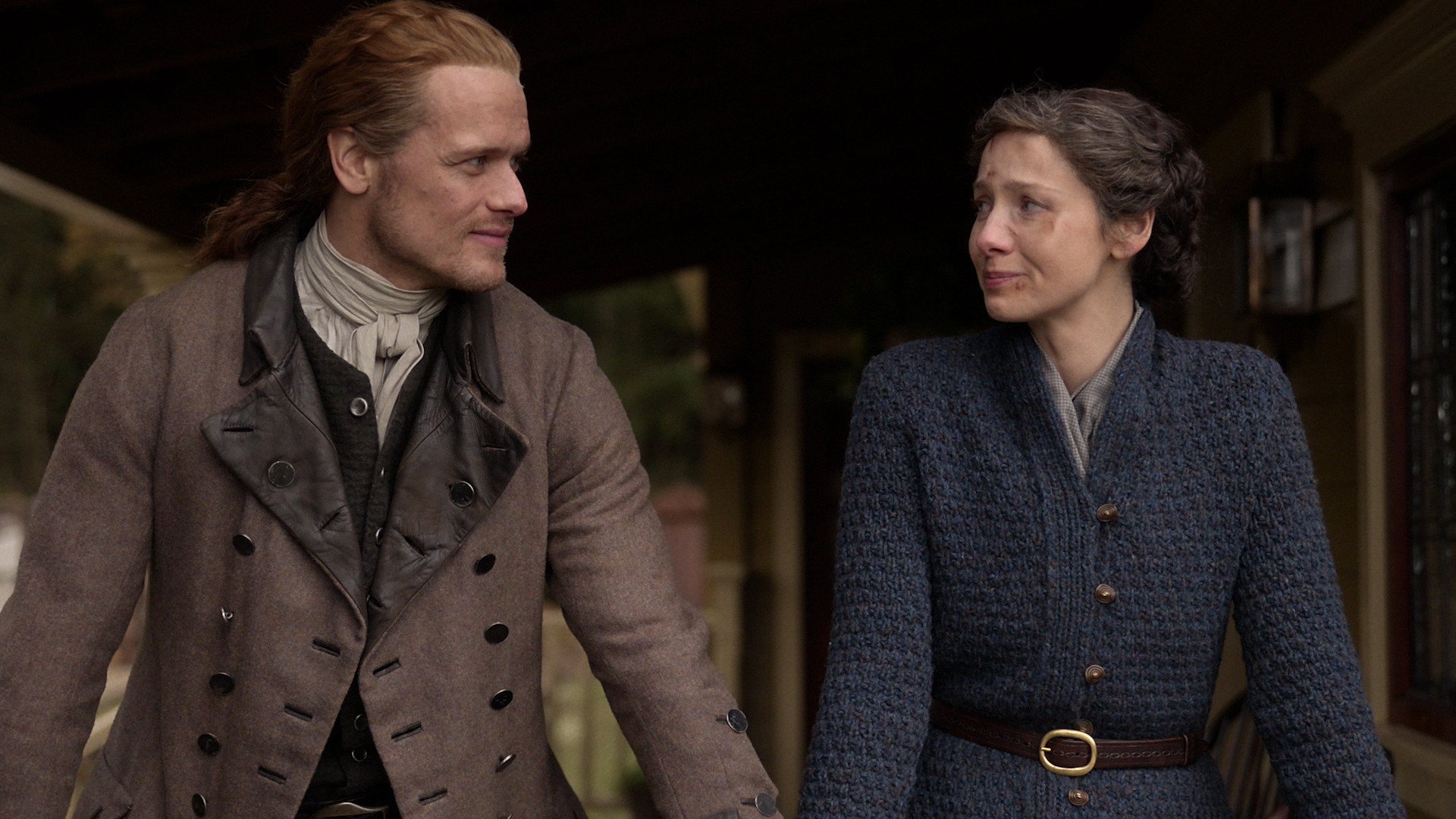 Outlander season 6 is coming in early 2022, which will finally end a nearly two-year-long Droughtlander. Star Caitriona Balfe (Claire Fraser) recently opened up about what fans can expect in the new episodes.
According to the new mom, the highly anticipated upcoming season will be "twisted," but "heartbreaking."
Warning: Possible season 6 spoilers ahead!!
The Christie Family brings trouble to Fraser's Ridge in 'Outlander' season 6
Based on Diana Gabaldon's sixth book – A Breath of Snow and Ashes – season 6 of Outlander will see the arrival of the Christie family. In the novels, The Christies actually show up during book five, The Fiery Cross. But the Starz drama held off a season on the arrival of Tom Christie (Mark Lewis Jones), son Allan (Alexander Vlahos), and daughter Malva (Jessica Reynolds).
The family travels to Fraser's Ridge because of Jamie Fraser's (Sam Heughan) standing offer to help the former prisoners of Ardsmuir. But the Christies bring a lot of trouble with them, which causes massive problems for Jamie and Claire.
Malva Christie is fascinated by Claire Fraser
When they arrive in North Carolina, Malva becomes interested in Claire's work as a physician.  She's fascinated by her high self-esteem and her opinions on sexuality, which isn't common in 18th-century women.
"She's kind of in awe of Claire," Reynolds explained in a season 6 sneak peek. "I think when she gets to the ridge, she's heard so much about Jamie and she expects him to kind of be the hero of her story. And then she sees, then she sees the woman and she's like 'Oh no, I'm more interested in that.' There's an opening for an apprentice going, and I sneak in."
'Outlander' star Caitriona Balfe teases a 'twisted' and 'heartbreaking' season
The problems arise when Malva eventually becomes pregnant and claims that Jamie is the father. The entire Christie family is revealed as the "baddies and villains" of the season, which Balfe says Outlander does "quite well."
"[The Christies] aren't your typical villains, which is great and refreshing," Balfe told Entertainment Weekly. "Claire and Malva build a great relationship and bond. It's very destabilizing for Claire. It's a really heartbreaking, but a really twisted narrative that they all get embroiled in."
Does Jamie cheat on Claire in season 6?
Things start to go wrong between Claire and Malva when the time-traveling doctor gives Malva some sex advice that is straight from the 20th century. She tells her that women have sex for pleasure, and not out of duty to their husbands.
"We kind of start off with a very innocent, kind of eager to learn, you know she's got the world in front of her, she thinks this is her kind of chance to blossom and become a woman potentially like Claire, and then lots of stuff gets in the way," Reynolds explained.
Despite Malva's claims, Jamie is not the father of her baby. He didn't cheat on Claire and get Malva pregnant. The truth doesn't come out until Malva and her unborn baby are found murdered.
The truth about the Christies in 'Outlander' is shocking
Claire is the one who finds Malva after she is murdered, and she tries to save the baby via C-section. But when she's found performing surgery, it's assumed that Claire has killed Malva and her baby. And she ends up getting charged with the crime.
Despite his innocence, Tom Christie takes the blame to protect Claire because he's in love with her. He also tells her that Malva tried to poison them. Eventually, the true father of Malva's baby is revealed, with a tragic aftermath. But we'll keep that a mystery for now.
Seasons 1 through 5 of Outlander are available on the Starz app. Season 6 is expected to premiere in February 2022.