'Outlander' Christmas: Where to Watch Sam Heughan and Caitriona Balfe's Merry Holiday Movies
Sam Hueghan and Caitriona Balfe are best known for their roles as Jamie and Claire Fraser on Outlander. But the actors also have notable projects that fans might want to watch during the holidays. Heughan and Balfe both have Christmas movies airing this season, and here's where you can catch them.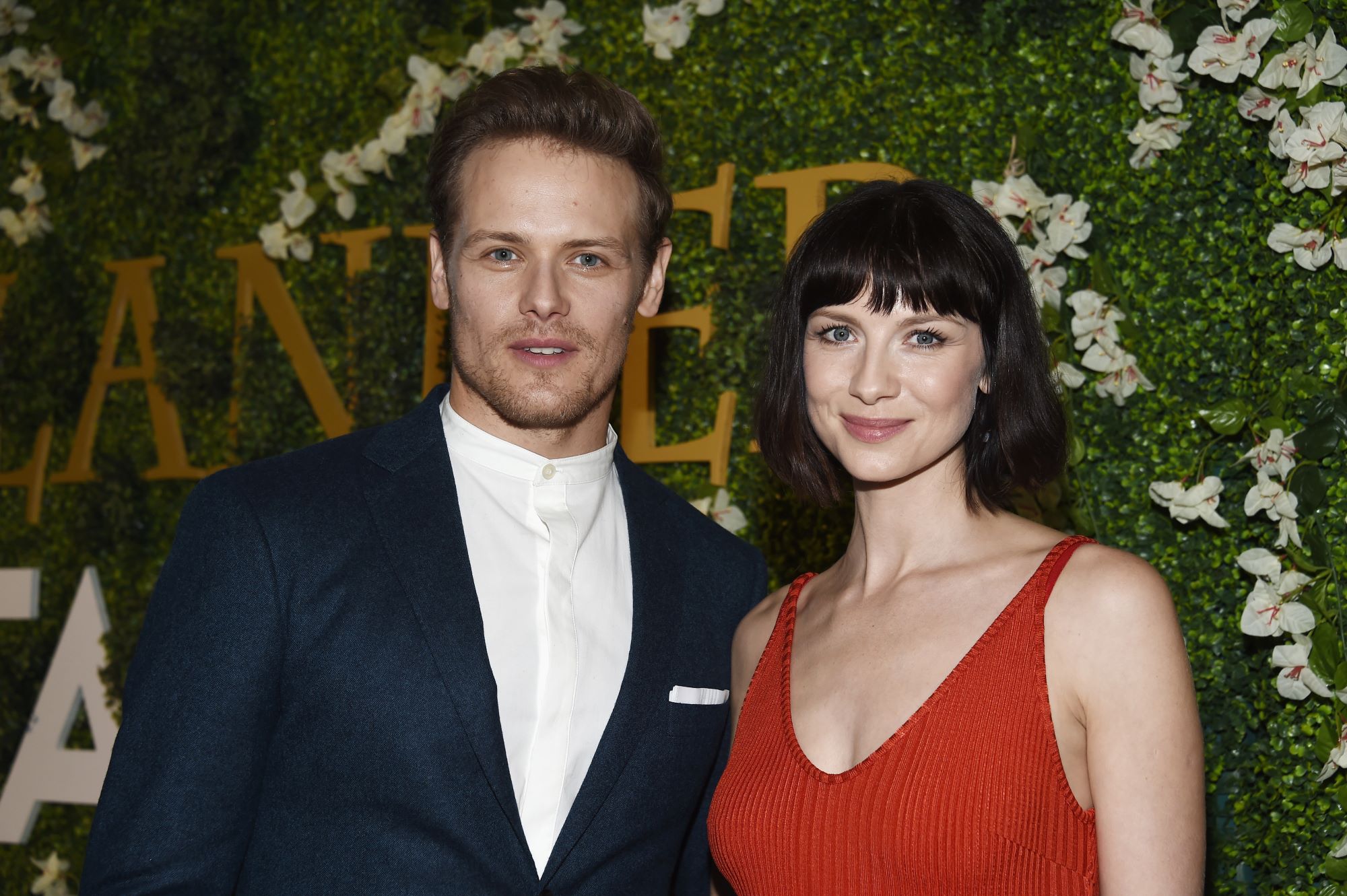 The 'Outlander' stars have several films under their belts
Outside of Outlander, Heughan and Balfe have kept busy with a bustling film career. Heughan starred in the 2018 comedy The Spy Who Dumped Me opposite Mila Kuni and Kate McKinnon. And earlier this year, he portrayed a supervillain in Vin Diesel's Bloodshot (2020).
Balfe has also appeared in a number of blockbuster films. She starred in Now You See Me with  
Mark Ruffalo and Woody Harrelson. In 2016, she was featured in Money Monster opposite Julia Roberts and George Clooney. And in the 2009 Academy Award-winning movie, Ford V. Ferrari, Balfe played Mollie Miles.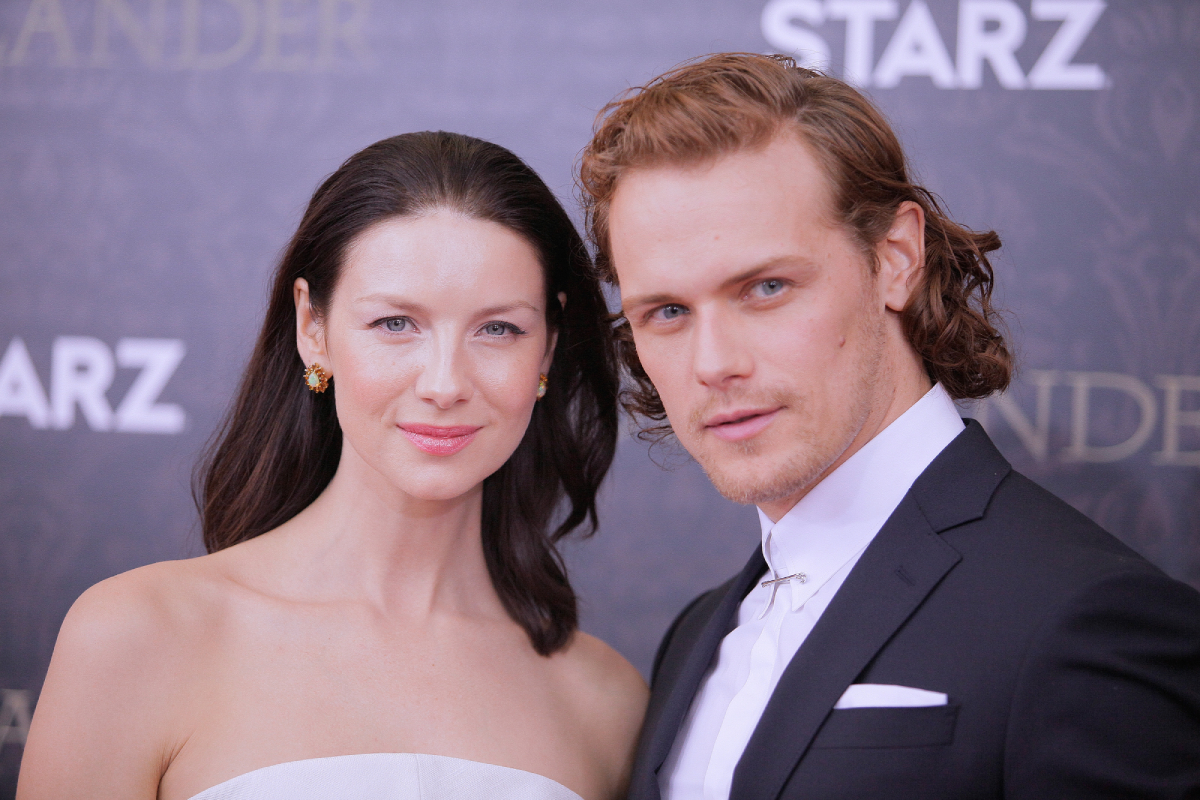 Before 'Outlander,' Sam Heughan was in a Hallmark Christmas movie
In 2012, just a couple of years before joining Outlander as the Scottish Highlander James Fraser, Heughan starred in the Hallmark Christmas movie, A Princess for Christmas. The film tells the story of Jules (Katie McGrath), an American antique dealer who becomes the guardian of her niece and nephew when they are orphaned.
For the holidays, Jules takes the kids to Europe to spend time with their wealthy grandfather,  the Duke of Castlebury (Sir Roger Moore). There she meets and falls in love with Edward's dashing son, Prince Ashton, who is played by Heughan.  
"I think I am a better actor now, but I love that movie," Heughan told Parade in a recent interview. "I got to work with Roger Moore. He is one of the most famous Bonds, and it was incredible. All of those jobs are the precursor to what I am doing now. I met great people." 
For the holiday season, Hallmark will air A Princess for Christmas on:  
Friday, December 4, at 8 a.m. EST
Friday, December 11, 10 a.m. EST
Tuesday, December 15, at  2 p.m. EST
Thursday, December 24, at 10 a.m. EST
A Princess for Christmas is also streaming on Netflix. And the film is available for digital rentals and purchases on Amazon Prime Video, Youtube, Google Play Movies, iTunes, Tubi, and Vudu.
Caitriona Balfe stars in 'Angela's Christmas Wish'
Angela's Christmas Wish is the sequel to Angela's Christmas, the 2017 animated film based on Frank McCourt's novel, Angela and the Baby Jesus. According to director Damien O'Connor, the sequel was written with insight from the late author's brother, Malachy McCourt, and widow, Ellen Frey McCourt. 
The new film picks up with Angela (Lucy O'Connell), a young Irish girl who's father is away for work in Australia. Determined to bring her family together for the holidays, Angela devises a plan and makes a heartfelt wish for Christmas. 
Balfe joins the cast as the mother of Angela's friend Dorothy (Lola Metcalfe). The film also stars Jared Harris, Moe Dunford, and Academy Award-nominated actor Ruth Negga.
In a recent tweet, Balfe shared the trailer for the film and hinted at her role. "Check out this lovely Christmas Story," she wrote. "You may recognise a few of the voices!!!"
Angela's Christmas Wish is currently streaming on Netflix.